Android 4.4.3 KitKat on Nexus 5 Review
After weeks of rumor and speculation, Google recently deployed the heralded Android 4.4.3 KitKat update, an update that's full of bug fixes and changes to the People app and the dialer. After spending more than a week with the Android 4.4.3 KitKat update for Nexus 5, we want to take a look at how the latest update is performing on the latest Nexus smartphone.
In late March, we heard our first whisper regarding the Android 4.4.3 KitKat update. That first rumor gave into an avalanche of Android 4.4.3 KitKat leaks and details, some from Google itself, that depicted a brand new Android 4.4 KitKat update aimed at fixing some of the Android 4.4.2 KitKat problems that had affected KitKat users since November.
In the buildup to the Android 4.4.3 KitKat update we heard that Google, unsurprisingly, would be pushing the update out to its stable of Nexus smartphones and tablets, devices that had been impacted by Android 4.4.2 KitKat bugs for months on end. So, it did not come as much of a shock to us, or to anyone else, when the Nexus 5, Nexus 4, Nexus 10, and Nexus 7 were included in the first Android 4.4.3 KitKat roll out.
Android 4.4.3 KitKat has been out for two weeks and over those two weeks we've been using it on a handful of Nexus devices including the Nexus 4 and the Nexus 5. We first detailed our experiences with the new update last week and today, we want to take a close look at how the update is performing on Google's current Nexus smartphone, the Nexus 5.
Before I get started, I should preface this by saying that my Nexus 5 is completely stock and it has used stock software since I picked the device up back in November. That said, let's dig into Android 4.4.3 KitKat, Google's latest update for the Nexus 5, a device that remains one of the top Android smartphones on the market.
Android 4.4.3 Installation
I've installed a lot of Android updates and very rarely do I run into issues. Unlike Apple, which pushes its iOS updates live for every device at the same second on the same day, Google takes a more gradual approach and delivers Android updates over the course of a week or so. It requires a bit of patience but Google always manages to avoid the server issues and problems that plague iOS release days.
The Nexus 5 Android 4.4.3 KitKat update installation process was no different. The update prompted me, I selected download and install, and the device took care of the rest. Android 4.4.3 KitKat isn't a large update, it sits below 100MB in size, so it took maybe 10 minutes to download, install and reboot. I installed it over a Wi-Fi network.
Translation: You don't need to set aside a bunch of time to install this update. Do it on your lunch break or when you have some extra time in the evening. The process is fast and simple.
Android 4.4.3 Features
Before I touch on the performance, I want to point out two of the features that came with Android 4.4.3 KitKat. No, these aren't big changes from Android 4.4.2 KitKat but they are nice cosmetic changes for making key features prettier.
Lets start with the dialer. In Android 4.4.2, as you can see in the photo above, the dialer was dark and combined blue, black and white colors. In Android 4.4.3, the dialer looks a lot different and instead of blue, black and white, it uses blue, white and gray for a much lighter look. In my opinion, it's more polished and it makes things easier to see on screen and I think that's probably what Google intended with this change.
Google also decided to change some of the looks inside the People application. As you can see in the photo below, when Android didn't have a photo to use for one of your contacts, it would substitute a photo with a boring, ugly grey box. It wasn't a big deal but Google apparently decided it wanted to beautify things with Android 4.4.3.
As you can see, the People application now shows a colored box with a letter for the first name of a contact without a photo. It's better looking than a grey box and it adds polish to an application that is used by many Nexus 5 users.
Android 4.4.3 Performance
When it comes to the performance of incremental updates like Android 4.4.3 KitKat, I like to look at five different areas in particular. Those areas include applications and how they're performing post update, battery life and whether there is abnormal drain, bugs or hiccups, Wi-Fi, Bluetooth and cellular performance, and overall speed. After spending close to two weeks with the Android 4.4.3 KitKat for Nexus 5, here is what I've found.
Apps
Often times, after an Android update arrives, third-party applications will start going haywire for no clear reason. I can't profess to have every single application that you have on your Nexus 5, that would be close to impossible and pretty, but I can offer some feedback on how some of Android's more well known applications are performing.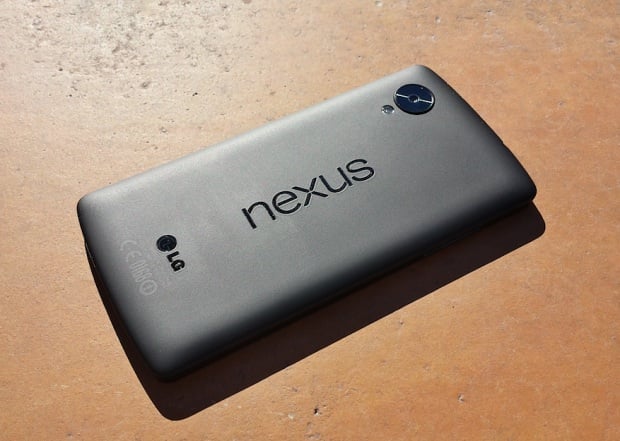 Some of my most used Android applications include Instagram, Amazon, Yelp, Facebook, Twitter, YouTube, and Spotify. I also occasionally play Angry Birds but most of my gaming is done on a tablet, PC or an Xbox. So far, I haven't experienced any issues with the applications I've mentioned here. Even Facebook, which was giving me some issues in Android 4.4.2 KitKat, is performing admirably after the Android 4.4.3 KitKat update.
As I've mentioned before, there is a chance that things could take a turn for the worse but as of now, I haven't run into any debilitating issues with third-party or stock Android applications.
Battery Life
I've never found Nexus 5 battery life to be amazing so my only hope was that Android 4.4.3 KitKat wouldn't make it any worse. So far, so good. While battery life remains extremely unpredictable, I'm not noticing any abnormal drain or any slow charging issues, issues that affected my experience with Google's other Nexus, the Nexus 7.
Bugs
I've heard about bugs affecting Nexus 5 owners after the Android 4.4.3 KitKat update but I haven't run into any of the same issues. Android 4.4.3 KitKat appears to be far more stable than Android 4.4.2 KitKat and even MMS, which was buggy for me inside Android 4.4.2 KitKat, is now working appropriately.
I can't say for sure but I have a feeling that a lot of problems stem from people who have installed custom ROMs or tweaked the software in some way. This isn't always the case but in my experience with Android updates, this can be the cause of the instability that Nexus users will often complain about post-upgrade.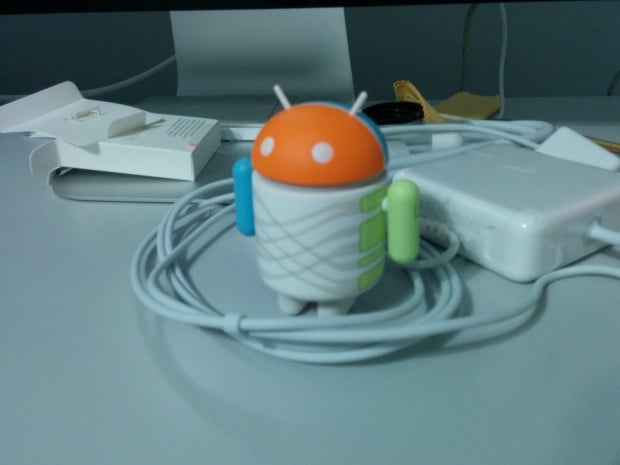 If you're running into problems, I have two fixes that you might want to try. First off, try booting the Nexus 5 into safe mode. This will help you single out third-party applications that are behaving badly. Again, apps have a tendency to break things.
If that doesn't work, try performing a factory reset. If you do a factory reset, make sure your precious files are backed up first. This should be considered a last resort but it has been effective for users in the past.
Connectivity
So far, so good. Wi-Fi is running smoothly on my Nexus 5 and I haven't run into any issues or any abnormal slowness on public or private Wi-Fi networks. For those that are wondering, I use a Belkin router. I should also point out that Wi-Fi has been functioning normally since I got the Nexus 5. Fast speeds and reliable connections.
Speed
Finally, speed. What I mean by speed is the overall fluidity of the update. Sometimes, after installing new software, the device will feel sluggish or slow especially if it's an older device. The Nexus 5 is new and therefore I wasn't surprised by Android 4.4.3 KitKat's performance.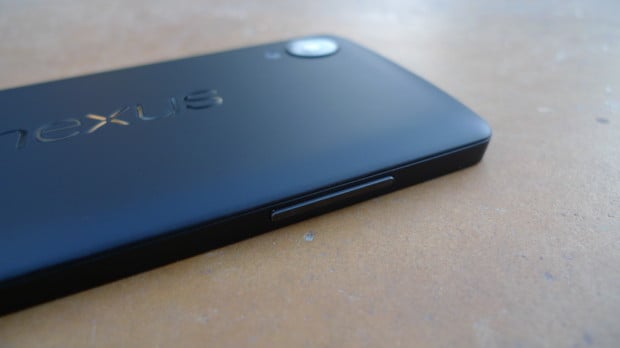 It's as fast as Android 4.4.3 KitKat. I'm still able to zip through home pages and open up applications in a flash. It feels as fast as ever. This is an incremental update though. The true test will come when the Nexus 5 is two years old getting a major Android update.
Should You Install Android 4.4.3 KitKat?
So far, I haven't found any major issues on my Nexus 5 and I am liking the changes Google made to the dialer and to the People application. They look a lot nicer in Android 4.4.3.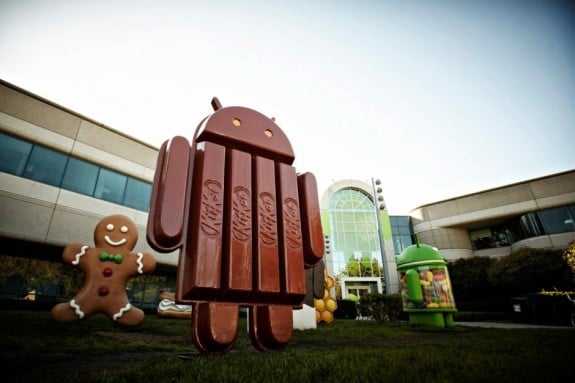 Android 4.4.3 comes with a ton of bug fixes so if you're struggling on Android 4.4.2 KitKat, I highly recommend thinking about Android 4.4.3. It's probably going to help a lot more than it hurts. Again, I've heard about the issues in Android 4.4.3 but Nexus users aren't as loud as they were after the arrival of Android 4.4.2.
If you're on the fence, wait a few more weeks for the dust to settle. But as of right now, Android 4.4.3 KitKat appears to be a much more stable version of Android 4.4.

As an Amazon Associate I earn from qualifying purchases.