Android 4.4.3 KitKat Release Date Firms Up
The Android 4.4.3 KitKat release date remains missing in action though a new leak suggests that the elusive Android 4.4.3 KitKat update for Nexus 4, Nexus 5, Nexus 7, and more should arrive during the month of May.
Weeks ago LLabTooFeR, a well known HTC ROM developer and leakster proclaimed that Google was working on an Android 4.4.3 KitKat update and that it would be released to solve a camera issue. He claimed, back in March, that the Android 4.4.3 KitKat update was under testing. Since that day, we've seen a number of Android 4.4.3 KitKat rumors and leaks but we still haven't seen the Android 4.4.3 KitKat update itself.
Last month, LlabTooFeR released a brand new unofficial HTC software update schedule that revealed a number of new details about Android  4.4.3 KitKat upgrade from Google. The leak not only pointed to a release window, it confirmed HTC's plans for a number of devices including HTC One M7 and HTC One M8.
At the time, he proclaimed that the Android 4.4.3 KitKat update for those devices would emerge in May or June and fortunately, he's singing the same tune today.
@Daniel_aka_WMR2 Should be this month

— LlabTooFeR (@LlabTooFeR) May 2, 2014
In response to a question about the release of Android 4.4.3 KitKat, he says that the update "should" roll out starting this month. His information has been credible in the past so it's safe to assume that Google's highly anticipated update will roll out sometime during May. And fortunately for Nexus users, all signs point to a release that should indeed come in the very near future.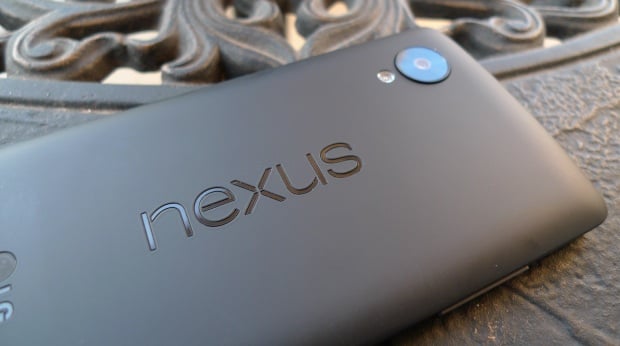 Weeks ago, Sprint confirmed an Android 4.4.3 KitKat update for its version of the Nexus 5. Days later, the carrier announced that the update had been delayed due to unspecified reasons. The carrier's Nexus 5 support page still lists the delay and Sprint recently shut down the discussion regarding the update. It claims it doesn't have an ETA from Google.
Google itself recently updated its Edu Device Setup application on the Google Play Store. The application's change log came with a peculiar reference to an update that still isn't out:
Support for new Google Spreadsheets
Support for Android 4.4.3 and non-Nexus Tablets
Minor UI updates and bug fixes
We've also seen the update show up in a Bluetooth certification for the Sony Xperia Z Ultra Google Play Edition and in a benchmark for a device that is believed to be a new Motorola flagship, possibly the Moto X 2. Android Police, several weeks ago, said that the update would roll out in several weeks. That report was issued on April 9th so unless Google decided to kill this update, we should be extremely close.
Google still hasn't confirmed any Android 4.4.3 KitKat details but Android owners already have a good idea about what to expect from an update that is set to replace Android 4.4.2 KitKat.
Rumors suggest that the Android 4.4.3 KitKat update will land for the Nexus 7, Nexus 4, Nexus 10, and Nexus 5. Owners of those devices have been complaining about Android 4.4.2 KitKat problems since November and Android 4.4.3 KitKat will likely alleviate many of those issues. Google's Nexus devices probably won't be alone.
A Bluetooth Certification all but confirmed the update for the Sony Xperia Z Ultra and credible leaks point to an arrival for the other Google Play Edition devices as well.
LLabTooFeR has said that the HTC One Google Play Editions will be getting the Android 4.4.3 KitKat upgrades. He claims that those two updates will land for HTC One M7 and HTC One M8 owners in May or June which means that the update for Nexus devices should land in either April, May or June as well. Furthermore, Android Police claims that all Google Play Edition devices will get the upgrade and that the Moto X will also be included. The Moto X was one of the first non-Nexus, non-Google Play Edition devices to get the Android 4.4.2 upgrade.
The full change log for Android 4.4.3 KitKat is still not clear but rumors suggest that it will come with over three dozen fixes for Google's Android 4.4 KitKat operating system. The change log is said to include fixes for unstable data connections, camera focus, random reboot issues, missed call LED problems, VPN issues, and a whole lot more.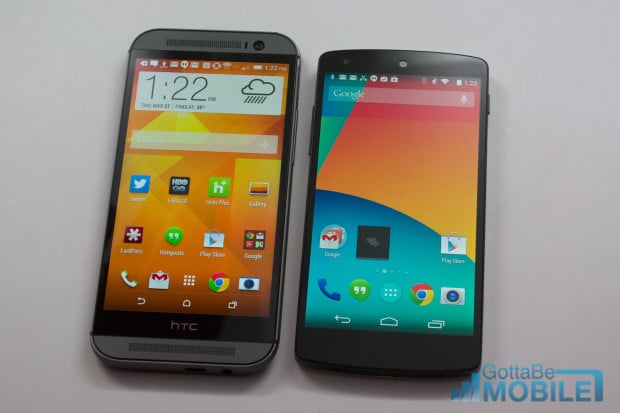 Android 4.4.3 KitKat is expected to be a bug fix update aimed at solving Android 4.4 KitKat issues though there is a chance that it could feature some other changes. An alleged Android 4.4.3 KitKat leak that emerged out of XDA-Developers last week points to a redesigned dialer with a brand new look. The device that is apparently using this redesigned dialer is a Nexus 5 running the unreleased Android 4.4.3 KitKat update.
As for what's next, rumors point to an Android 4.5 release this summer alongside a new Nexus 8 tablet though those rumors remain unconfirmed. Google, in recent years, has released two Android updates per year, one in the summer and one in the fall, and it looks like it could be sticking to a similar pattern in 2014.

This article may contain affiliate links. Click here for more details.