Android 4.4.3 KitKat Release Details Emerge in Huge Leak
New Android 4.4.3 KitKat update details have emerged thanks to a new leak from a credible source.
Several weeks ago, a rumor suggested that Google was indeed working on an Android 4.4.3 KitKat bug fix update for Nexus users and owners of several non-Nexus devices. Since then, the Android 4.4.3 KitKat update has become the elephant in the room thanks to leaks and thanks to Sprint, the carrier that confirmed the update for arrival two weekends ago.
Google still hasn't revealed any Android 4.4.3 KitKat details but as we continue to wait, we're starting to see the Android 4.4.3 KitKat update situation with greater clarity thanks to credible leaks.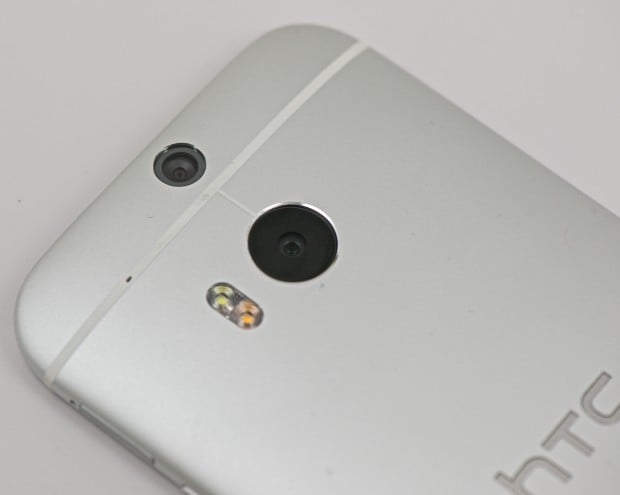 Today, well known HTC ROM developer and leakster LlabTooFeR released a brand new unofficial HTC software update schedule that reveals a number of new details about the Android 4.4.3 KitKat upgrade from Google. The leak not only points to a release window, it confirms HTC's plans for a number of devices including HTC One M7 and HTC One M8.
He claims that Android 4.4.3 KitKat is in its final stages of testing, something that we've known for several weeks now, and he says that the updates should land for the HTC One M7 and HTC One M8 in the "near future."
He suggests that Android 4.4.3 KitKat updates for the HTC One M7, HTC One M8, HTC One M8 Google Play Edition, and HTC One M7 Google Play Edition will all get updates sometime between May and June. He does not call out specific dates, probably because HTC doesn't have them yet.
Software update release dates are dependent on the progress made in internal testing and at the moment, it doesn't look like HTC has completed that testing for its Android 4.4.3 KitKat updates.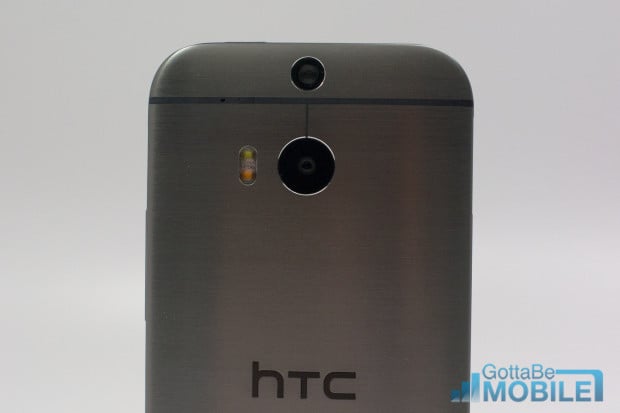 He claims that the regular HTC One M7, the version that arrived last year, will get Android 4.4.2 KitKat and Sense 6 ahead of the Android 4.4.3 KitKat update. It's not clear how big of a gap there will be between the two but he does say that all four updates are "confirmed" which means that the device should see two updates.
While he has plans for other HTC devices, he's still not sure about other "One" branded devices which includes the HTC One max and HTC One mini. He does shed some light on a number of other devices though.
He also claims that the HTC Butterfly, HTC One X, HTC One X+, HTC One X+ LTE, HTC One XL, HTC One EVO 4G LTE, HTC One SV, and HTC One S will not get Android 4.4.3 KitKat. That's not surprising given that some of these devices were left behind on Android 4.3 Jelly Bean and below. While plans could change, he claims that HTC doesn't have Android 4.4.3 KitKat updates planned for those devices.
An Android 4.4.3 KitKat release is likely close but Google still hasn't said when it plans to push the update live. Google typically rolls out major Android updates to its stable of Nexus smartphones and tablets first which means that Nexus 7, Nexus 4, Nexus 10, and Nexus 5 users will likely be on the front lines.
The Nexus software updates are usually followed by updates for the company's arsenal of Google Play Edition devices. What this means is that owners of the HTC One M8 and HTC One M7 should expect to receive Android 4.4.3 KitKat updates after Google's Nexus devices get their taste of it.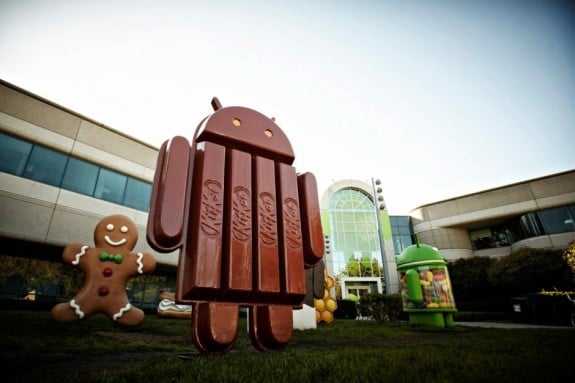 Sprint recently confirmed an Android 4.4.3 KitKat update for its version of the Nexus 5 though the carrier says that the update has been delayed due to issues with the software. The carrier has yet to issue a new release date for the software though a customer service agent said that it expected the update to be deployed soon.
Google recently updated its Edu Device Setup application on the Google Play Store. It was updated several days ago and the device's change log includes the following references:
Support for new Google Spreadsheets
Minor UI updates and bug fixes
We've also seen the update show up in a Bluetooth certification for the Sony Xperia Z Ultra Google Play Edition and in a benchmark for a device that is believed to be a new Motorola flagship, possibly the Moto X 2.
Google still hasn't said what Android 4.4.3 KitKat will be fixing though an unofficial change log suggests that it will come with a fix for unstable data connections, improved camera focus, a fix for random reboot issues, a fix for missed call LED problems, VPN fixes, and much more. It's rumored to have more than three dozen fixes on board.
Early rumors suggested that it would not come with any new features though a recent leak suggests that it may come with at least one. An alleged Android 4.4.3 KitKat leak emerged out of XDA-Developers last week. A leaked screenshot appears to show a redesigned dialer. The device that is using the redesigned dialer appears to be a Nexus 5 running the unreleased Android 4.4.3 KitKat update.
The new dialer shows contacts that are arranged in a card-like format, a big change from the look found in Android 4.4.2 KitKat. We had heard that the Android 4.4.3 KitKat update would be focused on bug fixes and would not come with new features but this certainly opens the door to the possibility.
Google's next Android update, after Android 4.4.3 KitKat, is rumored to be Android 4.5. The new Android update is rumored to be coming in July, after Google I/O, alongside a brand new Nexus device, rumored to be a larger Nexus 8. Android 4.5 rumors remain scarce though there is a chance that the update could be accompanied by design changes in addition to new features.