Google Preps for Android 4.4.3 KitKat Release
Google's Android 4.4.3 KitKat update release appears very close as evidence continues to mount.
Since November, Nexus users have been clamoring for an update from Google to take care of Android 4.4.2 KitKat problems. Android 4.4.2, which rolled out shortly after the initial Android 4.4 KitKat update, is plagued by bugs that are not only affecting Nexus 4, Nexus 7, Nexus 10, and Nexus 5 users, but Google Play Edition users as well.
Over the past few months, Google promised a number of fixes for Android 4.4.2 KitKat bugs but the company refused to specify when or how the bug fixes would roll out. Several weeks ago, a notorious leakster outed Android 4.4.3 KitKat and over the last few weeks, we've learned that Android 4.4.3 KitKat will likely be the update that squashes many of the bugs that Nexus users and others have encountered with Google's current Android software.
Google still hasn't confirmed the roll out but it appears that an Android 4.4.3 KitKat update is close. Over the weekend, Sprint announced that a new Android build would start rolling out for its Nexus 5. The build, KTU84F, was not labeled as Android 4.4.3 KitKat but many, including Gotta Be Mobile, believed it to be an Android 4.4.3 KitKat update from Google.
Two days ago, a Sprint customer service representative, in response to a question from a user, confirmed that the update is indeed Android 4.4.3 and that its updates are "rolled out in increments and can take some time to be received." Then, yesterday, well known leakster LlabTooFeR backed up her claim with new information that suggests that a roll out is imminent for Nexus users and perhaps, Google Play Edition owners as well.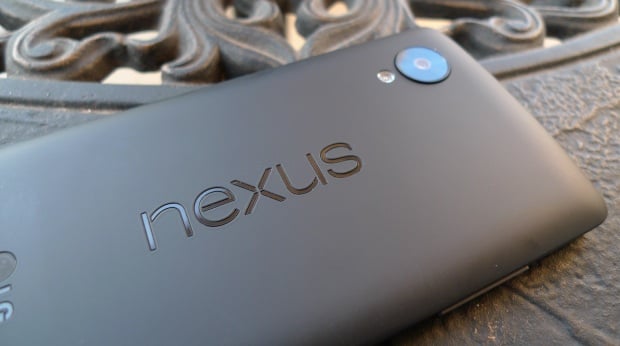 Evidence of an imminent Android 4.4.3 KitKat release continues to mount. Google recently updated its Edu Device Setup application on the Google Play Store, it was updated yesterday, and the device's change log includes the following references:
Support for new Google Spreadsheets
Support for Android 4.4.3 and non-Nexus Tablets
Minor UI updates and bug fixes
The Android 4.4.3 KitKat update is unannounced and unreleased but it appears that Google was comfortable with adding this reference ahead of its arrival. That or someone jumped the gun.
There is also another shred of evidence that indicates that a release is near. Blog of Mobile, a Japanese blog that tracks Bluetooth and FCC filings, discovered a new Bluetooth certification for the Sony Xperia Z Ultra Google Play Edition. The certification is interesting because it depicts the device as running a new version of Android, build KTU72.
That build is suspected to be an Android 4.4.3 KitKat build. It's unclear when the Sony Xperia Z Ultra Google Play Edition might get Android 4.4.3 but owners should assume that the update will roll out at some point after the Nexus 4, Nexus 5, Nexus 7, and Nexus 10 get their updates to the new version of KitKat.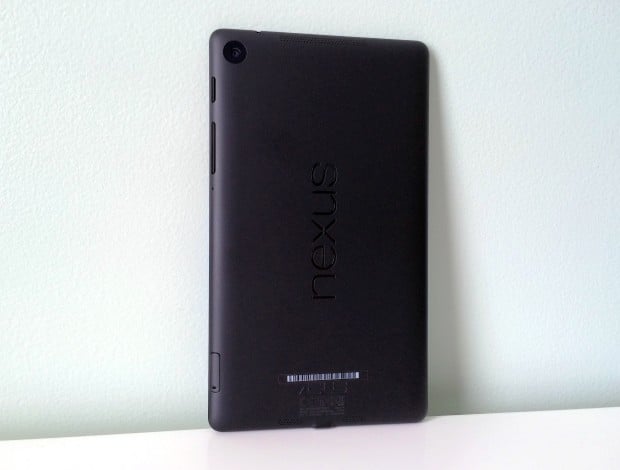 LlabTooFeR believes that KTU84F is likely the final version of Google's Android 4.4.3 KitKat. He also says that the update will be landing for Google's Nexus devices and its Google Play Edition devices soon. In other words, his information lines up with what we saw Sprint detail to its Nexus 5 users yesterday.
Sprint says that the update will be landing for the Nexus 5 users between April 14th and April 21st. The update, which will be distributed by Google, will likely roll out in stages which means that it could take a week or more to hit every Sprint Nexus 5 user. This is standard Google protocol and it's how all Nexus Android updates proceed.
Unfortunately, it's still not clear when Google's big Android 4.4.3 KitKat push will take place, it usually rolls out Nexus Android updates at the same time, but we imagine that Sprint's Nexus 5 will get the Android 4.4.3 KitKat update around the same time as other Nexus 5 variants, the Nexus 7, Nexus 4, and the Nexus 10.
Android 4.4.3 KitKat is expected to be an enormous bug fix update for Nexus users, featuring more than three dozen bug fixes for Android 4.4.2 problems. Nexus users of all shapes and sizes have been complaining about Android 4.4.2 KitKat issues since November and the problems have continued to pile up since its release.
While the official Google Android 4.4.3 change log remains unknown, a recent leak detailed many of the fixes that will be coming on board the upcoming update.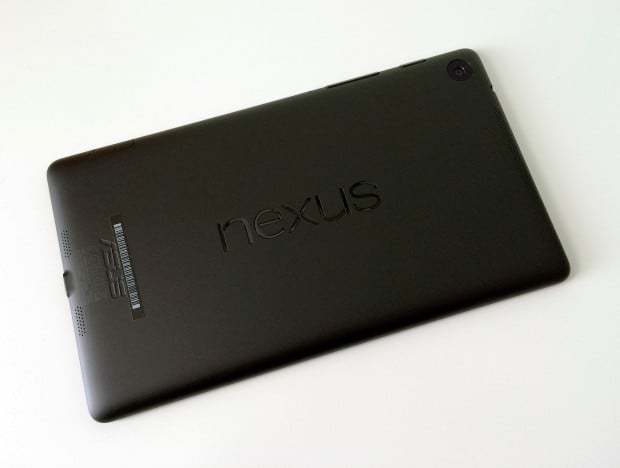 The unofficial change log suggests that it will come with a fix for unstable data connections, improved camera focus, a fix for random reboot issues, a fix for missed call LED problems, VPN fixes, and much more. The Android 4.4.3 KitKat update isn't expected to bring any new features to the table which means that Nexus users will likely have to wait for Google's next Android update for those.
Google's Nexus Android update is rumored to be Android 4.5. The new Android update is rumored to be coming in July, after Google I/O, alongside a brand new Nexus devices, rumored to be a larger Nexus 8. The Nexus 8 is thought to be a replacement for the Nexus 7 and feature high-end hardware and quite possibly, new software as well.

This article may contain affiliate links. Click here for more details.