Android 4.4.3 KitKat Update Info Builds as Release Nears
Google's rumored Android 4.4.3 KitKat update continues to pop up ahead of its release. And while a specific roll out date is unknown, it's now very clear that Samsung is in possession of the highly anticipated successor to Android 4.4.2 KitKat.
For weeks now, the Android 4.4.3 KitKat update has teased owners of Google's Nexus smartphones and tablets. The update, which is expected to alleviate many of the Android 4.4.2 KitKat problems that have plagued Nexus 7, Nexus 10, Nexus 5, and Nexus 4 owners since September, making it an extremely important update. Nexus users probably won't be alone either.
Leaks and rumors have pointed to an arrival for a number of devices including the Galaxy S5, Galaxy S4, Galaxy S3, Galaxy Note 3, Galaxy Note 2, Galaxy Note 3 Neo, Galaxy Grand 2, Moto X, HTC One M7, HTC One M8, and Google's stable of Play Edition devices. The leaks have many owners, especially those dealing with problems, on edge.
While we still don't have an Android 4.4.3 KitKat release date, details continue to firm up and it's now clear that Samsung, at the very least, has Android 4.4.3 KitKat in its labs behind the scenes. This doesn't mean that a roll out is close but it is a sign that Android 4.4.3 KitKat should be on the way.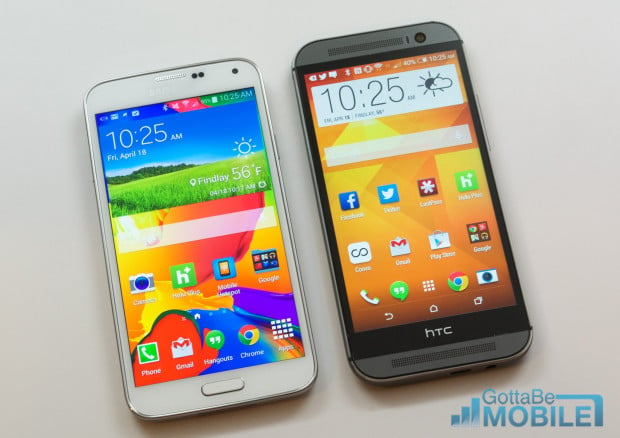 The new details come by way of SamMobile and TKTechNews. SamMobile in the past claimed that the Galaxy S5 Android 4.4.3 KitKat update was being tested behind the scenes on the Galaxy S5. The publication claims that that is still true though it says that Samsung is currently testing Galaxy Note 4 software features on an Android 4.4.3 KitKat build.
This information comes just a day after the Android 4.4.3 KitKat update was spotted lurking on Samsung's developer site, a reference that once again confirmed the Android 4.4.3 update's existence.
TKTechNews recently leaked an image that appears to show the settings screen for a device known as Samsung SM-G906A. It's still not clear if this is the Samsung Galaxy S5 Prime or the Galaxy S5 Active but this leak lines up with a benchmark that we saw emerge earlier this week for the same device.
In other words, it's clear that manufacturers like Samsung are in possession of this brand new Android 4.4 KitKat update, it now just comes down to the release. LlabTooFer, a well known HTC leakster, claims that the update will arrive for HTC devices in either May or June though specific dates are unknown.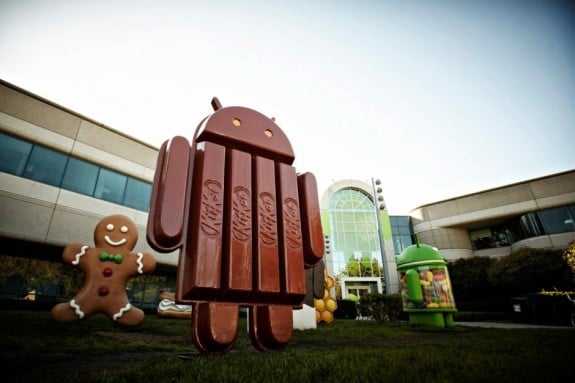 Despite not having a release date, the Android 4.4.3 KitKat update has been confirmed numerous times, twice by Google itself. Back in mid-April, Sprint confirmed a Nexus 5 Android 4.4.3 KitKat release. The carrier was forced to postpone the roll out for unspecified reasons and the update still remains out of reach.
Motorola also recently confirmed the Android 4.4.3 KitKat update in a teaser video for its new Moto E smartphone. The Android 4.4.3 KitKat reference can be seen in the small print at the 38 second mark of the video below. The reference does not confirm any details other than the fact that the update is the "current" version of Android.
And finally, we saw Google confirm Android 4.4.3 KitKat not once, but twice. The first reference came in an update to its Edu Device Setup application on the Google Play Store. The company also leaked the Android 4.4.3 KitKat change log into the Android Open Source Project. Google quickly pulled the references but it's clear that the update is in development.
Android 4.4.3 KitKat is expected to be a massive bug fix update for Android users though it's not clear how the update will impact devices like the Galaxy S5, HTC One M8 and HTC One M7. Manufacturers have been known to tack on their own enhancements and improvements and it could be that we see the same from Android 4.4.3 KitKat for Samsung's devices and others.

As an Amazon Associate I earn from qualifying purchases.