Android 4.4.3 KitKat Update Details Leak Thanks to Google
The Android 4.4.3 KitKat release remains missing in action but that hasn't stopped Google itself from leaking key Android 4.4.3 KitKat update details ahead of its roll out.
For weeks, Android 4.4.3 KitKat update rumors have been incessant, detailing potential features, releases and more. Unfortunately, the Android 4.4.3 KitKat update and its bug fixes still remains out of reach for Nexus 4, Nexus 7, Nexus 10, Nexus 5 owners and owners of other devices including the Samsung Galaxy S5, HTC One M8 and HTC One M7. Google has done nothing to dispel these rumors and today, the company joined in on the fun.
It appears that the entire Android 4.4.3 KitKat change log for Android 4.4.3 KitKat Maintenance Release 2 has appeared on Google's Android Open Source Project (AOSP). The change log actually details all of the changes that Google has made since the arrival of Android 4.4 KitKat last year which makes for an extensive list.
Android 4.4.3 KitKat is only mentioned once, specifically, appearing in a line that reads:
7503e73 4.4.3 is MR2, version boogaloo!
For the moment, this is as close as Android users are going to get to an Android 4.4.3 KitKat confirmation. And while the update may not be here just yet, this leak helps to validate the avalanche of Android 4.4.3 KitKat update rumors that have flooded the web in recent weeks. Those are interested in the bug fixes arriving with Android 4.4.3 can dig through the massive list themselves.
Unfortunately, it's still not clear when the Android 4.4.3 KitKat release will arrive. Recently, the well sourced HTC ROM developer and leakster LLabTooFeR noted that the Android 4.4.3 KitKat update could be deployed in May.
Last month, he released a brand new unofficial HTC software update schedule that revealed a number of new details about Android 4.4.3 KitKat. His leak not only pointed to a possible release window for HTC devices, it confirmed HTC's plans to issue Android 4.4.3 to the HTC One M7 and HTC One M8. At the time, he said that the Android 4.4.3 KitKat update for those devices would emerge in May or June.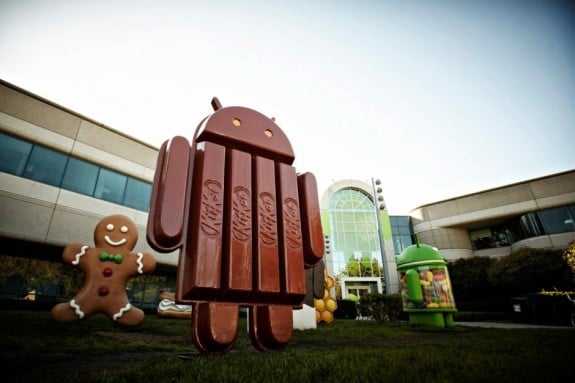 Sprint confirmed an Android 4.4.3 KitKat update for its Nexus 5 several weeks ago, only to announce that the update had been pulled due to unforeseen issues. The carrier claims that it doesn't know when the update will be released.
This isn't the first time that we've seen Google hint at an Android 4.4.3 KitKat release. In a recent update to its Edu Device Setup application on the Google Play Store, Google included the following details:
Support for new Google Spreadsheets
Support for Android 4.4.3 and non-Nexus Tablets
Android 4.4.3 KitKat continues to be the massive elephant in the room though it should only be a matter of time before Google's pushes it out to its Nexus users. Rumors suggest that Android 4.5 could be touching down later on this summer, perhaps in July, and Google will want to get this update rolled out with plenty of time to spare.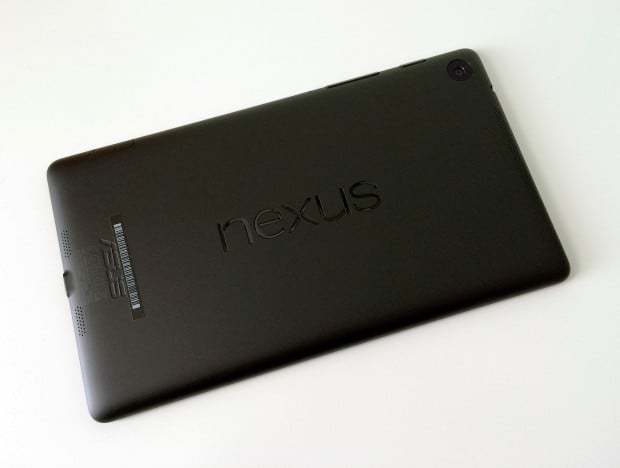 While Android 4.4.3 is the focus, it's only part of the leak. The change log also reveals two unannounced devices: A device  codenamed "flounder" and another device codenamed "molly."
Google's "flounder" appeared in the Chromium Issue Tracker yesterday and we suspect that it could be the Nexus 8. The code here suggests that it's an HTC device and reports indicate that the Nexus 8 will be built by HTC and not Asus.
Google's Nexus devices use names of sea creatures for code names. For instance, the Nexus 10 is codenamed "manta". The Galaxy Nexus was codenamed "tuna." And finally, the Nexus 5 used a codename of "hammerhead." Google doesn't always use sea creatures for code names, the Nexus 7 was known internally as "razor" but "flounder" certainly does fit in with Google's pattern.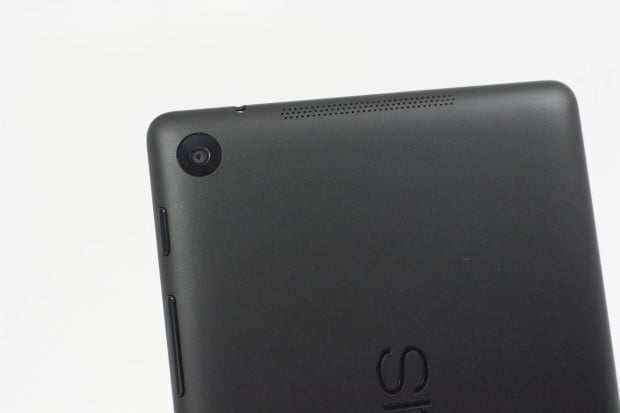 A recent report from CNET that cites Rhoda Alexander, director tablet and monitor research at IHS Technology, asserts that Nexus 8 production will begin in July or August. She also suggested that the tablet would be built by HTC and not Asus. A report from Digitimes, a publication that has a mixed track record, backs up those claims.
Virtually every Nexus tablet rumor in 2014 has pointed to a larger display. Digitimes points to a larger 8.9-inch display and Alexander believes that Google will indeed enter the 8-inch space with its next Nexus tablet. The 7-inch market is extremely crowded with Apple's 7.9-inch iPad mini mini with Retina and Amazon's Kindle Fire HDX 7-inch.
An early AndroidPit report claims that the device will feature an Intel 64-bit processor. Apple's iPad mini with Retina Display features an A7 64-bit processor and the addition of a new chip would help to put the Nexus line on par with its firepower.
Alexander argues that the Nexus 8 will come with an expensive price tag. She says that she would not be surprised if it arrives with a price tag that's more expensive than $299. The current Nexus 7 starts at $229. Last year's price represents a $30 price hike from the original Nexus 7 which started at $199.
As for the other, Android Police believes that "molly" is an unannounced Android TV model. Details are non-existent at this point though with Google I/O and a potential Nexus 8 launch coming up, it could be that we learn more about this device later this year.

This article may contain affiliate links. Click here for more details.