Android 4.4.3 KitKat Update Appears in Video
The Android 4.4.3 KitKat update remains unreleased but that hasn't stopped companies from teasing the rumored upgrade, an upgrade that is expected to touch down in the near future for Nexus 4, Nexus 5, Nexus 10, Nexus 7, HTC One, Moto X, Google Play Edition owners, Galaxy S5 owners, and more.
Android 4.4.3 KitKat has been the elephant in the room for several weeks now. The update first emerged in rumors back in late March and since then, we've seen it emerge several times over, revealing possible release dates, possible destinations, its features, and a whole lot more. Problem is, Google still refuses to openly discuss the Android 4.4.3 KitKat upgrade that many Nexus owners desperately seek.
At this point, the Android 4.4.3 KitKat update isn't official but it may as well be, especially considering the fact that Google has teased the update on multiple occasions.
In a recent update to its Edu Device Setup application on the Google Play Store, Google included the following details:
Support for new Google Spreadsheets
Support for Android 4.4.3 and non-Nexus Tablets
Minor UI updates and bug fixes
More recently than that, the Android 4.4.3 KitKat change log appeared in the Android Open Source Project (AOSP) before the files were even made available. The change log revealed the changes that Google has made to the Android 4.4 KitKat software since its release all the way back in November.
We've also saw Sprint, one of the United States' largest carriers, confirm Android 4.4.3 KitKat for its Nexus 5. After the update failed to roll out, the carrier was forced to announce that the software had been postponed due to unforeseen issues. Sprint's Nexus 5 Android 4.4.3 KitKat remains in limbo, at least for the moment.
Today, the Android 4.4.3 KitKat update has been teased again, but this time it's thanks to a teaser video from Motorola. Motorola, which just announced its brand new Moto E, mentions the Android 4.4.3 KitKat update by name in the fine print of the Moto E teaser. It's a quick mention but it's just another Android 4.4.3 KitKat confirmation.
Unfortunately, the video does not confirm when the Android 4.4.3 KitKat update will be available. In fact, it says that the "current" version of Android 4.4 is Android 4.4.3 KitKat. So perhaps, the release is close. It's also possible that Motorola never changed the fine print to reflect the delay that engulfed Sprint's Nexus 5 update. Google isn't talking about the Android 4.4.3 KitKat update so it's not clear at this point.
Android 4.4.3 KitKat rumors suggest that Google could be targeting the month of May for the roll out. LlabTooFeR, the leakster who first outed the Android 4.4.3 KitKat update, says that he's pretty confident that the update will roll out in the month of May. Additionally, in an update to his HTC software schedule, he claims that the Android 4.4.3 KitKat updates for the HTC One M8 Google Play Edition, HTC One M8 and HTC One M7 will roll out in May or June.
Non-Nexus devices typically get updated a few weeks after Google's Nexus stable so it could be that we see the start of the Android 4.4.3 KitKat update begin this month. With Google I/O coming up and a rumored Android 4.5 update pegged for July, this makes sense. Google tends to release one last bug fixer in the days leading up to another major Android release.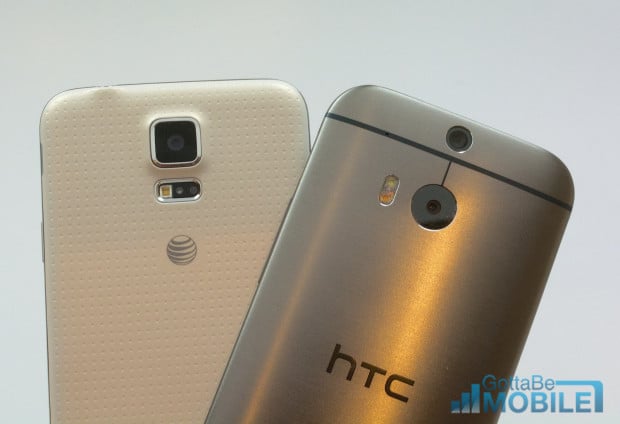 Android 4.4.3 KitKat is expected to touch down for a number of big name devices including Google's Play Edition devices, the Moto X, Samsung's Galaxy S5, and HTC's One M7 and One M8.
Rumors also point to an arrival for several other Samsung Galaxy smartphones including Galaxy S4, Galaxy S3, Galaxy Note 3, Galaxy Note 2, Galaxy Note 3 Neo, Galaxy Grand 2, and Galaxy Mega. A recent report claims that Samsung may skip Android 4.4.2 for Android 4.4.3, at least for some devices. The reliable SamMobile claimed something similar last week.
According to rumors and the leaked change log, Android 4.4.3 KitKat will be a massive bug fix update aimed at tackling the issues that Nexus owners, and others, discovered on board Android 4.4.2 KitKat. There are rumors that suggest that we could see changes made to the look of contacts but that change remains unconfirmed.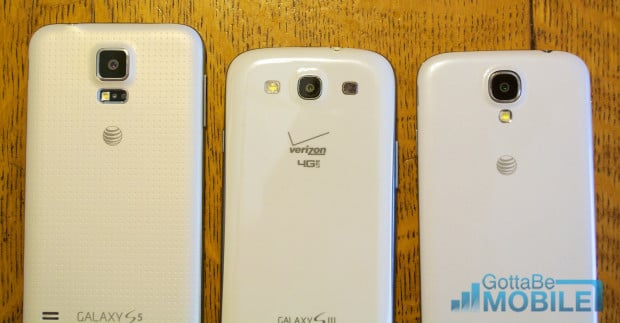 From camera problems to issues with VPN networks, Android 4.4.3 KitKat should contain a laundry list of fixes and enhancements. Of course, updates will likely be a little bit different from one another, particularly carrier-branded updates. In fact, we've already seen this from Sprint. The carrier's delayed Nexus 5 Android 4.4.3 KitKat update is expected to enable Sprint Spark band 26 and band 41.
Google's update is all but confirmed at this point and with Google I/O fast approaching, it could be that we finally see some movement in the near future. Google typically announces its updates shortly before the release which means that Android users probably won't find out about the Android 4.4.3 KitKat update's release date until the day that it finally arrives for Nexus users.

This article may contain affiliate links. Click here for more details.