Android 4.4.3 KitKat Release Date Rumored
Google still isn't talking about the Android 4.4.3 KitKat update or its release date but that hasn't stopped Android 4.4.3 KitKat release rumors from flowing. Today marks the first time that we've heard a specific date though and if the information is spot on, the update will land for Nexus 4, Nexus 10, Nexus 7, and Nexus 5 users in just a few short days.
For weeks, the Android 4.4.3 KitKat update has been rumored for a number of big name devices including Google's stable of Nexus smartphones and tablets. Nexus 4, Nexus 7, Nexus 10, and Nexus 5 Android 4.4.3 KitKat upgrades are all expected to roll out though Google itself has yet to confirm its plans.
The silence has left owners in limbo as they wait for Google to officially start rolling out an update that will be aimed at tackling many of the Android 4.4.2 KitKat problems that have been swirling since the update emerged in November.
All signs, thus far, have pointed to an arrival in May. Noted HTC leakster LLabTooFeR recently claimed that the update "should" roll out in May though he did not provide a specific date. He's also said that the HTC One M8 and HTC One M7 will be getting the update in May or June though he has been unable to lock down a specific date.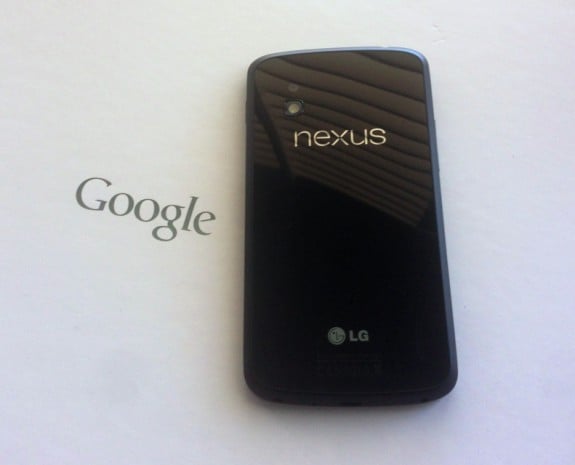 Today, his information was backed up by a report from Android Geeks that suggests that Google does have a specific date in place for the Android 4.4.3 KitKat update release. The site, which has been hit-or-miss with information in the past, claims that the Nexus 4, Nexus 7, Nexus 10, and Nexus 5 Android 4.4.3 KitKat updates will push starting on May 23rd, or, next week.
Google rarely announces release date details ahead of the roll out which means that Nexus owners may be flying into May 23rd without an official confirmation. It's also worth noting that software release dates are subject to change based on internal testing. So while Google might be targeting next week for a roll out, there is no guarantee that a roll out will take place.
Last month, Sprint confirmed that it would be pushing out a Nexus 5 Android 4.4.3 KitKat update though the carrier was forced to delay the update due to issues, likely on Google's end. The carrier has not said when the update will emerge again.
The Android 4.4.3 KitKat update is currently a giant elephant in the room. It's popped up numerous times already and it's all but confirmed thanks to Google and Motorola.
In a recent update to its Edu Device Setup application on the Google Play Store, Google included the following details:
Support for new Google Spreadsheets
Support for Android 4.4.3 and non-Nexus Tablets
Minor UI updates and bug fixes
More recently than that, the Android 4.4.3 KitKat change log appeared in the Android Open Source Project (AOSP) before the files were even made available. The change log revealed the changes that Google has made to the Android 4.4 KitKat software since its release all the way back in November.
Earlier this week, Motorola announced the budget Moto E. It released a teaser video in conjunction with the announcement and the fine print in the video revealed that Motorola expects this device to run Android 4.4.3. The Android 4.4.3 KitKat name shows up in the fine print at the 38 second mark of the video below.
Unfortunately, the video does not confirm when the Android 4.4.3 KitKat update will be available. What's interesting though is that it says that the "current" version of Android 4.4 is Android 4.4.3 KitKat. So perhaps, the release is close. It's also possible that Motorola never changed the fine print to reflect the delay that engulfed Sprint's Nexus 5 update.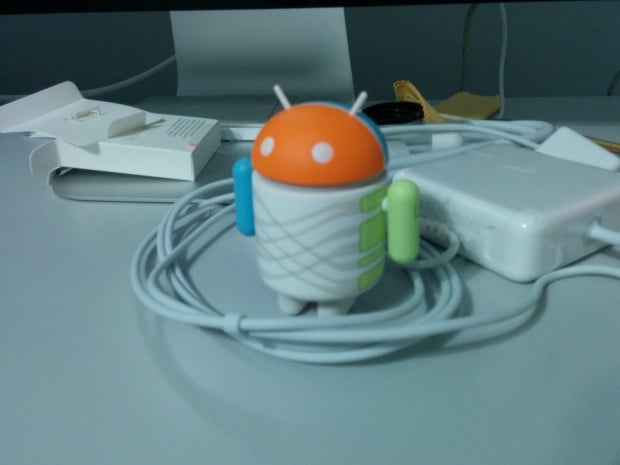 Android 4.4.3 KitKat is expected to touch down for a number of big name devices including Google's Play Edition devices, the Moto X, Samsung's Galaxy S5, and HTC's One M7 and One M8.
Rumors also point to an arrival for several other Samsung Galaxy smartphones including Galaxy S4, Galaxy S3, Galaxy Note 3, Galaxy Note 2, Galaxy Note 3 Neo, Galaxy Grand 2, and Galaxy Mega. A recent report claims that Samsung may skip Android 4.4.2 for Android 4.4.3, at least for some devices. The reliable SamMobile claimed something similar last week.
According to rumors and the Google's leaked change log, Android 4.4.3 KitKat will be a massive bug fix update aimed at tackling the issues that Nexus owners, and others, discovered on board Android 4.4.2 KitKat. There are rumors that suggest that we could see changes made to the look of contacts but at this point, the update is expected to be nothing more than a bug fixer.
From camera problems to issues with VPN networks, Android 4.4.3 KitKat should contain a laundry list of fixes and enhancements. Of course, updates will likely be a little bit different from one another, particularly carrier-branded updates. In fact, we've already seen this from Sprint. The carrier's delayed Nexus 5 Android 4.4.3 KitKat update is expected to enable Sprint Spark band 26 and band 41.

As an Amazon Associate I earn from qualifying purchases.