Android 4.4 KitKat Coming to Older Devices (Update)
Google officially announced the Nexus 5 today, as well as released Android 4.4 KitKat to the public, which was announced earlier this year. One of the more interesting tidbits about Android 4.4 is that Google is releasing it to more devices, including older handsets that usually wouldn't get new updates anyway.
In a blog post published today, Google's SVP of Android, Chrome & Apps Sundar Pichai says that Android 4.4 KitKat is "for all," and the company "slimmed down Android's memory footprint by doing things like removing unnecessary background services and reducing the memory consumption of features that you use all the time," that way the new operating system will work on older Android devices.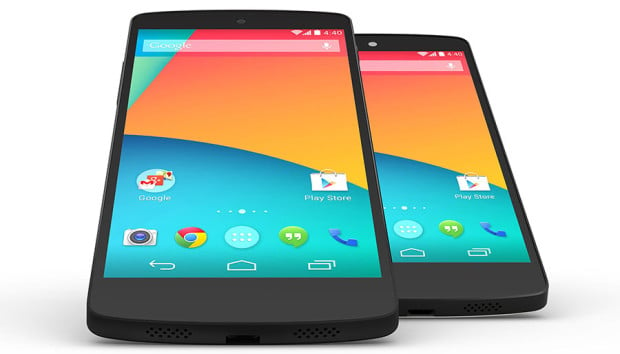 Pichai notes that "until now, some lower-end Android phones couldn't benefit from more recent Android releases due to memory constraints," but Android 4.4 will be able to be installed on these older devices. He continues by saying that KitKat optimizations were also made "across Google services like Chrome and YouTube. RAM (or memory) is one of the most expensive parts of a phone, and now Android can run comfortably on the 512MB of RAM devices that are popular in much of the world, bringing the latest goodies in Android 4.4 within reach for the next billion smartphone users."
This is similar to what Apple did with iOS 7, where older iOS devices, like the iPhone 4 and iPad 2, had some features cut out of the update so that iOS 7 could run more smoothly on the slower processors. It's certainly not ideal, but folks who own these older devices have certainly seen it coming, but at least these folks will be able to experience newer software. That's definitely better than not getting it at all.
However, Pichai didn't specify exactly which older devices would get Android 4.4 KitKat. So far, though, the update will hit the Nexus 4, 7, 10, the Samsung Galaxy S4 and the HTC One Google Play editions "in the coming weeks." Hopefully that list of devices will grow soon in the future, but for now, it seems only newer, Google-branded devices will be getting the update.
UPDATE: Google has confirmed that the Samsung Galaxy Nexus will not receive the Android 4.4 KitKat update, unfortunately.

As an Amazon Associate I earn from qualifying purchases.