Android 4.4 KitKat Now Rumored to Target TVs
Smartphone owners hoping that Google's forthcoming Android 4.4 KitKat release will bring new features to mobile devices may be in for an unwelcomed surprise as the latest rumors suggest that the newest chocolate build of Android will be targeted to the larger screen of the television. According to Korean language ET News, the latest Google OS is geared towards the HDTV, something that may not be entirely too surprising given the recent rumor we've heard of Google TV potentially being rebadged as Android TV.
According to the published report, the focus of Android 4.4 will be to redesign the Android interface to deliver a better experience on the larger screen. Citing industry insiders, ET Times says that smart TVs will be the center of Android 4.4's refresh.
A number of industry insiders said "I heard Google say 'the next OS has greatly improved its utilization in TV. In particular, there will be many changes in the interface between smart devices and the TV.'"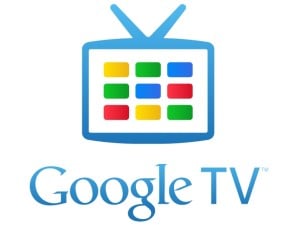 The report continues to cite the previous rumors of the rebranding from Google TV to Android TV, noting that the new brand would help elevate Android to a "globally dominant platform." It was also reported that LG, which had partnered with Google in the past to release Google TV products, has been issued a guideline for the change to Android TV.
The shift in focus to the television and living room is said to be in anticipation of Samsung's entry into the space. Though Samsung has been a strong Android partner in the past, it's dominance in the market is something that Google's been speculated to be fearful of. Additionally, Samsung will soon be launching its own Tizen OS, in partnership with Intel, this month at its own developer conference. Tizen, like Android, is designed to be scalable so it could be used by Samsung and others on phones, TVs, and other devices and would compete directly against Android, Google TV or Android TV whatever it will be called, and also in the tablet and mobile computing space.