Android 4.4 KitKat Update Coming Soon for Nexus 4, Nexus 7, Nexus 10
Google announced both the Nexus 5 and the Android 4.4 KitKat today, putting the Nexus 5 up for sale and announcing that the Android 4.4 KitKat update, and its new features, will be coming to the Nexus 4, Nexus 7, and Nexus 10 sometime soon without specifying a specific release date for the software.
After weeks and weeks of rumors and speculation, the Nexus 5 and Android 4.4 KitKat update were both made official today with Google declining to take the stage to announce the products, instead, revealing the phone and its new software with a brief message to buyers. The Nexus 5 is on sale right now through the Google Play Store and will leave the warehouse starting November 5th. And when it finally arrives, the device will be running a new version of Android, Android 4.4 KitKat.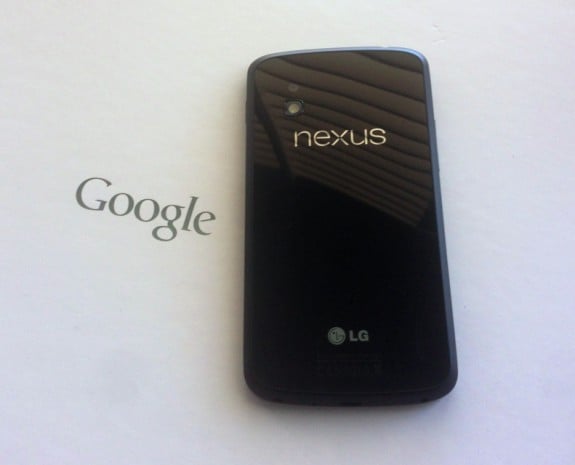 Android 4.4 KitKat is going to replace Android Jelly Bean as the company's flagship operating system and it will be doing so with a number of incremental features. KitKat will deliver always-on voice the all new Hangouts application, and a revamped phone application that Google says will change the way that people make phone calls.
Besides features, the biggest thing people want to know is when Android 4.4 KitKat will be rolling out. Well, Google declined to offer a specific Android 4.4 release date for Nexus owners, but it did confirm a few details.
Google says that:
Android 4.4, KitKat, which comes on Nexus 5, will also soon be available on Nexus 4, 7, 10, the Samsung Galaxy S4 and HTC One Google Play edition devices in the coming weeks.
We fully expect the Nexus 4, Nexus 10 and Nexus 7 to get the Android 4.4 KitKat update first, followed by the HTC One and Samsung Galaxy S4. Earlier today, details about the HTC One update leaked out pointing to an update arriving in one to two weeks.
Interestingly, the Galaxy Nexus was not mentioned amongst the devices getting Android 4.4 KitKat and it appears that Android 4.3, which started rolling out for the Sprint Galaxy Nexus earlier today, might be the end of the road.