Android 4.4 KitKat Update Confirmed for Moto X, Droid Ultra, More
Earlier today, Motorola offered up an Android 4.4 KitKat teaser that promised details about Google's latest and greatest update. And just a short time ago, Motorola delivered on those details on its software support page, confirming Android 4.4 KitKat updates for the Moto X, Motorola Droid MAXX and more.
Shortly after Google announced the Nexus 5 and the Android 4.4 KitKat update, Motorola shot out a teaser on its Google+ page that promised details on the new update in the near future. Turns out, Motorola actually meant soon as the company has fired up its software support page, a page that has laid dormant for quite awhile now, and a page that now offers some details on Motorola's plans.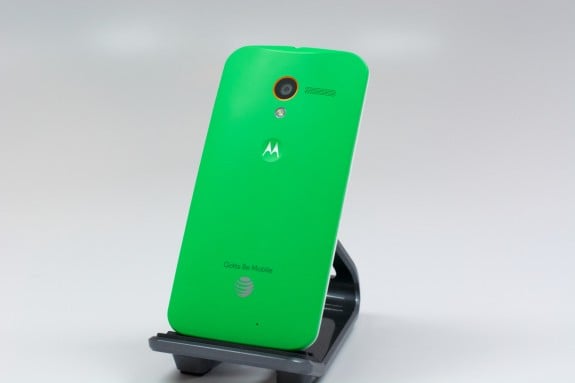 The company has confirmed Android 4.4 KitKat updates for the Moto X on AT&T, Sprint, T-Mobile, U.S. Cellular and Verizon, though the company remains silent on timing. The company only says that it will be offering the upgrade at some point in the future. Same goes for the Droid Ultra, Droid MAXX and the Droid mini, all of which will get Android 4.4 KitKat at some point.
Motorola also offers some vague details for other devices. For instance, the Atrix HD on AT&T will apparently see its future plans delivered soon. Same goes for the Photon Q 4G LTE on Sprint, the Electrify M on U.S. Cellular, and the Droid RAZR HD, Droid RAZR HD MAXX, and Droid RAZR M. Those devices may ultimately end up getting Android 4.3 rather than Android 4.4 KitKat, if they get updated at all.
The news is more grim for Droid RAZR, Droid RAZR MAXX and Droid Bionic owners who have been told that their devices will remain on Android 4.1 Jelly Bean and will not get future updates.
With Android 4.4 KitKat set to roll out for Nexus devices in the coming weeks, we imagine that Motorola's Android 4.4 updates are at least a few weeks off at the very least. HTC, one of Motorola's competitors, says that it will get its HTC One updated within 90 days, and that's aggressive. So, at this point, while it would be nice to see these Motorola devices get Android 4.4 and its features soon, it's looking like 2014 is way more likely.

As an Amazon Associate I earn from qualifying purchases.