Android 4.4 KitKat Update Detailed for HTC One Variant
The Android 4.4 KitKat launch date appears to finally be here with rumors pointing to a Nexus 5 and Android 4.4 announcement from Google sometime this morning. Ahead of Android 4.4 KitKat's arrival, we've seen a number of leaks with the latest, several details about the Android 4.4 KitKat update for the HTC One Google Edition from a well-known HTC leakster.
After months of rumors, Google is rumored to finally be announcing both the Nexus 5 and the Android 4.4 KitKat update today with both of them likely getting released sometime in the near future.
The company still hasn't said anything yet but consumers should be prepared for an announcement and a quick Nexus 5 release.
Android 4.4 KitKat, Google's brand new operating system, is going to be launching alongside the Nexus 5. Over the past few weeks we've heard a lot about its features and we've also heard some whispers about devices that could be getting the update. The HTC One, Galaxy S3 and Galaxy Note 2 have all been rumored to be getting Android 4.4 KitKat at some point and today, we can add another device to that list.
@ItsLiamProwse 1-2 weeks…it's already testing…

— LlabTooFeR (@LlabTooFeR) October 31, 2013
LlabTooFeR, a known HTC insider, claims that the HTC One Google Edition Android 4.4 KitKat update is currently in testing and that the update will be coming out in one to two weeks. While this isn't information from HTC itself, LlabTooFeR has been dead on with information in the past and was the first person to leak the HTC One Google Edition itself.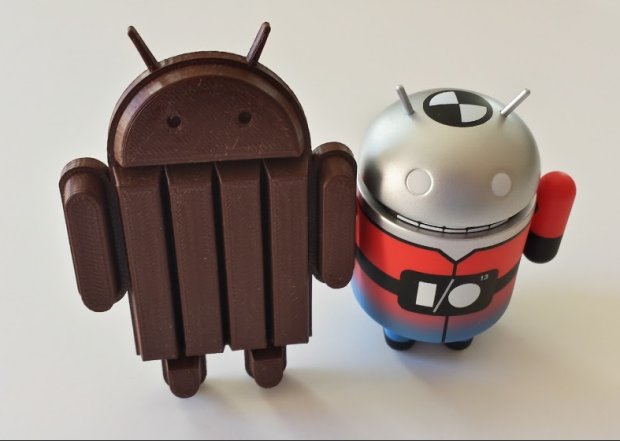 No specific release date or time is given but it looks like the HTC One Google Edition will get the update soon after the software makes its official appearance with the Nexus 5. The HTC One Google Edition is not a Nexus device which means that it should get the update after the Nexus 4, Nexus 10 and Nexus 7 and from the looks of things, it may not be that long of a wait.
Android 4.4 KitKat is expected to feature some incremental features for smartphone and tablet users including updates for devices of all calibers, smarter Bluetooth, and powerful always listening features. The software should be confirmed today alongside the Nexus 5, Google's upcoming Nexus smartphone, a device that will take on the likes of the iPhone 5s, Galaxy Note 3 and HTC One.

This article may contain affiliate links. Click here for more details.