Android 4.4 KitKat Update Release Date Breakdown
Yesterday, Google finally took the curtain down from around its Nexus 5 and the Android 4.4 KitKat update. As expected, Google detailed the Android 4.4 KitKat update roll out for Nexus owners, however, it was uncharacteristically joined by a number of manufacturers who also announced their plans for the Android 4.4 KitKat update. Here, we breakdown the upcoming Android 4.4 KitKat release date for owners of Android devices.
For weeks, we had heard all about the Nexus 5. While it wasn't official, it was all but confirmed thanks to a number of leaks that emerged onto the surface, detailing just about everything there was to detail. Those leaks proved fruitful yesterday as the Nexus 5 was confirmed to be exactly what we thought it was going to be.
The Android 4.4 KitKat update had a little bit of a different road. In early September, Google announced that Android 4.4 KitKat, not Android 5.0 Key Lime Pie, would be replacing Android 4.3 Jelly Bean as the company's operating system. And for about two months, Android 4.4 KitKat  remained this official, and yet, rumored piece of software.
That is, until yesterday, when Google announced the brand new Android 4.4 KitKat update and its features. The software will be coming with some smaller, but useful additions including a new phone application, new Hangouts application, a new immersive mode and more. It's not a major overhaul but it is aimed at improved an already great piece of software while also getting it out to older devices. Google has made some improvements that should allow companies to upgrade their mid-and-low range devices going forward.
While features are nice, most people are probably worried about the Android 4.4 KitKat release date for their device. And very fortunately, instead of the silence that has typically permeated Android software launches, we saw a ton of details pour out yesterday after the Android 4.4 KitKat launch.
Here, we breakdown the upcoming Android 4.4 KitKat update release date for devices from Google, HTC, LG, Motorola, Samsung and Sony.
Google
Nexus 4, Nexus 7, Nexus 10
Many Nexus owners were hoping that Android 4.4 KitKat would roll out the day that it was announced. That did not happen though it looks like the update will be heading to select Nexus owners in the near future.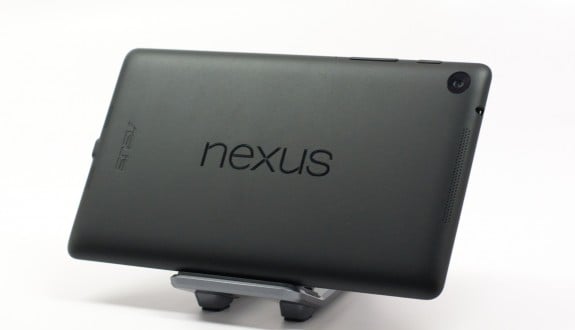 Yesterday, Google confirmed Android 4.4 KitKat updates for the Nexus 7, Nexus 4, and Nexus 10 and said that it would be delivering those updates in the near future. With HTC tagging the HTC One Google Edition with an update within 15 days, we expect to see these Nexus devices upgraded with Android 4.4 KitKat within two weeks.
Galaxy Nexus
The Samsung Galaxy Nexus will not be getting Android 4.4 KitKat, a blow to those that own Google's aging Nexus. What this means is that the Sprint Galaxy Nexus Android 4.3 update that rolled out yesterday will be its last major Android update.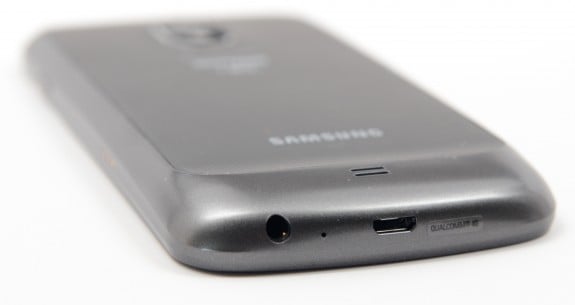 The Verizon Galaxy Nexus should also get Android 4.3 Jelly Bean though a release date remains out of reach and could remain that way for at least a couple of weeks.
HTC
HTC One
After yesterday's Android 4.4 KitKat update launch, HTC announced an ambitious plan for its flagship HTC One. Speaking on the record, HTC President Jason Mackenzie promised that the HTC One Android 4.4 KitKat update would land in the United States within 90 days, meaning, it should be here by January 29th at the very latest.
Mackenzie claimed that the update would be coming to all SKUs in the United States in that time frame, meaning, AT&T, T-Mobile, Sprint and Verizon. The Verizon HTC One still doesn't have Android 4.3 Jelly Bean but it should be here soon. The Android 4.4 KitKat roll out will not affect its release.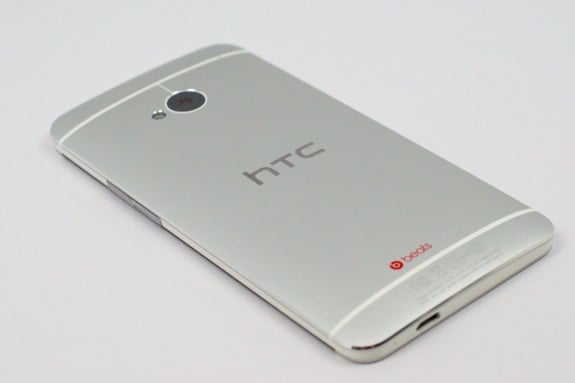 This is an extremely bold proclamation but one that comes from a company that is currently in turmoil. In other words, HTC is trying to hold on to as many customers as possible and these types of promises are a stab at doing so.
Unfortunately, HTC hasn't always kept its word. It promised the HTC One Android 4.3 update in the United States by September and it failed to deliver. However, given that the company issued this statement well in advance, it's likely confident that it can get things done.
As for those who own an HTC One outside of the U.S., we wouldn't be surprised if the Android 4.4 KitKat update actually landed before the U.S. update. The U.S. tends to be a little behind the curve so it's possible that we could see the international HTC One get the update a week or two before the United States.
HTC One Max
HTC quietly confirmed the HTC One Max Android 4.4 KitKat update yesterday though it did not say when the software would roll out. It did note that the HTC One Max update would follow the HTC One's update and so that should mean a roll out sometime after January 29th.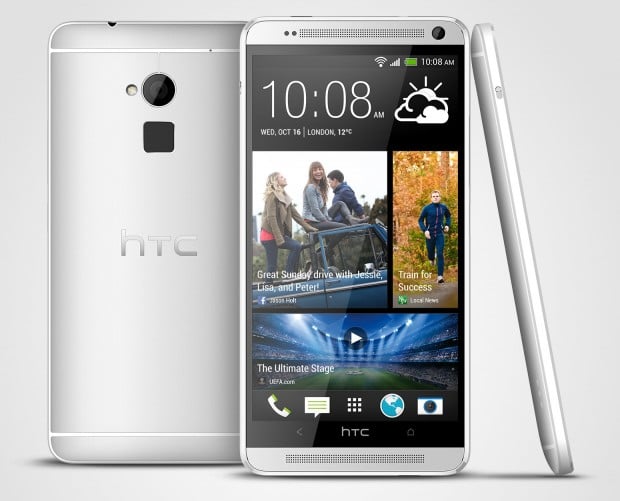 The HTC One Max is an extremely new device so a little bit of a wait likely won't bother its users. Expect Sprint and Verizon, the HTC One Max carriers, to be behind the curve.
HTC One mini
In the same breath, the company also confirmed an update for the HTC One mini, though, like the HTC One Max update, it did not attach any sort of specific timeline for the software to roll out.
We imagine that it could be next in line after the HTC One update rolls out, given that it came before the HTC One Max. AT&T HTC One mini owners will also likely be behind the rest of the world in terms of timing.
HTC One X
While the news is good for HTC One, HTC One mini and HTC One Max users, it's not looking good for owners of the former flagship, HTC One X. While HTC hasn't confirmed anything, the prospects are looking pretty bad at this point. One, a noted HTC leakster has claimed multiple times that the update isn't coming and yesterday, we saw Google announce the lack of a Galaxy Nexus Android 4.4 KitKat update due to it being more than 18 months only.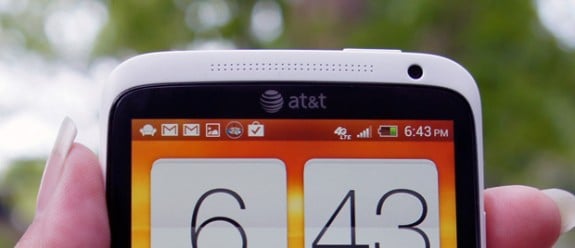 HTC typically follows this 18 month rule, a recommendation from Google, and it looks like the Android 4.4 KitKat update won't roll out, despite Google promising it for older devices.
Others
As for the rest of HTC's lineup, nothing is certain. The Droid DNA still doesn't have Android 4.2 Jelly Bean let alone Android 4.3 Jelly Bean. The Droid DNA is just about a year old though so we like its chances of getting Android 4.4 KitKat. A device like the HTC EVO 4G LTE though, which just received Android 4.2, is likely out. And we imagine that the Droid Incredible 4G LTE is as well as it arrived in July of 2012 and still doesn't have Android 4.2.
LG
Unsurprisingly, we haven't heard anything about LG's Android 4.4 KitKat update path for the United States and beyond. With devices like the LG Optimus G, LG Optimus G Pro and LG G2 making waves in the United States, one would think that LG would join the party and please its customers. Thus far, that has not happened.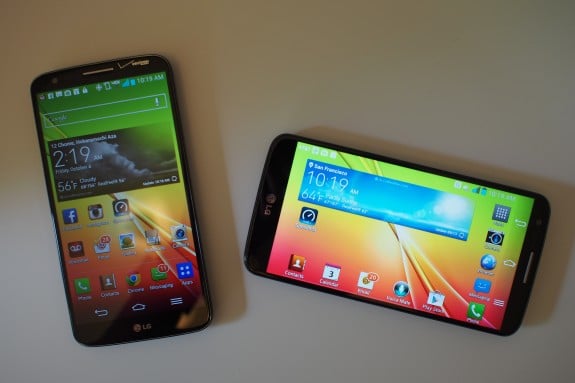 Instead, there has been silence, something that LG users are probably accustomed to by now as the company simply is not on par with the HTC's and Samsung's of the world when it comes to software upgrades. We expect LG to quietly confirm updates, possibly in Korea, but those in the United States will likely be left in the dark until much later. That is, unless LG takes a hint.
Motorola
Moto X
Motorola, which was completely silent about Android 4.3, came hot out of the gates yesterday with a flurry of announcements for many of its big name devices. Among them, the Moto X, which it says will be getting Android 4.4 KitKat down the road. Unfortunately, Motorola didn't go the HTC route and failed to deliver any kind of a time table for the update.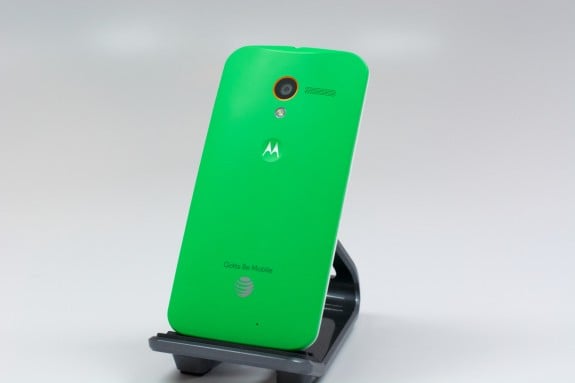 Given Motorola's close relationship with Google, we could see things move quickly but at this point, there is no guarantee that we'll see the software emerge during 2013. The Moto X is a popular device so owners should hold out some hope that Motorola is going to deliver something soon, but it's no Nexus device and Nexus devices still don't have their updates.
Droid Ultra, Droid MAXX, Droid mini
Motorola also confirmed Android 4.4 KitKat for its brand new lineup of Droid phones including the Droid Ultra, Droid MAXX and Droid mini. There was never any doubt about these devices but it's still nice to see Motorola confirm the software for arrival.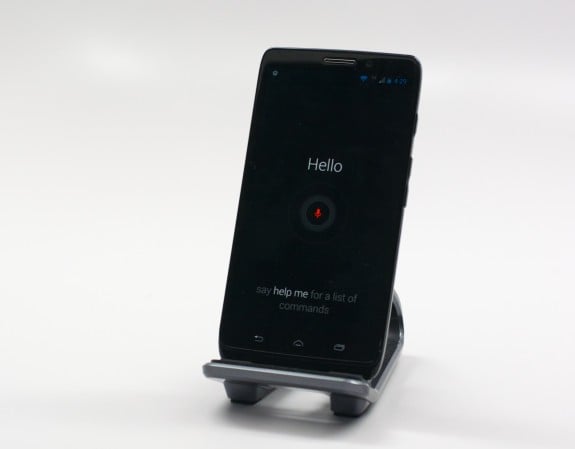 We expect these three will be behind the Moto X Android 4.4 KitKat update in terms of timing and we would be shocked to see updates roll out in 2013. 2014 seems more likely at this point.
Others
The company was mum on its plans for other devices only saying that plans for the Droid RAZR HD, Droid RAZR MAXX HD and others would be decided upon in the future. Those devices certainly have a chance to get Android 4.4 KitKat given their age but at this point, everything is up in the air.
Motorola did confirm that the Droid RAZR, Droid RAZR MAXX and Motorola Droid Bionic would stay on their current versions of Android, killing any hope for Android 4.4 KitKat.
Samsung
Samsung Galaxy Note 2
Samsung owners are currently in the dark about Android 4.4 KitKat updates thanks to an Android 4.4 KitKat launch date that came and went without any kind of time lime from the Korean company. Odds are, Samsung is laser-focused on getting Android 4.3 Jelly Bean and Galaxy Gear support out to its devices and simply isn't looking toward the future at this point. That's not to say that Android 4.4 KitKat isn't in development, it just may not have details to share at this point in time.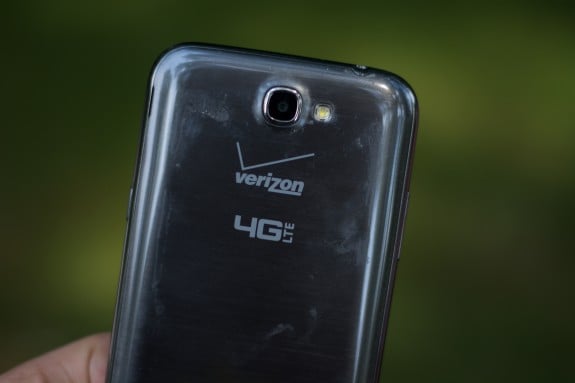 We've heard rumors of a Samsung Galaxy Note 2 Android 4.4 KitKat update though and this would not be surprising at all. The device is set to get Android 4.3 Jelly Bean soon and being only a year old, it's a prime candidate for Android 4.4. Keep in mind, Samsung likes to hold back major updates so that it can promote them on its flagship devices and with the Galaxy S5 slated for next year, it could be that it's first to Android 4.4.
Samsung Galaxy S3
The Samsung Galaxy S3 Android 4.4 update has been rumored as well though there is no rumored time frame for the roll out. The device is just about to get upgraded to Android 4.3 Jelly Bean so it's hard to think that an Android 4.4 update is just around the corner.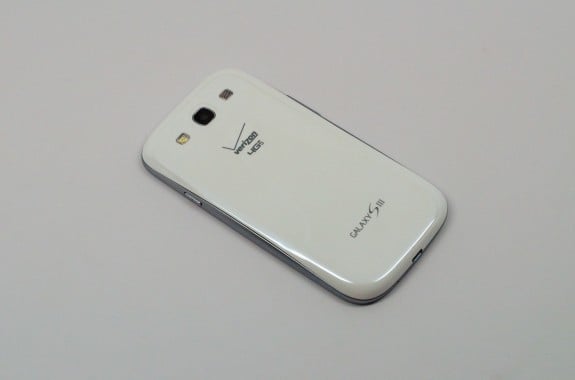 Instead, we expect the Galaxy S3 Android 4.4 KitKat update to roll out next year with U.S. carriers a little bit behind the curve given that it's an aging device and there is no real incentive to update it. (They have been fast to the Android 4.3 updates due to the Galaxy Gear support.)
Others
Devices like the Samsung Galaxy S4, Galaxy S4 Google Edition, and Galaxy Note 3 are definitely going to be getting Android 4.4 KitKat, it's just a matter of when. Samsung typically doesn't announce updates until release dates are much closer so we will most likely see movement happen in 2014 rather than in 2013.
Sony
Surprisingly, we didn't hear anything specific from Sony, a company that is still in the midst of rolling out Android 4.3 Jelly Bean updates to its smartphones. That said, the company did confirm that it plans to roll out information about Android 4.4 KitKat sometime next week. The company confirmed its plans on Twitter, plans that have seemingly gone unnoticed.
re. #Android @KitKat, we're excited – next week our news on: 4.3, 4.4; products & more… #SonyXperia

— Sony Xperia News (@SonyMobileNews) November 1, 2013
Exactly what Sony has in store for users is unclear though we expect flagship devices like the Sony Xperia Z, Xperia ZL and more to get the upgrade to Google's latest software.