Android 4.4 KitKat Update Release Date: What Not to Expect
While Google hasn't announced anything yet, the company appears to be on the verge of several big announcements including a new Nexus 5 smartphone, a new Nexus 10 tablet from Asus and an Android 4.4 KitKat update that will replace the Android 4.3 Jelly Bean update as the company's most current piece of mobile software. With an announcement imminent, we take a look some expectations for the upcoming Android 4.4 KitKat release date.
In early September, Apple announced a launch date for its iPhone 5s, iPhone 5c and its brand new piece of mobile software in the iOS 7 update for iPhone and iPad. In an effort to derail Apple's plans, Google also made an announcement that day. The company surprisingly revealed its next version of Android, though it wasn't the Android 5.0 Key Lime Pie update. Instead, it was an Android 4.4 KitKat update, an update sponsored by Nestle, the maker of the KitKat candy bar.
At the time, Google revealed very little about the software. The company launched a splash page promoting a contest that it would be hosting with Nestle but the splash page did not reveal a specific release date or any specific features. Fortunately, since the announcement, we've seen a number of Android 4.4 KitKat leaks that have revealed quite a bit about the upcoming update.
Android 4.4 KitKat leaks suggest that the software will be an incremental update to Android Jelly Bean and will bring some new features to Android users including icon changes, a new Cloud Print option, tap and pay NFC payment options, a new clock & stopwatch and a rumored Google Experience Launcher that will take over the home screen. It's not an overhaul to the Android operating system but on paper, it looks like it will deliver some massive improvements.
While features are nice, many Android users only care about one thing: When they will be getting the Android 4.4 KitKat update. We've already taken a look at what to expect from the Android 4.4. KitKat release date and now, ahead of its launch, it's time to take a look at what not to expect from its release.
Android 4.4 KitKat Release Beyond Mid-November
There are all sorts of Android 4.4 KitKat release date rumors flying around at the moment. October 23rd, October 28th, and Halloween have all been rumored as possible release dates for Google's new software. At the moment though, they are all flimsy and it's impossible to say exactly when Google will release the new update.
While we still don't have a concrete date, it's clear that the Android 4.4 KitKat update will roll out by the middle of November. First of all, rumors have all pointed to a launch in October alongside a Nexus 5 and a Nexus 10. While the exact date hasn't been nailed down, we'd be shocked to see the hardware and software land outside of October. Google typically pushes updates soon after their launch. Last year, for example, it took it a few weeks to deliver Android 4.2.
So with the worst case launch scenario looking like the end of October, a release prior to the middle of November is looking quite good. If that's not enough evidence, the fact that Black Friday is on its way at the end of November pretty much seals the deal. Google is going to be competing against a number of foes including the iOS 7-powered iPhone 5s and iPhone 5c and it would be wise for it to get its latest software out in order to compete during the biggest shopping weeks of the year.
Late Night Push
Google, like Apple, isn't fond of late night software pushes. With Android 4.2 and Android 4.3, we saw Google start pushing the software in the morning and early afternoon to Nexus owners. This ensures that the update will get a ton of attention, not only from users, but from the media as well. So, at this point, we expect Google to follow its typically roll out pattern and roll out the Android 4.4 KitKat update in the morning.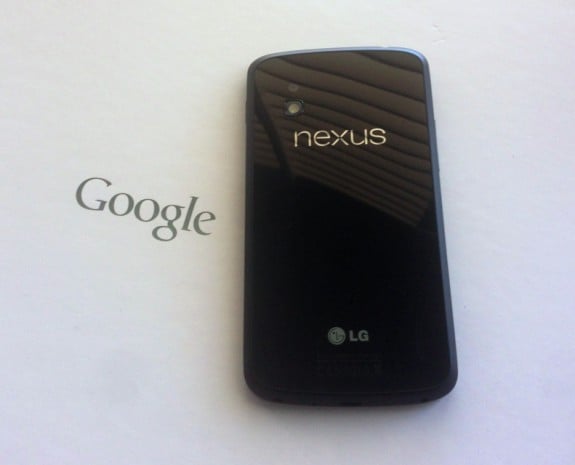 It's possible that we could see the update start pushing to Nexus owners shortly after Google makes all of its new products official. The company rolled out the Android 4.3 update shortly after it announced the Nexus 7 and Android 4.3.
Speedy Roll Out
Those hoping for a speedy Android 4.4 KitKat roll out are likely going to have those hopes smashed to pieces when the Android 4.4 KitKat update release date finally does arrive. While we do expect the Nexus 4, Nexus 10 and Nexus 7 to get the Android 4.4 KitKat on the first day of availability, not all owners will be getting Android 4.4 KitKat on day one.
Google typically slow rolls its updates over the course of a few weeks. So while some owners will see the software appear on its initial release date, others will likely have to wait several days for the software to roll out. This is how most Android updates have worked out and we don't expect anything different this time around.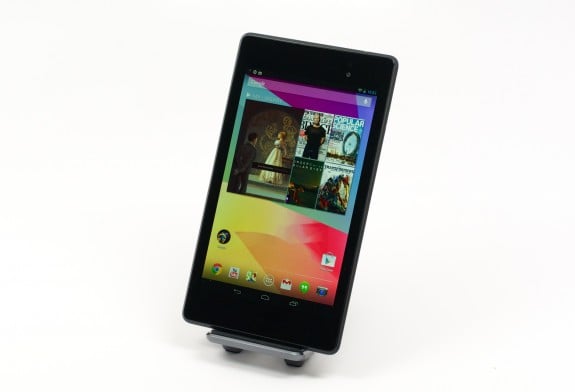 Those who don't want to wait will likely be able to download the software directly from Google and install manually but for average Android users, it's going to be safer to wait for the Over-the-Air update to arrive.
Major Installation Issues
Last month's release of iOS 7 saw ton of installation issues hit iPhone, iPad and iPod touch owners. Apple's servers were slammed with requests which in turn left many waiting for hours and hours before the software could properly download and install. Don't expect the same thing to happen with Google's Android 4.4 KitKat update.
Apple's iOS updates roll out to all of its compatible devices on the same day. That means millions and millions of iPhone, iPad and iPod touch owners were trying to install it at the same time. In the case of the Android 4.4 KitKat update, Google will have to deal with far fewer requests as the update will likely only arrive for Nexus devices at the very beginning.
We should see some minor issues crop up for owners, but nothing as chaotic as the iOS 7 installation process. In order to avoid issues, we suggest updating the device to the most current piece of Android software.
Day One Release For Non-Nexus Devices
Those hoping for a wider roll out, beyond Nexus devices, are likely in for a rude awakening. Nexus devices are always in the lead when it comes to software update timing and we don't expect anything to change here. Google's Nexus branded devices will likely be the first to Android 4.4 KitKat with devices from manufacturers like HTC and Samsung lagging behind.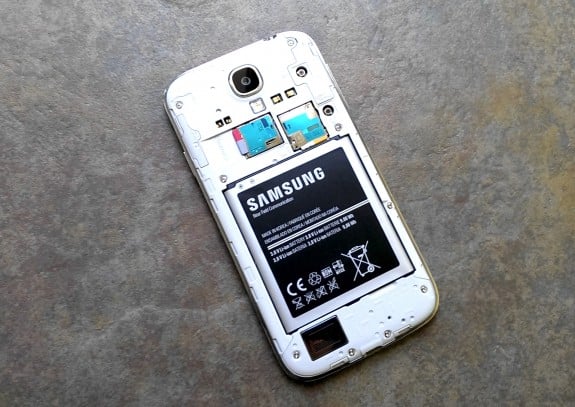 We fully expect the Nexus Android 4.4 KitKat roll out to complete, something that should take a week or two, before we see any updates for non-Nexus devices arrive. Day one is always focused on Google's Nexus products, products that are becoming increasingly popular with average smartphone users, not just developers and Android fans.

This article may contain affiliate links. Click here for more details.