Android 4.4 KitKat Update Roll Out Nears
The Android 4.4 KitKat update roll out is near as a noted insider claims that one early update is almost finished, a sign that a massive roll out for Google's new Android software is closer than ever.
In September, Google announced that it would be rolling out an Android 4.4 KitKat update sometime in the future. It was light on the details and failed to deliver any specifics on the upgrade. In late October, the company finally spilled the beans, revealing the Android 4.4 KitKat update to be an incremental, but important, update to owners of its Nexus devices and beyond.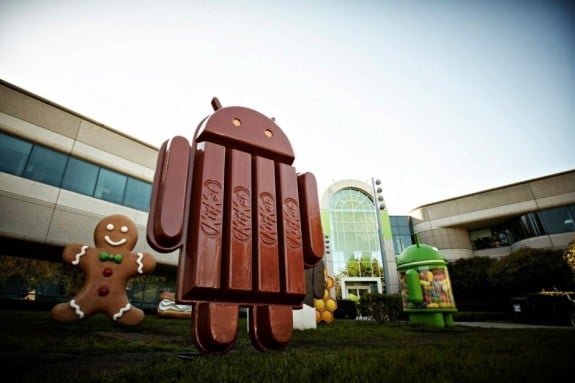 While Google detailed the features of Android 4.4 KitKat and even deployed it on the Nexus 5, the company stated that roll outs for other devices would be coming in the near future. Nexus 4, Nexus 7 and Nexus 10 owners were promised upgrades soon though Google did not reveal a specific roll out date. We did, however, see a timeline revealed thanks to HTC.
HTC quickly announced that its HTC One Google Edition would get Android 4.4 KitKat within 15 days of its unveiling. That means that it should get the software sometime this week. And while HTC hasn't announced anything just yet, it's looking like a roll out is a close as ever as LLabTooFer, a noted HTC insider, claims that the software is almost finished.
He says that the update for the Google Edition, specifically, is nearly done while the HTC One with Sense is currently in the early stages of testing, something that isn't surprising given that HTC promised the update for the Developer Edition within 30 days and for the regular HTC One within 90 days of the Android 4.4 KitKat announcement.
@breinholst Google Edition is almost finished, sense version under early test.

— LlabTooFeR (@LlabTooFeR) November 11, 2013
So while he is unable to produce a specific date for the HTC One Google Edition roll out, it looks like HTC is on track for a release sometime in the near future. This should also mean that Google is as well. We expect the Nexus 4, Nexus 7 and Nexus 10 to see their upgrades from Google around the same time, if not before it, so this week is looking solid for an Android 4.4 roll out.
The deployments should arrive in waves, meaning, not everyone will see the software emerge on the first day of availability. Often, Google will take a week or more before finishing the roll out across devices, across the globe. Those who are interested in skipping the OTA roll out should be able to install the software manually once it arrives.
Rumors suggest that an Android 4.4.1 KitKat update could be incoming though Google hasn't announced a new version of Android 4.4.

This article may contain affiliate links. Click here for more details.