Android 4.4 KitKat Update: Two More Updates Confirmed
While Google's Android 4.4 KitKat update still hasn't been officially revealed, Android users have been hearing all sorts of chatter about which devices it might and might not be headed to. Today, a new leak confirms two new Android 4.4 KitKat updates for two Samsung smartphones, the Samsung Galaxy S4 and the Samsung Galaxy Mega.
In early September, Google announced the Android 4.4 KitKat update, an update that will be coming to replace the company's Android Jelly Bean software that has been pushing out to owners in the forms of Android 4.2 and Android 4.3. The company did not attach any features to the update nor did it offer a release date for Android 4.4 KitKat, only saying that it would be partnering with Nestle and that the software would be out sometime in the future.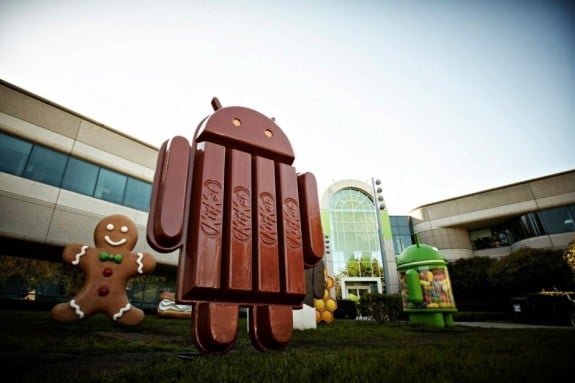 Rumors suggest an arrival in the latter half of October alongside a Nexus 5 and a Nexus 10 from Asus. And while we're still likely a few weeks away from hearing about Android 4.4 KitKat, we are hearing information in regard to the devices that may be getting the software.
Already, we've seen Pantech confirm the software for the Vega Iron. We also heard that the Galaxy S3, Galaxy Note 2 and HTC One will be getting Android 4.4 KitKat at some point down the road. Now, two more devices can be added to the list as a new document leaked by SamMobile confirms two more Android 4.4 updates for arrival.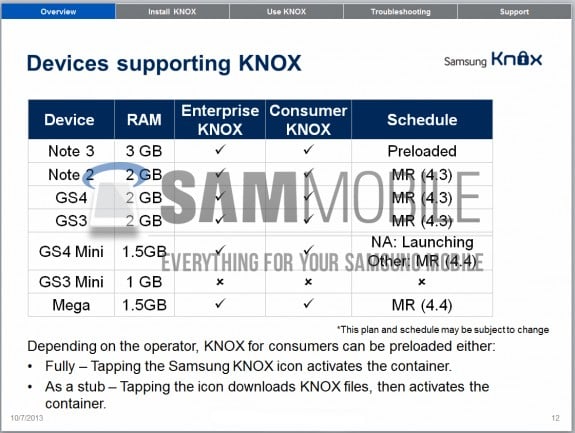 The internal Samsung KNOX document confirms Android 4.4 KitKat updates for the Samsung Galaxy S4 Mini, Samsung's smaller Galaxy S4, and the Samsung Galaxy Mega (5.8, 6.3), a device that joined the Galaxy S4 and the Galaxy Note on shelves this year. The document claims that Samsung Knox will be coming to those two devices once Android 4.4 KitKat arrives at an unconfirmed date.
The document also confirms Android 4.3 Jelly Bean updates for the Samsung Galaxy S4, Galaxy S3 and Galaxy Note 2. All three of those updates are expected later on this year with the Galaxy S4 update expected to arrive sometime this month.
As for Android 4.4 KitKat, it's likely going to be announced in the next few weeks and thanks to rumors, it looks like it's going to be an incremental update with an assortment of tweaks, changes and features.

As an Amazon Associate I earn from qualifying purchases.