Android 5.0.2 Lollipop Problems Frustrating Nexus Users
Google rolled out its Android 5.0.2 Lollipop update to fix Nexus Lollipop problems. And while it did fix some of the bigger issues, Android 5.0.2 Lollipop problems continue to frustrate Nexus users.
At the tail end of last year, Google finally rolled out its Android L update, an update now known as Android 5.0 Lollipop. Android 5.0 Lollipop delivered some massive changes to the Android operating system including the company's new Material Design. It's arguably the biggest Android update Google's ever released and owners of Google's Nexus smartphones and tablets eagerly downloaded the software when it arrived.
In addition to new features, Android 5.0 Lollipop brought a number of problems to Nexus users. Owners of devices like the Nexus 5, Nexus 7, and Nexus 4 complained about a series of bugs and problems right off the bat and those problems continue to this day despite Google's best efforts to enhance the operating system.
Since Android 5.0's arrival back in November, Google's rolled out two new Lollipop updates. An Android 5.0.1 Lollipop update that arrived for Nexus smartphone and tablet users and an Android 5.0.2 Lollipop update that rolled out to select Nexus tablets including the Nexus 7 2013, Nexus 7 2012 and the Nexus 10.
While our experiences on Android 5.0.2 Lollipop have been good for the most part, we've started to see a pickup in complaints about Google's brand new firmware. Google's Nexus forums and popular social media sites are filled with complaints about Android 5.0.2 Lollipop problems ranging from poor performance to issues with battery life and so on.
Nexus 7 users in particular continue to outline many of the issues plaguing their device and we've seen a number of issues pop up over the last week or so. Many complaints come from Nexus 7 2012 users who claim that Android 5.0.2 Lollipop wrecked their device. Some users even claim that the update has lead to a near unusable experience on the tablet.
@Android_Beat Lollipop 5.0.2 kills the Nexus 7 and makes it unusable. I wouldn't suggest to your followers that they install if I were you!

— Andy Wilson (@mrandywilson) January 29, 2015
.@Android Lollipop 5.0.2 has frigging killed my beloved Nexus 7…rendered it virtually unuseable. All fixes have been merely temporary

— Sanda Blue (@SandaBlue) January 29, 2015
"Upgrading" my Nexus 7 to Android 5.0.2 has led to near-unusable performance. May as well root this thing. — Kyle Maxwell ☕ (@kylemaxwell) January 21, 2015
@kylemaxwell I had the same experience. Aweful! — timmedin (@timmedin) January 21, 2015
Google's Nexus Help Forums outline some of these Android 5.0.2 problems in more detail. Nexus users are complaining about an issue that keeps the device stuck in portrait mode. This is a problem that we've heard about numerous times in the past and it's one that appears to still be afflicting some owners of Nexus tablets.
Nexus 7 users are complaining about slow performance and abnormal lag, one user says that Android 5.0.2 destroyed the Nexus 7 2012, and another Nexus 7 user claims that Android 5.0.2 bricked the tablet. The complaints don't stop there. There are complaints about core Google apps running poorly after the move to Android 5.0.2. Issues with ghosting and other problems with the screen. Various issues with Wi-Fi and problems with key apps like Kindle. The list goes on.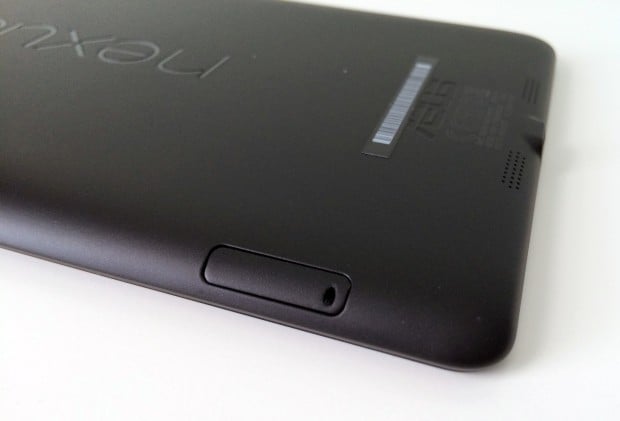 Unfortunately, it's not clear when Google will fix lingering Android 5.0 Lollipop issues. Rumors have pointed to the arrival of Android 5.1 sometime in the early part of the year though that rumor popped up several weeks ago and we've seen nothing emerge since then. It's clear that Google has another update of some kind in the pipeline though it's not clear if that update is Android 5.0.3 Lollipop, Android 5.1 or something else entirely.
For now, Nexus users must depend on third-party fixes, and each other, to solve these Android 5.0.2 Lollipop problems. Gotta Be Mobile recently put together a list of fixes for common Android 5.0.2 Lollipop problems though it's clear that those fixes do not encompass all of the issues plaguing Nexus 7 and Nexus 10 users on Google's latest update.
There are several threads on Google's Nexus Help forum that propose a number of potential fixes for some of these problems but some Nexus users say that even these solutions haven't worked.
@SandaBlue Yep, will do, but no luck so far and I've been trying for over a week to get a response from Google. Will keep trying!

— Andy Wilson (@mrandywilson) January 29, 2015
Until then, Android 5.0.2 Lollipop is going to remain a source of frustration for many Nexus users, some of whom are pleading with Google to release a brand new update to alleviate some of these bigger issues.

As an Amazon Associate I earn from qualifying purchases.