Android 5.0.2 Review: 9 Tips for Nexus Users
Google's new Android 5.0.2 Lollipop update is rolling out to Nexus 7 users in finally rolling out in full force. With the roll out expanding by the day, we want to review what we know about the Nexus 7 Android 5.0.2 Lollipop update and offer some useful tips for owners of Google's aging former flagship.
In November, Google rolled out the Android 5.0 Lollipop operating system it introduced back at Google I/O in June. As expected, the Android 5.0 Lollipop update delivered a number of new features, tweaks and enhancements to owners of Google's Nexus devices including the company's all new Material Design. Android 5.0 is Google's biggest Android update in years and an update that's been installed by countless Nexus smartphone and tablet owners.
In the weeks after the initial Nexus Android 5.0 Lollipop release, we started to hear more about Google's new update. And while a lot of the chatter amongst Nexus users was good, we also heard about some of the Android 5.0 Lollipop problems affecting various Nexus users. Some of these issues were isolated, some of them were widespread.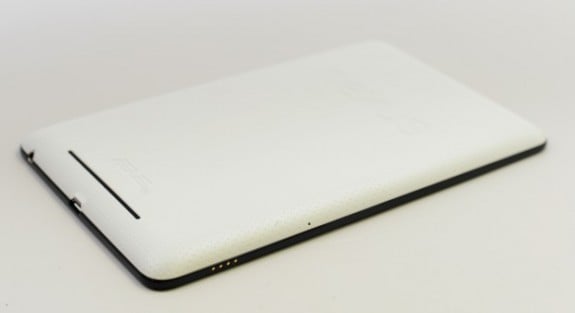 As the list of Android 5.0 Lollipop problems grew, so did the pressure for Google to release an Android 5.0.1 Lollipop bug fix update to alleviate some of these initial problems. Earlier this month, Google pushed out an Android 5.0.1 update to address these problems though the update was limited to select Nexus devices including the Nexus 7 2013, Nexus 10, Nexus 9, Nexus 4, Nexus 5, and Nexus 6. The Nexus 7 2012 did not get the update and now we know why.
Google's rolling out a Nexus 7 Android 5.0.2 Lollipop bug fix update that tackles some of the problems plaguing Google's first Nexus 7. The update is limited to the Wi-Fi only model though it's expected to expand in the days ahead after Google is able to get around the strenuous testing process.
With the Android 5.0.2 Lollipop update spreading to new users, we want to take it as an opportunity to review what we know about the Android 5.0.2 Lollipop update (and Android updates in general) and offer some tips to owners of the Nexus 7 2012. These tips should help those thinking about making the jump up to Android 5.0.2 and they should also help those still on Android 4.4 KitKat.
Prep Your Nexus 7
There are some steps that you're going to want to take ahead of your Android 5.0.2 update, especially if you're going to be moving to Android 5.0 Lollipop for the first time. Yes, there are still some Nexus 7 2012 users on Android 4.4 KitKat. We know several of them personally.
We've outlined some of the steps that we think Nexus 7 2012 users, both novice users and veteran users, should take ahead of their roll out. These steps include little steps like keeping the device charged and larger steps like ensuring that your files are backed up properly. While we never anticipate major installation issues, there's always a chance for things to go wrong.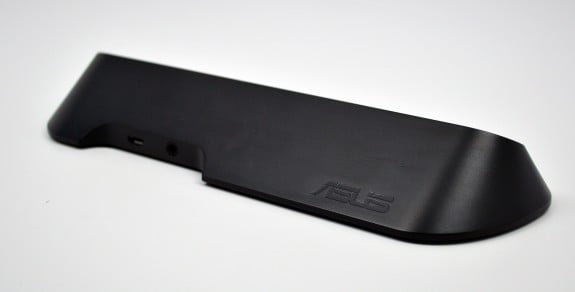 If you prep your Nexus 7 tablet, you're going to head into the Android 5.0.2 update process with confidence and you'll most likely emerge from the installation process without any major damage. It's better to be safe than sorry.
Research Potential Bugs & Performance
While we've taken several general looks at the Android 5.0.2 Lollipop update, we haven't posted any detailed reviews just yet. So, for the moment, you're going to need to rely on other Nexus users for feedback on Android 5.0.2's performance.
We've heard from one Nexus 7 2012 user who says that Android 5.0.2 made the tablet "snappy" and "usable" once again. We're also starting to see other feedback pop up on Google's Nexus Help forums.
Looking into bugs and performance might seem like overkill given how small Android 5.0.2 is but as we've noted many times, small incremental updates have the potential to have a huge impact on your tablet. For better or for worse. Familiarize yourself with the current problems, gather as much feedback as you possibly can, and then decide if you want to make the jump to Google's latest update.
Do Not Sideload If You Haven't Done It Before
Over the weekend, we saw  the Android 5.0.2 Lollipop file emerge out of Google's servers. These files allow users to install the update early through the adb sideload technique. It's an extremely tempting proposition because Google's OTAs typically take a week or more to roll out but many of you are going to want to skip out on this process.
Simply put, sideloading is not for everyone and there's a good chance that it's going to cause more harm than good. Sideloading can cause problems, especially for those of you that are trying it out for the first time. If you are unfamiliar with sideloading, we recommend passing on it this time around and doing some research on the subject in the weeks between the Android 5.0.2 Lollipop release and whatever is next. That way, you can go into the next roll out with confidence.
Do Not Use This "Trick"
If you're growing impatient and you're looking to get the Android 5.0.2 update now, do not use the Google Framework Services "trick". We repeat, do not use the Google Framework Services "trick" that other sites and other Nexus users will almost certainly recommend to you as an option.
It's not a trick and it can harm your Nexus 7 2012's performance. In fact, the problem's gotten so bad that Google itself warns against using this method when trying to update.
Google Services Framework (GSF) streamlines how Android apps work with data.

Since Google Services Framework deals in the authenticating, handling, and passing of app data, it's possible that the clearing of this framework can negatively impact your experience. The following are a few examples:

Account authentication. You may receive Account action required notifications prompting you to re-enter your username and password multiple times.
Google Cloud Messaging (GCM) and apps. GCM is the infrastructure that powers notifications for Google apps and other third-party apps that have chosen to use Google's infrastructure. If GSF data is deleted, messages for apps that use GCM may stop being delivered to your device.
Random misbehavior. Some Google apps and third-party apps could randomly misbehave.

If you cleared your Google Services Framework data and are concerned that this is affecting your Android device, you can reset your device to factory settings. Note that performing a factory reset permanently deletes all data on your phone or tablet.
We've seen these problems on the Nexus 7 firsthand. They're very real and they have a real potential to foul up the entire experience on your aging tablet. Do not try and force the update this way.
Be Patient (OTA)
Remain patient. Google's Android 5.0.2 OTA process won't happen overnight. Instead, the company's roll out will almost certainly stretch for a week or more as Google works to ensure a smooth delivery to Nexus 7 2012 users around the world. Go ahead and check for an update a couple times a day but any more than that is going to be overkill. When the update is ready, it will show up in your notifications.
Do Not Install While Traveling
As a reminder, do not install the Android 5.0.2 Lollipop update while traveling, or better yet, while you're out for New Years in a couple of days. The last thing you want to do is install an Android update away from home base. There's always a chance something will go wrong during the installation process and you want to be in a solid environment.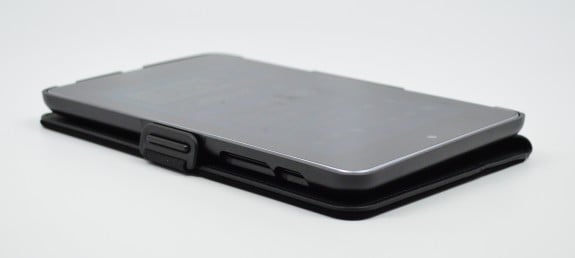 Install the Android 5.0.2 update when you're at home base so that you have easy access to all of your log in information and all of your essential files. It will be tempting to install the update if and when it pops up on-the-go but the last thing that you want is to stumble into a problem while you're out and about. Avoid the temptation.
If You're Having Android 5.0 Problems, Make the Move
If you are having a ton of Android 5.0 Lollipop problems on your Nexus 7 and you cannot find a permanent fix, you might want to just take the plunge with Android 5.0.2. It comes with bug fixes and there's always a chance that it will fix issues that aren't listed on the update's change log. Software updates have a habit of doing this.
We've spent some time with Google's Android 5.0.2 update for Nexus 7 and we can say, with confidence, that it's a more stable than the company's original Android 5.0 Lollipop update. So if you're having incurable issues with Android 5.0 on board, you'll want to heavily consider installing Android 5.0.2 and its list of bug fixes right now.
Take a Look at These Fixes
In your research, you'll likely run into some potential bug fixes for these initial Android 5.0.2 problems. These will be handy in case you yourself run into Android 5.0.2 issues after installing the update.
To help get you started, we've also put together an extremely handy list of common Android 5.0 problems and fixes for those problems. These are not fool-proof fixes but they will be a great starting point for those of you who are either worried about Android 5.0.2 problems and those that do run into issues once the software is on board.
You Don't Need to Install Android 5.0.2 Right Now
While the Android 5.0.2 Lollipop update is an extremely tempting upgrade, remember, you do not need to install the update right now. In fact, some of you probably shouldn't install the Android 5.0.2 Lollipop when it first arrives.
We've put together number of reasons why you might want to think about skipping the Android 5.0.2 Lollipop update on the day that it arrives for your Nexus 7. Take a look at those and remain calm, collected, and patience. Android 5.0.2 Lollipop is a small update but you'll want to be sure about it before putting it on board. Who knows, it could be the last update for Google's Nexus 7 2012.