Android 5.0 Lollipop Release Date Breakdown (October)
Google's new Android 5.0 Lollipop update release is now confirmed for a number of Nexus devices including the Nexus 4 and Nexus 5 but Nexus users won't be the only ones getting Google's brand new update. We've seen Android 5.0 Lollipop update details emerge for companies like Samsung, HTC, Sony, and Motorola and here, we breakdown what we know about the Android 5.0 Lollipop release date.
Android L was first announced as Android 4.4 KitKat's successor back in June during the company's annual Google I/O developer event. At the event, Google did not confirm an Android L release date or a name though it did outline many of its features and push out a pre-release version to Nexus 7 2013 and Nexus 5 users. In the weeks after that release, we've seen features teased and release dates rumored and today, Google finally spilled the beans on Android L with a detailed announcement.
https://www.youtube.com/watch?feature=player_embedded&v=TRmgMe2STL0
Google's Android L update, as expected, is called Android 5.0 Lollipop. The update will be accompanied by two new Nexus devices including a Nexus 9 from HTC and a Nexus 6 from Motorola. Both devices will help usher in a new era for Google and its Android operating system. Problem is, Google still hasn't confirmed any specific Android 5.0 Lollipop release date details for Nexus users. And while we've seen other companies confirm Android 5.0 Lollipop updates for their top devices, we're still not sure when those updates will be touching down.
With Android 5.0 Lollipop update details swirling and Android devices users all over the world looking for information, we want to take a deep dive into what we know about the Android 5.0 Lollipop update release date for key Android manufacturers including Samsung, the world's leading Android manufacturer and maker of the Galaxy S and Galaxy Note.
This initial breakdown will preview the devices that are confirmed to be getting Android 5.0 Lollipop update, the devices that could get the update, and what we've heard about timing.
Nexus
For months, we've known that the Android 5.0 Lollipop release would be touching down for the Nexus 5 and the Nexus 7 2013. Those devices were part of Google's early Android L release program that allowed users to trial the update ahead of its public release. In the weeks after that release, we saw Android 5.0 Lollipop rumors fly around. Google put those rumors to rest today.
Today, Google announced plans to release Nexus 4, Nexus 5, Nexus 10, and Nexus 7 Android 5.0 Lollipop updates down the road. There was some initial confusion regarding the Nexus 4's Android 5.0 Lollipop release though the company says that its absence in the initial announcement was a mistake and that the update is, in fact, coming to owners in the future.
Problem is, we don't know when the Nexus Android 5.0 update release date is. Google says that Android 5.0 will be released for Nexus devices in the "coming weeks" without any sort of elaboration. With a Nexus 9 and Nexus 6 release set for November, it's possible that we could see Google push these updates out next month.
Typically new Android updates push out around the time that Google release new Android hardware. Last year, for example, Google pushed out Android 4.3 Jelly Bean in close proximity to the Nexus 7's arrival. We also saw Android 4.4 KitKat push shortly after the Nexus 5 release. While this doesn't confirm an Android 5.0 Lollipop release for November, it certainly leaves it open as a possibility.
Now, Google's release pattern is a little unpredictable. Sometimes, it releases updates all at once. Sometimes, it staggers its release. It hasn't said what it will do here with the Nexus Android 5.0 Lollipop release and there's a good chance that it won't. Google typically doesn't talk about release dates in advance so there's a chance Nexus users will be flying blind into November.
HTC
Months ago, HTC confirmed two upcoming Android 5.0 Lollipop updates for the HTC One M7 and HTC One M8, the company's two flagships. The announcements and releases didn't come as too much of a surprise given HTC's policy of keeping customers in the loop and given that it keeps devices updated for two years.
HTC is excited about the new features in the Android L release and we can't wait to share them with you. We are committed to updating our flagship HTC One family as fast as possible as part of our HTC Advantage program. We will begin rolling out updates to the HTC One (M8) and HTC One (M7) worldwide within 90 days of receiving final software from Google, followed shortly thereafter by other One family members and select devices. HTC Advantage protects your smartphone investment, ensuring you have the best smartphone experience long after purchase.
The company has also confirmed Android 5.0 Lollipop updates for the HTC One mini and the HTC One mini 2. It has not announced release dates for either of these devices but it's safe to assume that they will be behind the HTC One M7 and HTC One M8.
Noted HTC insider LlabTooFeR says that the HTC One E8 will be getting the update at some point in the future and he also believes that a number of other devices are, at the very least, up for consideration.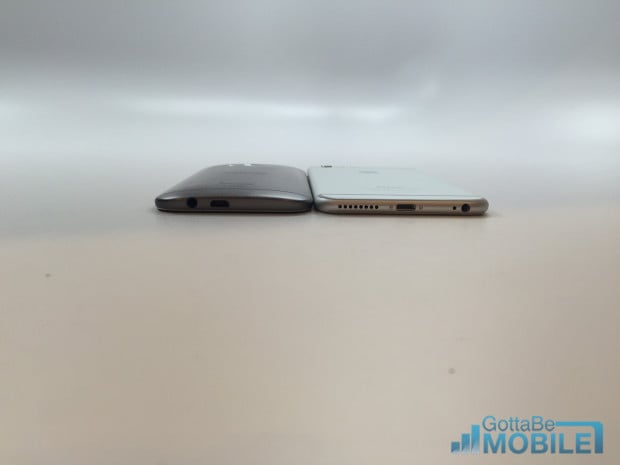 He thinks that most of HTC's devices from 2013 and 2014, if not all, should get the bump up to Android 5.0 Lollipop. A long list of devices are under consideration and we should see new details leak out in the weeks ahead as HTC starts testing the update across many of its smartphones. Nothing is guaranteed at this point but it looks like HTC could have a massive Android 5.0 Lollipop roll out up its sleeve.
LG
While we assume that the LG G3, this year's LG flagship smartphone, will get Android 5.0, that's not confirmed. What is all but confirmed though is an LG G2 Android 5.0 update.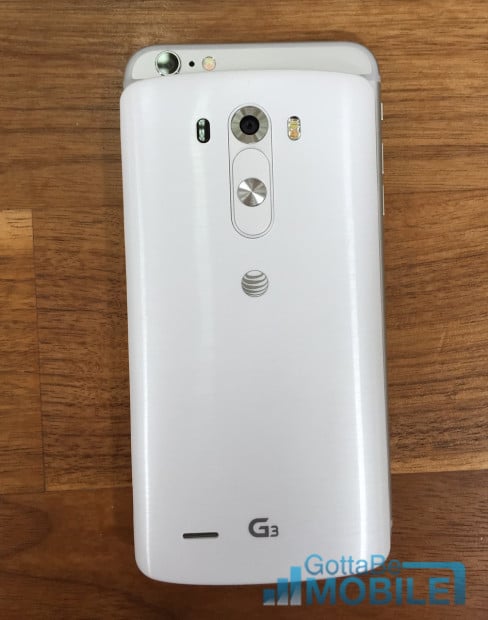 According to TuttoAndroid, who had a Google Hangout with one of the head LG product managers in Italy, the LG G2 will receive Android L in 2015. That's all the information that we would offer and that's all we've heard about LG's plans to this point. The LG G2 and the LG G3 should be considered locks for the Android 5.0 update, others not so much.
LG is extremely uncommunicative and unpredictable when it comes to Android updates so LG users will want to remain patient as we move further away from today's launch date.
Motorola
Like HTC, Motorola tends to be very forthcoming with Android update information. Several weeks ago, the company confirmed an Android 5.0 release for last year's Moto X and today, the company confirmed a number of other Android 5.0 Lollipop updates as well. Like you had any doubt that Motorola would come through with a ton of upgrades.
Once Android 5.0 L is officially released, we intend to bring this latest upgrade to many of our other Motorola devices, as well. This includes Moto X (1st and 2nd Gen), Moto G (1st and 2nd Gen), Moto G with 4G LTE, Moto E, Droid Ultra, Droid Maxx and Droid Mini. We're still working out the details on timing and the upgrade depends on our partners' support so stay tuned to our software upgrades page for the latest and greatest.
That's big news for Droid users and Moto users though release date details remain unclear. Motorola typically is among the first to deliver Android updates and it could be that its updates arrive later this year, after the Nexus roll out.
After all, Motorola's Moto X got Android 4.4 KitKat just a few days after Nexus devices did.
Samsung
Samsung still hasn't confirmed its Android 5.0 Lollipop plans and we're not expecting it to detail anything until it's confident about release dates. That's how Samsung Android updates typically go. That said, we do have a read on two Android L updates that could roll out before the end of the year.
We expect Samsung's Android L update to look a whole lot like the Galaxy S5 Android L update that SamMobile leaked a few weeks back. The update is buggy and in its early stages but we expect the current version to serve as the update's foundation. We also expect the company to push out the Galaxy S5 Android 5.0 update sometime in the next few months.
A rumor from SamMobile puts Samsung's first Android 5.0 updates in November or December. This is the first and only bit of information that we've heard about release dates. The timing, if true, would be faster than Samsung's Android 4.4 KitKat push which took place in January after Android 4.4 KitKat's release in November of 2013.
The first Android 5.0 updates are expected to hit the Galaxy S5 and Galaxy Note 4 though we imagine that Samsung will push updates to a number of other devices as well.
Sony
Finally, Sony. Sony, maker of Xperia devices, typically falls in with the rest of the pack in terms of announcements and releases and unsurprisingly, the company is hot out of the gates with a ton of details.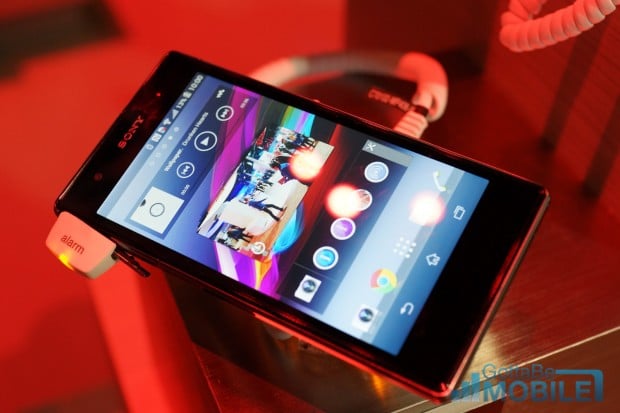 Sony today confirmed a ton of new information including devices that will be getting the Android 5.0 upgrade and upcoming release timing for some Xperia devices.
Xperia Z, Xperia ZL, Xperia ZR, Xperia Tablet Z, Xperia Z1, Xperia Z1S, Xperia Z Ultra, Xperia Z1 Compact, Xperia Z2, Xperia Z2 Tablet, Xperia Z3, Xperia Z3v, Xperia Z3 Compact and Xperia Z3 Tablet Compact. Sony Z Ultra Google Play edition devices will all be getting the Android 5.0 Lollipop update at some point down the road.
Sony's Xperia Z3 and Xperia Z2 series will get the update starting in 2015 with other devices following suit. This is huge for Xperia Z users and it's a big commitment on Sony's part. Let's see if it can follow through.