Android 5.0 Lollipop Release Inches Closer
It has been a busy month for Google with the announcement and launch of the new Nexus 6, Nexus 9, Nexus Player, and the all-new completely redesigned Android 5.0 Lollipop update. And while the devices are only available for pre-order, shipping early next month, the Android 5.0 release date is quickly approaching.
While a new Nexus smartphone and tablet from Google are important and exciting, the release of the next version of Android will be even more important moving forward for the millions of Android users and all manufacturers, not to mention the Nexus 4, Nexus 5, Nexus 7 and Nexus 10 devices.
Read: Android 5.0 Lollipop Update Release Confirmed
The Nexus 9 is the first device that will be powered by Android 5.0 Lollipop, which hits store shelves on November 3rd, but it's highly likely Google will begin updates to all its Nexus devices the same day, making November 3rd the official Android 5.0 release date. That's yet to be confirmed, but Google's inched closer to the release this week after hitting a few milestones.
This week Google highlighted a few of the new security features inside Android 5.0 Lollipop, and updated a slew of their own apps to be completely ready for Android 5.0 to be released. The new design approach in Android Lollipop is called Material Design, and we've seen countless Google apps updated with the new look and feel over the past few weeks.
Those include the Google Play Store, Google Music, Hangouts, Newsstand, and countless other apps. Developers have also been busy creating and modifying apps to support the new design language. However, with the Nexus 9 and Android 5.0 update coming soon, Google has a few more things to do before the update can officially start rolling out for smartphone and tablet owners.
Last week the Google Play Music app received an overhaul with the new Android 5.0 look and feel, material design, and today Google's announced two more are joining that list. Google Wallet and the Google Docs suite have all received major design changes, and are available now in the Google Play Store.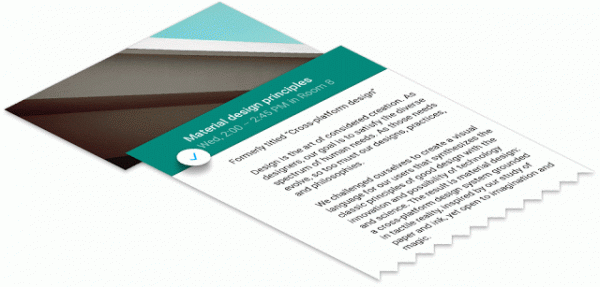 Today the Nexus 6 went up for pre-order, after months of rumors and a few weeks of waiting, and it is expected to start shipping to buyers around November 21st, according to Google. This means that all of Google's apps need to be ready to go and on board the Android 5.0 Lollipop and Material design train.
Over the past two weeks Google has updated multiple key apps with support for Android 5.0 Lollipop, including Google Chrome again this afternoon. This is a sign that the company is fully prepared to push out Android 5.0 to multiple devices, we're just still not sure when that will actually happen. Then, this week Google debuted a Material Design Checklist for developers to better prepare their apps for the impending release of Android 5.0.
All this means that Google is finally ready to update its devices to Android 5.0, and send out the software code to manufacturers to start tweaking as well. Once this happens, Samsung, Motorola, LG, HTC and others have all promised updates for most of their key devices before the end of 2014, or within 90 days. We're just waiting on Google to officially release Android 5.0 Lollipop.
Read: Android 5.0 Lollipop Release Arrives Early for Some
According to Android Police, the Nexus 7 (both models) and the Nexus 10 tablets will be the first devices to receive the update to Android 5.0 Lollipop. Their sources claim this will kick off on November 3rd, making that the official release date. Sources suggest the smartphone parts still need some tweaking, so Nexus 4 and Nexus 5 users have a few more weeks to wait.
That being said, it looks like Android 5.0 Lollipop is coming along nicely, as are all of Google's key Android apps, and everything could be released around November 3rd. We'll update once Google makes it official, or updates start rolling out to select devices.

This article may contain affiliate links. Click here for more details.