Android 5.0 on Nexus 5: First Impressions and Performance
Earlier this week Google announced and fully revealed the new Android 5.0 Lollipop software update for Android to replace the aging Android 4.4 KitKat which debuted in November of 2013. The first device to run Google's new OS is the Nexus 9 which will be released on November 3rd, but today a developer preview of the final Android 5.0 Lollipop release was made available to select few.
Those with the Nexus 5 or 2013 WiFi Nexus 7 and are willing to flash some software, are able to get the latest Android 5.0 Lollipop Developer Preview today. Naturally we've flashed the latest Android 5.0 Lollipop update to our own Nexus 5, and have a lot to say about it.
Read: Nexus 5 vs Nexus 6: What Buyers Need to Know
Google first revealed a small sample of Android L back in June at its annual developer event, and we got some hands-on time with that release too, but today is nearly the final version of Android that will hit multiple devices in early November. Over the past few hours we've spent some time with the final Android 5.0 Lollipop update for the first time, and have a few thoughts regarding our initial impressions, and device performance on the Nexus 5.
We've only been enjoying the latest Android 5.0 release for a few hours since Google released the system images for developers this morning, but with more than half a day of usage, we already have found plenty to love about Android 5.0 Lollipop.
Before we start talking about some of the features, new functions, look and feel and more you'll want to start by checking out the Android 5.0 Lollipop announcement post, as we go over most of the new features there.
Read: How to Install Android 5.0 Lollipop Right Now
Installing Android 5.0 Lollipop
First up was the installation, which was simple and only took a few minutes. For the millions of Android users getting Android 5.0 Lollipop will come by the way of a software update delivered by your carrier and manufacturer of choice. Whether that be Samsung, HTC, Motorola, LG, or even Google.
However, for me I simply flashed the stock Android 5.0 Lollipop system image and completely wiped out my Nexus 5. Users won't have to do this, but we chose to do so for a clean slate, and because that's the only thing available for now. Official Android 5.0 updates aren't rolling out until later this month or early November. More details on installing it on your Nexus 5 or 7 now can be found from the link above.
Android 5.0 Performance
Before we highlight some of the features we've been enjoying, we want to talk about performance. Android 5.0 Lollipop is buttery smooth, even with all the new animations and effects you'll notice. Everything has been slightly tweaked, but with Android 4.4 KitKat the software was optimized to run on the most low-end smartphones around.
This means things are even better with Android 5.0 Lollipop. Running on a powerful quad-core processor on my Nexus 5 is just amazingly fast, fluid, and smooth. From opening apps, thumbing through my gallery, or changing settings, everything is pretty smooth. We have no complaints thus far. After the first boot things needed a moment to settle after doing a complete restore from my Galaxy S5, but overall this just flies.
Being able to access notifications right from the lockscreen in a neat and simple card style layout is nice, and working with them from the notification pulldown bar has been great too. Overall it's really hard to explain until you try it, but it's just so smooth and fluid.
Everything is noticeable as you touch it. A big part of Android 5.0 is visual feedback. There's animations as you open apps or swipe through cards and notifications, and tapping any of the buttons anywhere you get a visual response. Not just a popup, but a slow animating circle goes outward. You know you've tapped something, it's easy to recognize, and long-taps will show these animations even more.
For a neat little trick, long press any notification in the notification pulldown bar. you'll get a beautiful animation and the notification changes to show the app it came from, and will even give you quick access to that apps settings. Meaning you can interact with notifications, head directly into the app, or change settings all from one place without ever heading to system settings. It's a nice touch.
Tap & Go Restore
In previous versions of Android you could sort of backup and restore information from previous devices, all handled through your Google account. With Android 5.0 one tap (via NFC) from an old device will instantly restore EVERYTHING from that device to your new Android 5.0 smartphone or tablet. We did it from the Galaxy S5 to the Nexus 5, and it worked flawlessly and was so easy users will be amazed. We'll have a full video and more details on that this weekend.
Alternatively during setup you can choose to restore from a current device with Tap & Go, or select one of many devices (if you have more than one) in the next screen. Rather than just restoring everything, Google now lets you choose. Then of course you can start fresh and enter email information and download new apps all manually if you'd like. However, the Tap & Go restore was wonderful, and probably the best thing I've seen yet.
Multitasking
Multi-tasking has been overhauled, and the recent apps menu looks completely different with large and easy to see cards. Going from one app to the other only takes a moment, and as expected, there's a neat new animation as you go from Gmail to YouTube, or from your messenger apps to Facebook, and more.
One thing we noticed is the Google Search Bar is now in the multitasking menu. Basically it's everywhere, persistent across nearly all screens, and the hands-free "Ok Google" voice command works nearly everywhere now.
Recently opened apps are in a neat stack of cards and can easily be opened, or you can slide them away to close that app and kill whatever you were doing. It's nothing new, but just looks different. All these animations look nice, and are extremely fluid. We noticed after a reboot the recent apps were saved, which is odd, but makes it so you won't lose everything if you happen to reboot your phone real quick. Not sure the point of that, but it should come in handy for many users.
Notification Bar
Notifications and the notification bar is completely different. It's now a greenish color, centered, and one drag brings up useful information info like the time, date, connectivity, and your notifications. Pull down again though, and a neat turning while sliding at the same time animation beautifully and smoothly shows you even more.
This is the full pulldown list where you'll get quick brightness toggles, quick settings, and access to the settings menu, as well as your user profile. Speaking of which, phones now have multiple users accounts. Guest or kids mode can be accessed from this second pulldown menu.
We mentioned the long press of notifications above, which brings a neat animation and more details about each individual notification, but there's also one more thing you'll all be happy to hear about. The return of the "clear all" button. One tap clears all notifications. This was missing in the Android L preview, and we're glad to have it back. I had about 25 sports notifications I had to clear one at a time, but now that won't be a problem. It's the 3 off-centered lines on the bottom right of the notification bar photo above.
Notifications can be interacted with from the lockscreen, expandable like always, and slide away with ease if you'd like to ignore one. Speaking of ignore, Android 5.0 has a new "do not disturb" mode where you can silence notifications. To make it even better, you can shut off notifications completely, or customize them so only important ones (likes friends or family) come through. This is a completely customizable aspect of notifications we've wanted for a long time, and is now finally here.
Not only that, but you can have all notifications come through, but not interrupt what you're doing on the screen. They'll just be in the pulldown bar, but not popup and distract you from viewing an email. This is all changeable in settings.
The app tray no longer takes up the entire display when opened, and has a white background, and everything is very easy to see and use. Long press will let you slide to uninstall an app, or add it to a home screen should you like.
The dots on bottom still show how many pages of apps are available, and I have five, meaning I have way too many apps installed on this smartphone. The automatic Tap & Go restore took a good 25 minutes to download app my apps, games, game saves and more. It did however, do it all automatically and I didn't have to do a single thing but wait. Thanks Google!
Google Now
Google Now is still present and one of my favorite features on Android to date. It's a swipe to the left where you'll get weather alerts, stock info, email details on items shipping, flight confirmations and much more. I also have sports setup in Google Now. So I know BYU is about to Play Reno Nevada on Saturday, and my Packers will be beating up on the Panthers for Sunday football.
Google Now isn't any different in terms of function, but the cards have been redesigned to match the new Material Design look and feel of Android 5.0 Lollipop. Each card has a big bold colored header, easy to read typography, and of course swipe away with a new animation.
Like before, a long press on the home button, which is now nothing more than a circle (which I don't like) will bring up Google Now. The Google Search Bar is present everywhere on the phone, even in multi-tasking, so you're just one tap or voice command away for searching Google for navigation, sending a text, getting movie times, and everything else we've learned to love about Google Search and Google Now.
So far my only real complaint is the on-screen navigation buttons. The odd back, circle for home, and square aren't the prettiest, and are smaller than when we saw a preview of Android L back in June. I'd rather have the old home button than a circle, but users should know what it all means and navigate through the UI with ease. This won't be an issue on Samsung devices, as they don't use on-screen keys.
Apps
Android 5.0 is using a new Android Runtime called ART, which makes apps be encoded and compiled to run on a mobile device once they've been installed, rather than the Davlik JIT way it was done before. This is quite technical, but in previous versions of Android the OS and phone had to compile and prepare each app "Just in time" as you launch them, turn code into a working app, then launch the app.
With ART it's all done when it is installed, then saved, and apps now all load quicker than ever before. It isn't a huge difference, but apps open extremely quick, the animation as they take up the full screen is fluid and smooth, and overall we've had zero issues. Most apps are compatible with ART with no changes, and the few that aren't have been updated since ART was announced as a test feature in Android 4.4 KitKat last year.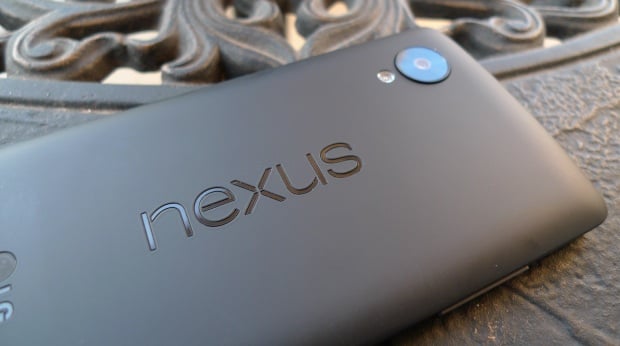 So far I've not experienced a single problem, issue, crashing app, or any lag since flashing Android 5.0 earlier this morning. It's safe to assume most developers will have no issues getting apps to run smooth and quickly on Android 5.0 Lollipop once it arrives later this year.
Battery Life
Google has focused on improving battery life in Android a lot the past three major releases. With Android Jelly Bean, KitKat, and now Lollipop. Google promised huge increases of battery life with Android 4.4 KitKat, and the same for Android 5.0. ART makes apps not need to compile on each and every launch, saving precious battery life, and the new multi-tasking system should technically help in that regard too.
We can't honestly or responsibly comment on battery life after just a half a day of usage, but so far our initial impressions are rather favorable. I'm sitting at 84% and my phones been on for about 5 hours straight. It's worth nothing I'm using WiFi only, and don't expect miracles, but all devices should see an increase in performance, usage, and battery life once Android 5.0 Lollipop arrives for each device.
Like some other devices, stock Android now has a "Battery saver" mode that can be enabled in the settings > battery section. Hit menu and there's a new option to kill off things like vibrations, background data (for emails and sync) and other things to save battery life.
This will extend your battery for hours in a pinch, but once you enable it the top and bottom have an odd orange glow. We guess that's to remind you that you're in battery saver mode, and the device will have limited functionality. Thankfully it automatically turns off once you plug in the device to charge it, which is nice.
Final Thoughts
We've only touched the surface of what's new, how Android 5.0 looks and feels, and everything they've changed so far with the few things outlined above. Android 5.0 Lollipop represents a major change to Android as a whole, and we'll need a lot more time than half a day to dig through it.
Expect a detailed hands-on video with tons of the features coming in the near future, and a full Android 5.0 Review to quickly follow.
What we can tell you, now though, is that Android 5.0 Lollipop is a significant update that many will love. Yes there's some odd design changes and technically wasted space, but it's clean, simply, beautiful, full of animation and life, and runs extremely smooth. Adding all these little animations and lively features while also improving performance across the board probably wasn't easy, but was well executed by Google. Will be adding more details, videos, features, and thoughts over the weekend.
Now go and pre-order the Nexus 9. It's the first device that will ship with Android 5.0 on board.

As an Amazon Associate I earn from qualifying purchases.