Android M Update: 5 Things You Need to Know Right Now
With Google I/O 2015 just a few weeks away, we've finally seen one big announcement rumored. Thanks to Google itself, we now have a bead on an Android M update, an update that could very well be the Android 6.0 release that replaces last year's Android 5.0 Lollipop update.
At Google I/O 2014, the company took the stage to show developers a number of new products. One of those products was Android L, an early preview of the update that would become Android 5.0 Lollipop.
In November, Google released Android 5.0 Lollipop into the wild alongside the Nexus 9 and Nexus 6. In the months since the initial roll out, Google and its manufacturing partners have rolled out a ton of new updates and several different versions of Android 5.0 including Android 5.0.1, Android 5.0.2, Android 5.1, and Android 5.1.1.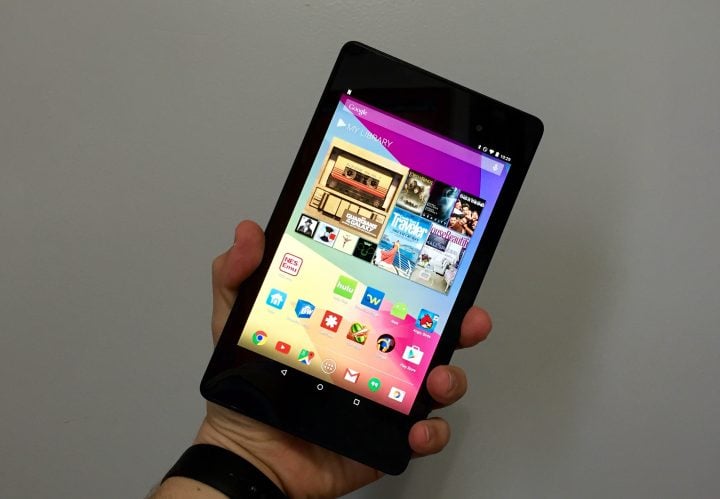 Google is currently rolling out Android 5.1.1 to its Nexus devices bringing feature enhancements and bug fixes to owners of the Nexus 7, Nexus 10 and more. Before Google's able to complete its Android 5.1.1 roll out, there's a good chance that Nexus users and others will be treated to a brand new Android update.
Android 6.0
Google is well known for trolling its users ahead of big product launches. For instance, we saw the company tease the Android 5.1.1 release on April 1st, several days ahead of its release. And if you want to go back even further, you'll find the Nexus 5 release, a release that was full of not-so-subtle hints.
Today, Google is up to its same old tricks. Google recently released its official Google I/O 2015 calendar. And buried deep within the calendar was (it's gone now) a reference to Android M. Again, Android 5.0 Lollipop was called Android L before it was released which means that Android M should be Google's next big Android update.
We still don't know the name of the software though it's possible that Android M will fall in line with last year's Android L update. In other words, it could be an Android 6.0 release for Nexus devices and others.
Furthermore, it could be named after a dessert. Google always names its Android updates after sweets so we're expecting something like Lemon Meringue Pie, Mamba, Mounds, or Milky Way. Android 6.0 Lemon Meringue Pie is our guess at the moment, an ode to Android 4.4 KitKat which was originally named Key Lime Pie.
Android M Launch Date
Google isn't talking about Android M just yet and all references to the update have been scrubbed from the Google I/O calendar. That doesn't mean that we don't have some idea about when Google's Android M launch will take place.
Google I/O 2015 kicks off with a keynote on May 28th. The keynote, which starts at 9:30AM PST, is the place where Google typically makes all of its big announcements. The company is able to impart its products on developers in the audience and on consumers watching the live stream from home or work.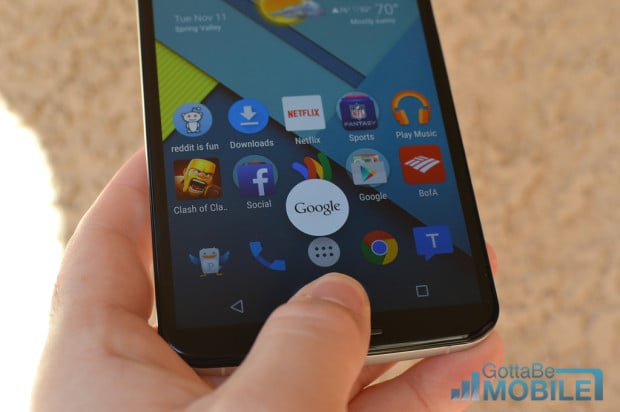 If it doesn't happen during the keynote, it could happen during the company's livestreamed What's New in Android event at 1:30PM. Either way, it's looking like we'll see the update confirmed on the first day of Google I/O 2015 around 9:30AM or 1:30PM PST. Set your alarms.
Android M Release Date
We haven't heard any Android 6.0 release date rumors and there's a chance that the Android M launch won't reveal a precise Android M release date.
Last year, if you'll recall, Google failed to confirm a specific release date for the software. Instead, it dropped the update into a developer preview available to Nexus 7 and Nexus 5 users. This is similar to what Apple does with its iOS updates:
Step 1: Announce update on stage during developer event.
Step 2: Confirm some features.
Step 3: Fail to release concrete release date details.
Step 4: Release a beta.
Step 5: Announce software release date alongside new hardware later in the year.
Step 6: Rinse, repeat.
Android L went through a lengthy beta process before it was ultimately released alongside the Nexus 6 and Nexus 9 in November of last year. Only, it wasn't called Android L and it came with some features that Google didn't show off on stage during Google I/O 2014.
Android 6.0 M might be coming at Google I/O 2015 but there's a good chance that its release date will fall later on this year. Set your expectations accordingly.
Android M Beta
As we've noted, Android L came with a developer preview which is a fancy term for "beta." Google released the beta to two devices, the Nexus 7 2013 and Nexus 5 which, at the time, were the companies flagship devices.
If Google releases an Android M beta, and it might, know that it could arrive shortly after the announcement. It could also arrive for a select few. Our money is on the Nexus 6 and the Nexus 9, the company's current flagships.
Of course, this is Android we're talking about here so we also expect developers to port Android M's look and features to other devices like Nexus 5.
Android M Features
Today's leak suggests that at least part of Android M will be aimed at enterprise users. The Android M update was spotted in a listing for an Android for Work update. The listing suggests that Android M will be "bringing the power of Android to all kinds of workplaces."
It goes on to say that this "opens huge new markets for hundreds of millions of devices to works at small businesses, deskless workers, logistics, and warehousing jobs; all but empowered by adoption of Android devices at Work." While this is important, it's probably just part of what Android M will offer to Android users, manufacturers and companies using Android products.
An Android M developer preview, if there is one, will likely put many of Android M's features into the hands of Nexus users. However, it probably won't reveal them all.

As an Amazon Associate I earn from qualifying purchases.