Android 7.0 Update Hits One Nexus 6P Early
The update to Android 7.0 Nougat is expected to be released sometime this summer following a long beta testing period that has continued since March. However, ahead of the official release date one lucky Nexus 6P user received a near-final internal version of Android 7.0 Nougat today meant for Google employees.
In March Google announced Android N and released a developer preview, months earlier than anyone expected. Since then and once a month the company has released an update, with the most recent one arriving in July which was the last and final Android 7.0 Nougat Developer Preview 5.
Read: How to Install Android 7.0 N Right Now
Since the last Android 7.0 Developer Preview was released in mid-July, Google has confirmed the update is still on track to arrive "this summer" with their own site suggesting an arrival before Q3. We know it's coming soon, but is this random update today a sign that the release date of Android N is almost here? Read on for more details.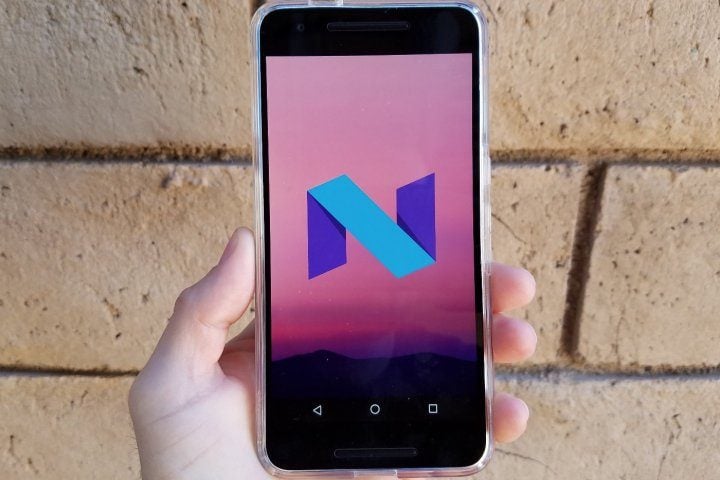 The final version of Android 7.0 Nougat could be coming soon, especially considering Google is sending out another build newer than the last developer preview to select Google employees. One user on Reddit named brianmoyano who owns a second-hand Nexus 6P received exactly that.
According to him he bought a used Nexus 6P and was running the Android N beta, but decided to switch back to Android 6.0 Marshmallow due to battery life problems. After un-enrolling in the beta he received an update that was unexpected.
An updated and internal use only version of Android 7.0 Nougat is what arrived instead. A small 50MB update hit the Nexus 6P. This update is newer than the most recent developer preview which was NPD90G, and he is now on software version NRD90M.
Looking over the comments and screenshots we can gather a lot of information. It removed the "beta" tag from the software, suggesting it's a nearly finished version of Google's mobile operating system. This update is already running the upcoming August security patch, ahead of the month of August. This is clearly a version of Android 7.0 Nougat that wasn't supposed to be released to the public, and is for Google employees only.
Read: Nexus Android Nougat Release: 5 Things to Get Excited About
Sadly the user wasn't able to get any special information from the early release. He didn't capture the OTA link to share with other Nexus 6P owners, the phone isn't showing any major changes and it does not have Google's recently announced (but still unavailable) Allo and Duo messaging and video calling apps.
Essentially a near-final complete version of Android 7.0 Nougat was accidentally sent to a regular user, not a Google employee. This is just a mistake, but could be a sign that Google is getting ready to officially release the software to all users around the globe. At the same time, these Google testing devices receive updates almost daily, so we're being cautiously optimistic about this leak.
Google promised a release date "this summer" which means it should arrive before the end of August. If all goes according to plan, we should see Android 7.0 hit the public in the next 30 days or so. However, it's possible that it won't be released until September. Stay tuned for more details.

This article may contain affiliate links. Click here for more details.