Android App Emulator for Blackberry Playbook Leaked
Do you remember back when the Blackberry Playbook was one of the many intriguing new tablets to set to launch earlier this year? You know, back before the mediocre reviews and dismal sales lumped RIM's slate into the growing heap of non-iPad also-rans? Way back then, one of the most exciting features of the Playbook was the promise of a future update that would let the tablet run Android apps. The crew at N4BB tells us that the emulator, the Android App Player, has been leaked and is available for download.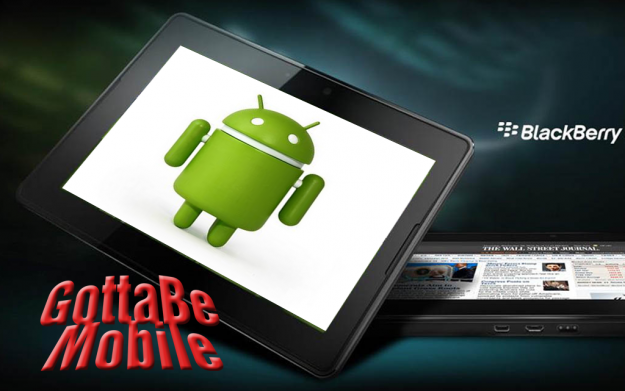 The App Player is based on the Android 2.3.3 Gingerbread build. Make no mistake, though, this isn't a virtual Android OS that you're running on your RIM tablet – it's stripped down, and only gives you what you need to make Android apps compatible with the Playbook.
Navigation is gesture-based in the Player. As there is no dedicated "Back" button, you had better be learning those swipes if you're going to be playing with this Player. The leaked software also has been reported as laggy, but working nonetheless.
If you're a disgruntled Playbook owner, this looks like as good of news as you could hear. The tablet still doesn't have a native email app, so maybe you can find one that suits you among Android's 200,000+ applications.
How to Install
Interested Playbook owners can snag the leaked app here (or try this mirror). Then download the DDPB Installer to help you sideload the Player's file onto your Playbook.
If you check it out, let us know how those Android apps look down in the comments below!
via Phandroid