Android Could See 58 Billion Downloads in 2016 [Infographic]
We all know that smartphone adoption is growing rather quickly, that should come at no surprise. According to Lookout Mobile Security, by 2016 there will be almost 1 billion smartphones shipped, up from 467 million shipped in 2011.
That impressive stat comes from an infographic put together for The Official Lookout Blog.
The infographic also shows how the smartphone market has changed over the past five years. Going from 2006 when RIM and Microsoft controlled about 75 percent of the market between them, to 2011 when Google and Apple control a combined 80 percent of the market.
Those changes brought about the popularity of apps, the market for which has only grown. According to ABI Research the annual download numbers for Android could reach 58 billion apps in 2016, while the iPhone is projected to see 27 billion downloads in the same year.
To put that into perspective, after a few years Apple is just now reaching its 25 billionth new app download. Of course, this number also doesn't say how many of those apps are paid as opposed to free apps. More downloads doesn't mean developers will make more on the Android platform.
The infographic also touches on what countries are downloading the most apps. As you'd expect, the U.S. downloads the most apps, though China has the highest adoption rate of apps. The stats aren't all that surprising, though it is nice to have some real numbers assigned to them.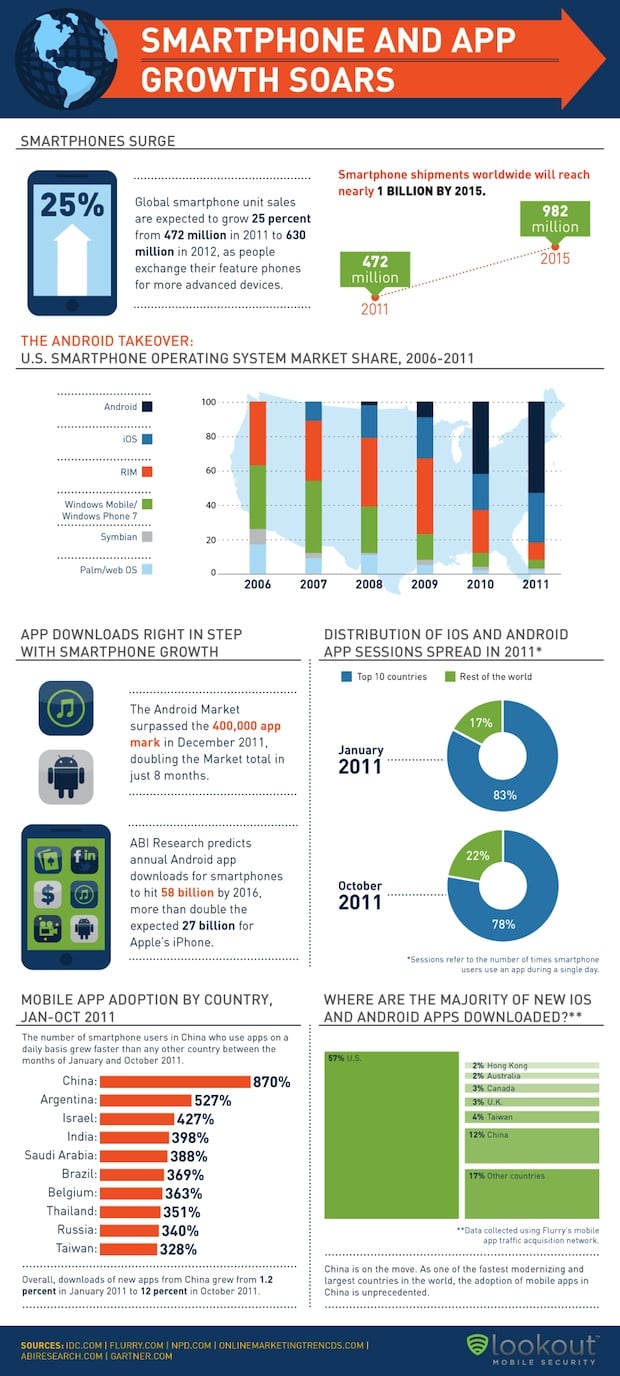 Hopefully by 2016 Android users won't have to wait forever for apps like Instagram.

As an Amazon Associate I earn from qualifying purchases.