Android Device Manager Now Available in Google Play Store
Google's own version of Apple's Find My iPhone has finally hit the Google Play store in mobile app form. Android Device Manager, as it's called, allows you to see where all of your Android devices are located, as well as have your device emit a loud ring in order to locate your phone. It's only been available on the web, but it's now available as a mobile app.
This new Android app has all of the same features as the desktop version; you can obviously locate your various Android devices, locate it by emitting a loud ring as mentioned, and even enable a password lock screen remotely. If you're really desperate, there's also an option to completely wipe one of your Android devices remotely if you fear that it's been stolen.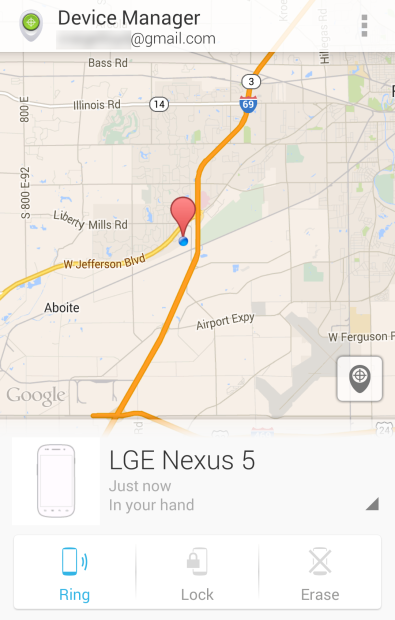 As Google puts it, Android Device Manager is an app that we hope you never have to use, but we all lose our phones at times, and an app like this makes it easier to locate it and get it back quickly and easily.
Previously, users had only the web version to go to, meaning that if they wanted to locate a lost Android device, they had to find the nearest computer and log on into a web browser. Now, with this new app, they can hop on an extra Android device on the go in order to locate a lost Android handset or tablet.
Android Device Manager is very similar to Apple's Find My iPhone, and these two services share many of the same features, including viewing your devices on a map and having the ability to emit a loud ringtone or remotely wipe the device if you fear that it's been stolen. Find My iPhone has been one feature that put the iPhone and iPad at a big advantage over Android, but that's no longer the case as Android finally has its own such system.