How to Take a Screenshot with Google Now on Tap
This guide will explain a brand new and extremely simple way to take a screenshot on Android smartphones or tablets. One of the first questions we get asked with each new device that's released is how to take a screenshot. With Android 6.0 and above Google's made it easier than ever thanks to Google Now on Tap.
Back in October Google released Android 6.0 Marshmallow, the first major software update to Android since 5.0 Lollipop in 2014. There are lots of changes, and then earlier this month Android 6.0.1 Marshmallow was released with a few more changes and over 200 new emoji options. However, behind the scenes Google added a new way to take screenshots on Android that all owners will want to know about.
Read: Fun Google Now Tips & Tricks
Just like on the iPhone, Android users have to hit two buttons at the same time, and hold them down simultaneously to take a screenshot. Which captures whatever is on the screen to share with friends, edit, or save. Screenshots are extremely convenient, and now it's easier than ever on Android 6.0 Marshmallow devices.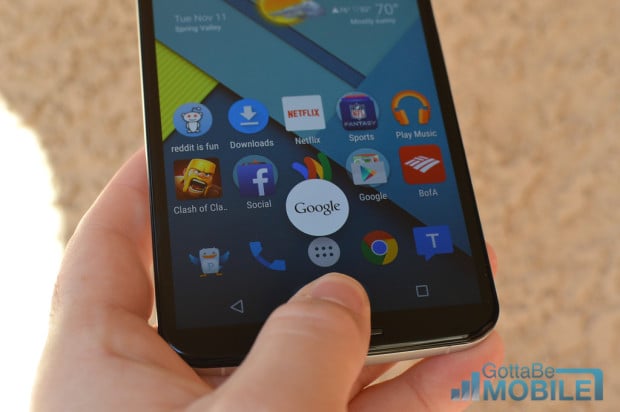 While most Android smartphone and tablet owners are still waiting for Android 6.0 Marshmallow to arrive, some users have it already. All of Google's Nexus devices run Android 6.0.1 Marshmallow, and those with the Moto X or LG G4 in the United States have received Marshmallow as well, not to mention various regions around the globe.
Google's added a brand new feature to Google Now, or Google Now on Tap, that makes taking a screenshot easier than ever. We can ditch the button combos and long-press in favor of just going to Google Now on Tap, and hitting the share button.
Google Now is Google's powerful virtual assistant of sorts. Long-press the home button and Google Now appears. It has helpful information about weather, traffic, nearby locations, birthdays, sports or stocks information and more. It's extremely powerful, is even better on Android 6.0 with Google Now on Tap, which can read whatever is on our screen and give us information, and now we can take screenshots with it.
Instructions
The latest update to Google Now (Or Google Search) on the Play Store adds a nice new feature to instantly take a screenshot and share it with anyone you'd like all in one tap. Rather than long press power and volume down, or any other weird button combos to take a screenshot, just use Google Now.
Long press the home button to launch Google Now. A new share icon (three dots with lines connecting them) on the bottom left of the popup appears. This "Share" button should be familiar for anyone that uses Android.
To take a screenshot in Android 6.0 or above just long-press the home button to open Google Now on Tap, hit the share button and wait a moment. It instantly takes a screenshot of whatever is on the screen, and pops up the share menu to share the screenshot via email, text message, Dropbox, and all of the other "share" options we already had in Android.
It's that easy. Rather than doing the button combination, finding the image in your gallery, hitting share and going through all these steps. It does it all for us. Just long-press home, hit share, and send a screenshot to anyone you'd like using one of the many options available.
Google Now, and Google Now on Tap are two convenient and powerful tools on Android, and now its making things easier than ever. Those waiting for the update to Android 6.0 Marshmallow can expect it to start arriving for millions of devices like the LG G4, LG G3, HTC One M9 (and M8) and most of Samsung's latest smartphones later this month and in early 2016. Stay tuned for more details, and once you're on Android 6.0 give this new screenshot feature a try. It's fast, easy, and makes sharing what's on your screen easier than ever.