Android L Release & Rumor Breakdown
At the tail end of last month, Google announced a brand new Android update called Android L. Android L will, at some point, come to replace Google's Android 4.4 KitKat update and while we still don't have an official Android L release, we've seen a number of new details fly around since its arrival om stage at Google I/O.
In the buildup to Google I/O, we heard a lot about the rumored Nexus 8 tablet from HTC and a lot about wearables. We did not, however, hear a ton about a new Android update which is what made the company's Android L announcement such a surprise.
On stage, Google previewed Android L, an update without an official name. We use the word preview because that's exactly what Android L is at the moment, a preview of the update that Google plans to push out to the public at some point in the future.
Android L, unlike the current Android 4.4 KitKat update, is a massive Android update and one that is on par with the likes of Android 4.0 Ice Cream Sandwich and Android 4.1 Jelly Bean, two Android updates that delivered big changes to owners of Android tablets and smartphones. Android L is chock full of tweaks, enhancements and features, many of which can be see in the video below.
Google had no problem talking about the Android L update's features. And it didn't have a problem releasing an early developer preview to select devices. However, it apparently did have a problem talking about the public Android L release which remains a mystery to this day. Of course, over the past few weeks, we've started hearing rumors and seeing details emerge, details that offer insight into not only Google's plans but plans for an array of devices.
With the Android L release on track for 2014, we want to breakdown the latest details and rumors and offer up a clear picture for Android users who are looking forward to Android L and the features it brings to the table.
Android L Beta Update
The unnamed Android L update is currently available in the form of an early developer preview. However, officially, the developer preview is only available for the Nexus 5 and for the Nexus 7 2013 Wi-Fi only model. Signs point to an official release for other Nexus devices down the road but nothing has confirmed just yet.
That said, those that are willing to go the unofficial route can get the Nexus 4 Android L update on board the device right now. It'll take following some directions and some basic knowledge but the process should be a cakewalk for seasoned Android users. Remember, this is an early preview which means that it's going to take some work once the public release arrives.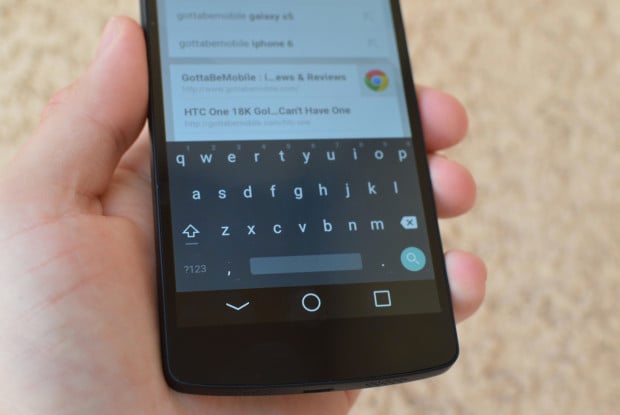 Android L is also buggy. Our experience with it has been relatively stable, we've seen solid battery life and have yet to run into any catastrophic bugs but there are certainly issues. This is an early preview and a beta so it's not surprising to learn that it has bugs on board. So, keep that in mind before pulling the trigger on the developer preview.
One last thing: You do not need to install the Android L update to get the Android L keyboard. The keyboard was recently pulled from the Google Play Store but there is still an easy way to snag the new keyboard without installing the Android L beta.
Android L Release Date
Google offered up a number of Android L update details but it did not announce a firm public release date. In fact, it didn't even offer a release window for Android users.
There are, however, some Android L release date rumors out there. The first clue that we have comes from Nexus 8 rumors. The Nexus 8 is heavily rumored to be an HTC and Google collaboration for 2014. Nexus hardware always comes with new Android software so there is a good chance that Android L will tag along with this new slate.
Nexus 8 rumors have pointed to a release in Q3 (July, August, September) and Q4 (October, November, December). The latest rumors point to a release in the fourth quarter though that remains unconfirmed.
The other clue that we have comes from seasoned HTC leakster LlabTooFeR who says that HTC will release the Android L update in October, November or December. Unfortunately, this doesn't get Android users any closer to the release.
While it does point to a possible release late in the fall, there is also a chance that the Android L release will come before October. HTC promised to roll out the Android L update within 90 days of its public release. In other words, there is a chance that we see Google push out the update in September or perhaps even in August.
At this point, in our eyes, the first Android L roll outs could start anywhere between August and November. Fortunately, we should see rumors start to firm up as Google's plans start to solidify.
Android L Release Breakdown
It's still early so we still don't have the entire Android L release picture nailed down but that doesn't mean we don't have some idea about how the Android L release will play out for Android device owners. Here, we breakdown what we know about the Android L release and offer some opinion about how we see the process playing out.
Nexus
The Nexus 5 and Nexus 7 2013 Android L updates have been set in stone by the developer preview. Google also recently added most of the source files needed for Nexus 4, Nexus 7 2012 and Nexus 10 Android L updates. Users can't install the updates through AOSP just yet but at the very least, it's a sign that we should see the update roll out to devices beyond the Nexus 7 and Nexus 5.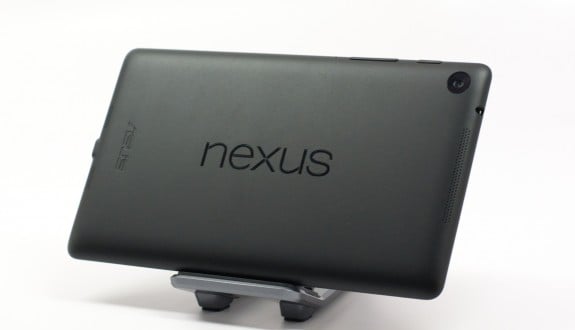 We should note that there are various other signs that point in the Nexus 4's direction though the fact that Google dumped source files into the AOSP is the strongest of the bunch.
HTC
HTC came right out of the gates with an announcement. The company, as part of its HTC Advantage program, announced that it would be delivering Android L updates to the HTC One M7 and HTC One M8, its former flagship and its current flagship. For those that missed it, here's the statement in its entirety:
HTC is excited about the new features in the Android L release and we can't wait to share them with you. We are committed to updating our flagship HTC One family as fast as possible as part of our HTC Advantage program. We will begin rolling out updates to the HTC One (M8) and HTC One (M7) worldwide within 90 days of receiving final software from Google, followed shortly thereafter by other One family members and select devices. HTC Advantage protects your smartphone investment, ensuring you have the best smartphone experience long after purchase.
LlabTooFer says that HTC is currently evaluating a number of Android L updates including updates for the HTC One Max, HTC One Mini and the HTC Butterfly S. He claims that there is a very good chance that all of HTC's devices from 2013 and 2014 will get the Android L update, something that falls in line with HTC's promise to consumers.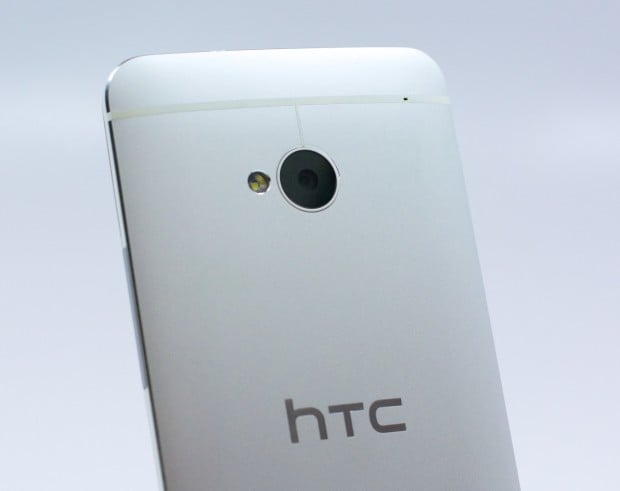 HTC has promised 24 months of software support, at least, for its devices. And if Android L is released this year, and it should be, devices from 2013 and 2014 fall under its umbrella.
Look for HTC to keep consumers in the loop as we push closer to Google's inevitable Android L release.
LG
LG still hasn't announced any plans for the Android L update and it's not clear which devices will be getting the software upgrade down the road. This is typical of LG.
It simply does not communicate with its customers outside of Korea and updates typically come out of the blue. Perhaps it will change its ways with the Android L release though we're not holding out breath.
Android L updates are almost certainly going to be coming to the LG G3 and the LG G2, two of the company's most popular smartphones, but beyond that is anyone's guess.
Motorola
Motorola, like HTC, has been the opposite of LG. The company communicates and it works hard to get Android updates out to its customers. So, that's why it's a little surprising that we haven't seen the company come right out with a number of Android L confirmations, good or bad.
There is a good chance that we'll see Android L land for devices like the Moto X, Moto G and Moto E but those Android L updates still haven't been confirmed by the powers that be.
Samsung
Samsung, the largest Android manufacturer in the world, still hasn't announced its plans for the Android L update either. And while it's not as bad as LG, Samsung typically takes its time when it comes to Android update announcements meaning Galaxy users are likely going to be waiting until we get closer to the update's roll out to hear about release plans.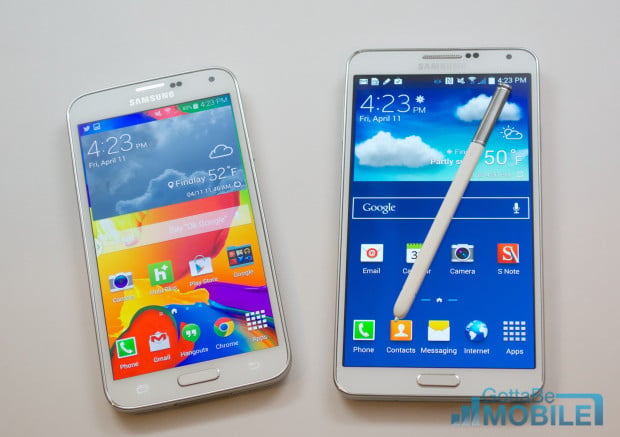 Samsung typically offers 24 months of software support which means that devices like the Samsung Galaxy S5, Samsung Galaxy Note 3 and the Samsung Galaxy S4 will almost certainly get Android L. Tablets like the Galaxy Tab S as well.
As for the Galaxy S3 and Galaxy Note 2, devices that turn two this year, it's hard to say. What we do know is that some Galaxy S3 owners were left behind on Android 4.3 Jelly Bean, something that doesn't bode well for the future.
Sony
Sony still hasn't provided any feedback for Xperia device owners though we're fairly sure that newer devices like the Xperia Z2 and others will get the update at some point down the road. Sony is typically vocal about its plans so we would not be surprised if the company issued a statement confirming Android L for a number of devices ahead of its release.
Other
The OnePlus One, one of the more intriguing Android smartphones, will be getting Android L within three months of its public release. Unfortunately, it's hard to say when that release will come given that Google still hasn't offered up any information.

As an Amazon Associate I earn from qualifying purchases.