Android L Update Breakdown
Yesterday, at Google I/O, Google announced a slew of new products including a brand new Android update in the form of Android L. Android L represents the successor to Android 4.4 KitKat and when it arrives, it will deliver some massive changes to owners of Android smartphones and tablets. With Google I/O 2014 coming to an end, we want to breakdown the important details regarding the Android L release date, features, and more.
At Google I/O 2013, Google took the stage and announced a number of new products but failed to produce a new Nexus device or a brand new Android update. Instead, consumers had to wait until to July to find out about the Nexus 7 2013 and the Android 4.3 Jelly Bean update that arrived alongside it. Nexus hardware always accompanies new Android software.
Rumors leading into this year's version of Google I/O suggested more of the same though, as we found out shortly before the event, Google did had a surprise up its sleeve for Android enthusiasts, average consumers and developers alike.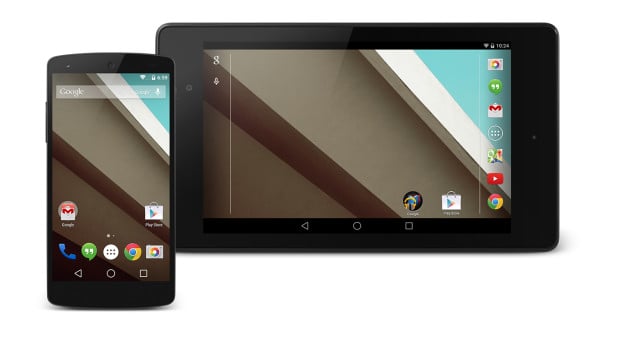 The surprise was a preview of the company's brand new Android update, Android L, a software update that will follow Google's Android K update, Android 4.4 KitKat. The company took time out of its keynote to talk about the update's new features, which include some major changes to the Android UI among other things, and usher in what appears to be a brand new era for Android smartphones and tablets.
Now that the smoke has settled, we want to take a look at everything we know about Google's official, but mysterious, Android L update. We saw a number of details emerge yesterday but there are still some Android L details that have yet to be cleared up and that may not get cleared up until much later in the year closer to its release.
Android L Features
Like most major Android updates, Android L is chock full of new features that will not only be coming to Google's stable of tablets and smartphone but also to the company's wearable products like the Moto 360 but also to the new Android TV and automobiles. Much of the focus of yesterday's keynote, and in the video below, is how the company is aiming to put its software on as many devices and as many product categories as possible.
Google's Android L update, which will likely be named after a delicious dessert, also will deliver a number of massive changes to the Android operating system. Courtesy of Google, here are some of the biggest changes that Android L will deliver to both Android developers and Android users:
Material design for the multiscreen world — We've been working on a new design language at Google that takes a comprehensive approach to visual, motion, and interaction design across a number of platforms and form factors. Material design is a new aesthetic for designing apps in today's multi-device world. The L Developer Preview brings material design to Android, with a full set of tools for your apps. The system is incredibly flexible, allowing your app to express its individual character and brand with bold colors and a variety of responsive UI patterns and themeable elements.
Enhanced notifications — New lockscreen notifications let you surface content, updates, and actions to users at a glance, without unlocking. Visibility controls let you manage the types of information shown on the lockscreen. Heads-up notifications display content and actions in a small floating window that's managed by the system, no matter which app is in the foreground. Notifications are material themed and you can express your brand through accent colors and more.
Document-centric Recents — Now you can organize your app by tasks and present these concurrently as individual "documents" in the Recents screen. Users can flip through Recents to find the specific task they want and then jump deep into your app with a single tap.
Project Volta — New tools and APIs help your app run efficiently and conserve power. Battery Historian is a new tool that lets you visualize power events over time and understand how your app is using battery. A job scheduler API lets you set the conditions under which your background tasks and other jobs should run, such as when the device is idle or connected to an unmetered to a charger, to minimize battery impact.
BLE Peripheral Mode — Android devices can now function in Bluetooth Low Energy (BLE) peripheral mode. Apps can use this capability to broadcast their presence to nearby devices — for example, you can now build apps that let a device to function as a pedometer or health monitor and transmit data to another BLE device.
Multi-networking — Apps can work with the system to dynamically scan for available networks with specific capabilities and then automatically connect. This is useful when you want to manage handoffs or connect to a specialized network, such as a carrier-billing network.
Advanced camera capabilities — A new camera API gives you new capabilities for image capture and processing. On supported devices, your app can capture uncompressed YUV capture at full 8 megapixel resolution at 30 FPS. The API also lets you capture raw sensor data and control parameters such as exposure time, ISO sensitivity, and frame duration, on a per-frame basis.
64-bit support — The L Developer Preview adds support for 64-bit ABIs, for additional address space and improved performance with certain compute workloads. Apps written in the Java language can run immediately on 64-bit architectures with no modifications required. To support apps using native code, we're also releasing an updated NDK that includes 64-bit support.
Let's go a little bit further with a few of these. 64-bit support means that rumored devices like the Samsung Galaxy Note 4 can utilize 64-bit processors which allows them to take advantage of more memory. This is crucial for a powerhouse like the Galaxy Note, a device that offers intense gaming and multitasking.
Project Volta will focus on battery life optimizations and the material design represents the massive UI changes that Android L will be introducing when it arrives later on this year. It also looks like Google and Samsung are working together to bake Samsung KNOX, the company's security software, into the Android L release.
All in all, this is a substantial update that should be one of the biggest Android updates ever released for Google's hardware armada.
Android L Beta
Those looking to try out these new features right now can, provided you are a developer. Today, Google released a developer preview of Android L, a preview that is essentially a beta ahead of the full public release. The beta is available for two devices, the Nexus 5 and Nexus 7, though we're sure that the Android community will make at least some of the software available for other devices.'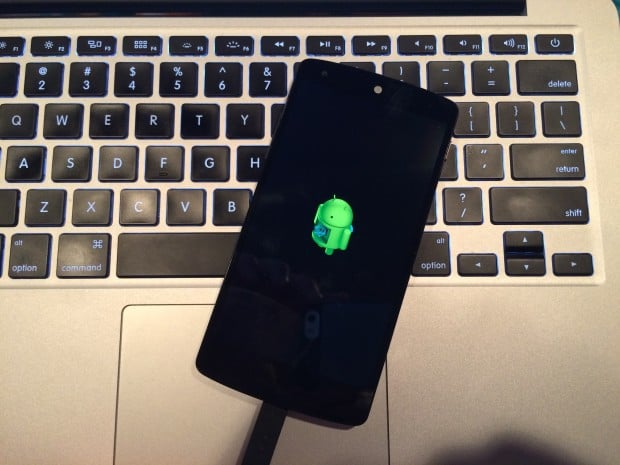 Those that are interested in getting the software early can take a look at our guide which will lead you step by step through the process. Again, only developers should install Android L beta and those that do install it should note that it's probably going to come with a number of bugs and perhaps cause some applications to start behaving badly.
Android L Release Date
At Apple's WWDC developer conference, it did something similar. There, Apple showed off iOS 8 and announced and released an iOS 8 beta. However, the company tagged the iOS 8 release with a fall window for the public. Google did not do the same with the Android L release date. Instead, those outside of the developer program must wait for the official word.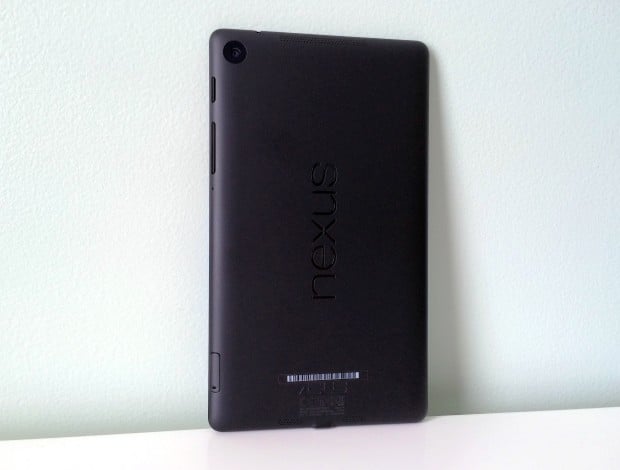 Fortunately, thanks to rumors and Google's history, we have a pretty good idea about when to expect the Android L update. As we mentioned, Android software always comes out with new Nexus hardware (it's similar to what Apple does with the iPhone and iOS) and rumors point to the arrival of a brand new Nexus 8 tablet from HTC.
Rumors have put the Nexus 8 in one of two release windows. The first, the usual Nexus tablet summer release window in Q3 which is made up of July (the month that Google released the last two Nexus tablets), August and September. The second, the fourth quarter which is comprised of the final three months of the year and is the traditional window for Google's Nexus smartphone.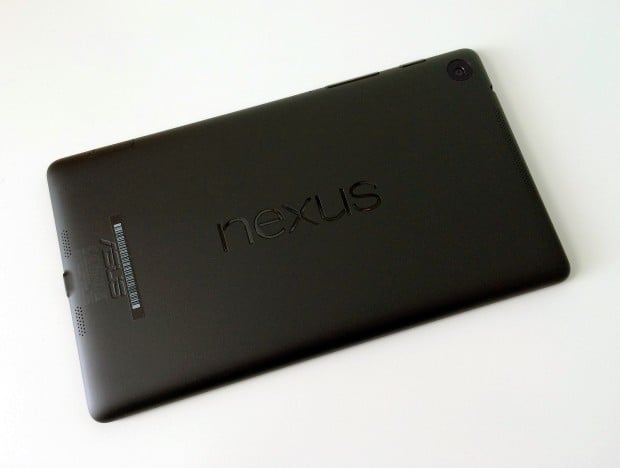 Two things to note here. First of all, Android L is clearly not done. So for it to turnaround and release it a month after Google I/O with a Nexus 8 would be surprising. Second, rumors suggest that the Nexus 6 is dead and that the Nexus 8 will be the last Nexus-branded device to emerge onto shelves. Android Silver is rumored to be taking its place and the first Android Silver devices are rumored for February, 2014.
With all of that in mind, safe money would bet on a release in the October or November window. Right outside of the holidays and right around the time that Apple gets its iOS 8 update and its new products on shelves. A summer release is a possibility but in our opinion, it's only an outside shot.
What Devices Will Get Android L?
So far, we've counted four devices confirmed to be getting Android L at some point down the road. Those devices include the HTC One M8, HTC One M7, Nexus 5, and the Nexus 7. Those are the two Nexus devices with access to the beta so we imagine that they will not be skipped over when the Android L release arrives later on this year.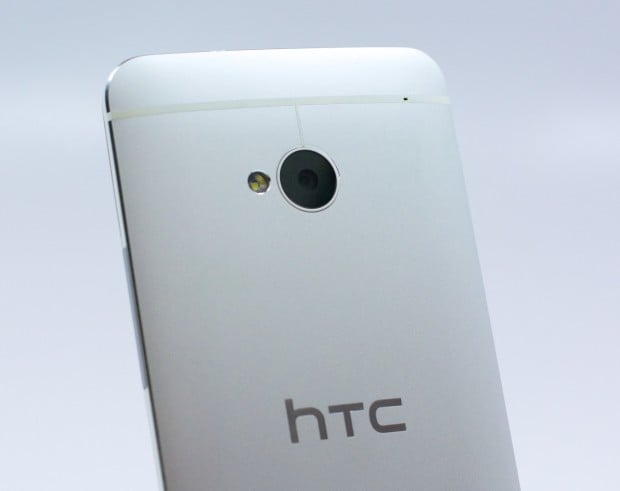 These won't be the only devices that will get Android L but for now, they're the only devices that are confirmed to be getting the update. Companies like HTC and Samsung keep their devices updated for two years before kicking them to the curb and thus, devices like the Galaxy S5, Galaxy S4, Galaxy Note 3, and HTC One Max should get upgraded to the brand new software.
Another thing to keep in mind is that manufacturers will often tweak Google's updates and add their own enhancements and features. For instance, we could see Android L deliver Galaxy Note 4 features to the Galaxy Note 3 and so on.

This article may contain affiliate links. Click here for more details.