Nexus Lollipop Problems: 5 Things You Need to Know
Google's new Android 5.0 Lollipop update for Nexus 4, Nexus 10, Nexus 7, and Nexus 5 delivers a number of new features but it also delivers some problems as well. With Android 5.0 Lollipop problems a topic of conversation amongst Nexus users, we take a look at the five most important things to know, right now, about Nexus Lollipop issues.
Back in October, Google announced several new products including a Nexus 6 smartphone from Motorola, a Nexus 9 tablet from HTC, and an Android 5.0 Lollipop update for the Nexus 4, Nexus 7, Nexus 10, and Nexus 5. At the time, the company said that the updates would begin rolling out in the "coming weeks" though it did not offer any specifics in regard to the release dates.
Earlier this month, Google's Nexus Android 5.0 Lollipop release date finally arrived for select Nexus users including owners of the Nexus 5, Nexus 4, Nexus 10 and Nexus 7. The update, one of the biggest in the history of the Android operating system, takes Nexus users from Android 4.4.4 KitKat to Android 5.0 Lollipop and delivers a number of new features including the update's new Material Design.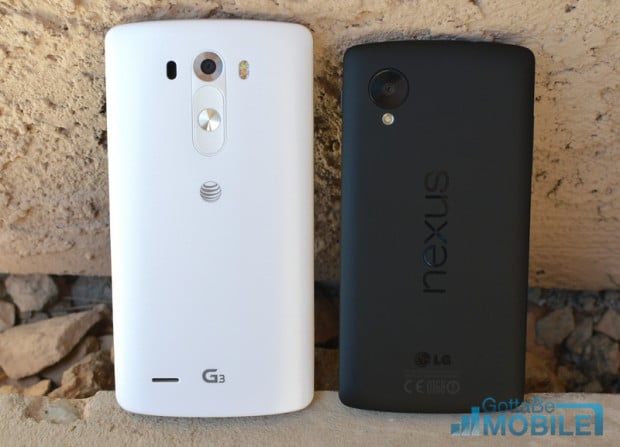 While Nexus users are pleased with many of Android 5.0's new features, others are peeved about their upgrade. Nexus Android 5.0 Lollipop problems have been surfacing over the last couple of weeks as Nexus users deal with an assortment of issues ranging from battery drain to Wi-Fi problems to issues with corporate email. There's been quite a bit of chatter about these Nexus Lollipop problems and today, we want to sift through that noise and offer you a glimpse at the most important things to know.
This roundup will walk you through what you need to know about these problems, what you can do to prevent Nexus Lollipop problems and what you need to know about Android 5.0 Lollipop's future.
Nexus Android 5.0 Lollipop Problems Mount
The first thing that you need to know, if you're a Nexus smartphone or Nexus tablet owner, is that Android 5.0 Lollipop problems continue to emerge for Nexus devices in the days after its release. This is something that should have been expected given that Google's OTAs usually take a week or more to hit Nexus devices.
In the past week or so, Google's Nexus Help Forums have been flooded with complaints from Nexus users of all shapes and sizes. Nexus 5 users, Nexus 4 users, Nexus 7 users, and even some Nexus 10 users have posted there complaining about an assortment of problems plaguing their devices. Several critical system wide bugs have also been found that Google, at some point or another, is going to need to fix.
For instance, there is a serious issue affecting the Nexus 9. The problem relates to the OK Google Everywhere voice recognition. The feature apparently doesn't work except on the home screen and no temporary fixes have been discovered. This is huge given that this is one of the features that Google's touted during the Android 5.0 release.
Android Police recently discovered several other issues including the inability to connect to corporate networks. Here's how they describe this serious issues for those using their Nexus as a work phone:
Over the course of a few dozen posts on the AOSP issue tracker, users have narrowed the problem down to Cisco APs (which are quite common in business) running WPA2 with AES encryption. The device will ask for the password in order to connect, then it just goes to "Saved" and does not complete the connection. For people who have this problem, it occurs 100% of the time, but there are a few odd workarounds to avoid it.
They've also discovered a problem affecting users who attempt to change their language to Canadian French. It appears that switching to that language can cause system crashes when charging. The issue, which affects the Nexus 5, Nexus 9, and Nexus 7, can be fixed by unplugging the device from the charger. Users can also simply change the language.
Keep these in mind before making the jump from Android 4.4 to Android 5.0 Lollipop. Nexus updates are still rolling out which means that plenty of you are still on Android 4.4 KitKat.
Not Everyone is Having Major Nexus Android 5.0 Issues
You should know thought that not everyone is dealing with these Android 5.0 bugs. We've heard from numerous Nexus users, of all shapes and sizes, who claim that Android 5.0 Lollipop is treating their device well. Our Android 5.0 Lollipop experience on the Nexus 5 has been very solid and we're not seeing the same issues that others are seeing.
Our point is that you'll want to do your research before diving in with the Android 5.0 Lollipop update. Ask around, find a forum and gather feedback, find a place that offers fixes should you run into Android 5.0 bugs after installing. Yes, there are issues but many of you are going to come out of the Android 5.0 Lollipop process unscathed like we did. It just takes a little bit of effort.
Fixes for Nexus Android 5.0 Lollipop Bugs
Note, there are some potential fixes for some of these bugs. If you head to the Nexus Help Forum, you're going to encounter a series of threads dealing with Android 5.0 issues. Many of those threads contain potential fixes for your device. For instance, we found a significant fix for owners of the Nexus 7 2012 on those forums.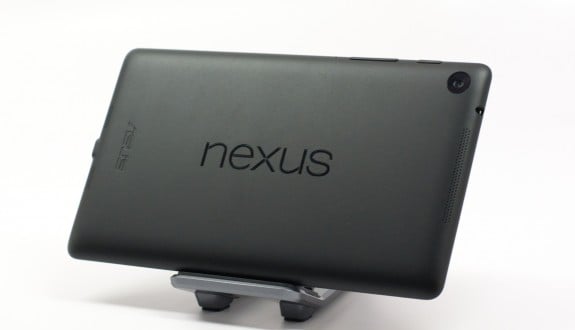 Nexus 7 2012 users have been complaining about poor performance after the Android 5.0 Lollipop update and it looks like a fix could help to remedy the situation. We've passed the fix along several times in the past but we want to pass it along again. Here's how to potentially fix performance issues on the Nexus 7 2012:
Press and hold Power and Volume Down buttons simultaneously until you see something other than Google on the screen.
You should see a large arrow at the top of the screen.
Tap Volume Down repeatedly until you see Recovery in the arrow.  Then tap the Power button
You should see an android on his back, chest open with a red triangle and exclamation mark.
While holding Power button tap Volume Up once then release Power.
You should now see a list of items at top of screen.
Tap Volume Down until the item to erase or wipe the cache partition is highlighted.  Then tap Power button to initiate.
Status messages will appear at the bottom of the screen.  Be patient – it can take 10-15 minutes to complete.  When done restart the nexus.
There are other potential fixes too. For instance, if you want to get better Nexus 5 battery life, have a look at these potential solutions. They're for Android 4.4 KitKat but they should be relevant if you have Android 5.0 on board. Instead of throwing your device against the wall, instead of complaining to Google about its latest upgrade, get out there and be proactive. There are potential fixes for many of these issues, you just need to look around.
You Have Options
Those of you that haven't upgraded need to remember that you have options should you run into Android 5.0 problems. First of all, you can skip the installation. You do not need to install Android 5.0 Lollipop right now if you're feeling at all nervous about encountering some of these issues. Those of you on older devices like the Nexus 4 will want to consider holding off for the time being, at least until you can get more prepared.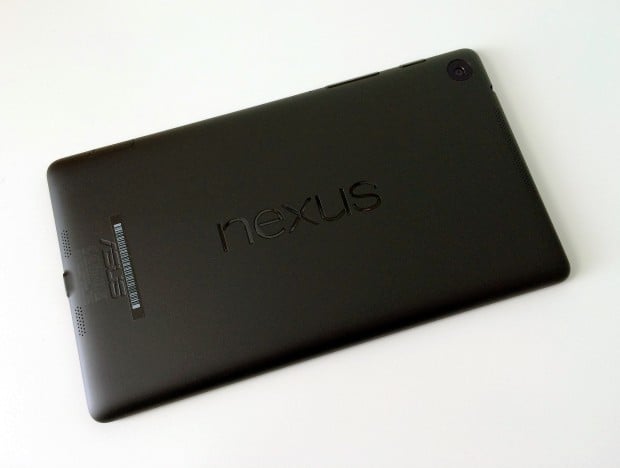 If you do decide to take the plunge, and you run into issues, you can always flash back to Android 4.4 KitKat or another more stable ROM out there in the development community. It's the gift and the curse of the Nexus program. You're a guinea pig for Google's new Android features but you also have access to an unlocked bootloader and proper files so that you don't have to sit around and suffer on Android 5.0 if you don't want to. Yes, it's going to take a bit of work and research but the options are there.
Android 5.0.1 Release MIA
Finally, know that you're going to need to rely on these options and temporary fixes for the time being. Google hasn't announced an Android 5.0.1 update despite it being necessary to solve some of these larger system wide problems. Google does tend to release bug fixers in the weeks after the initial release though we haven't seen any encouraging signs just yet.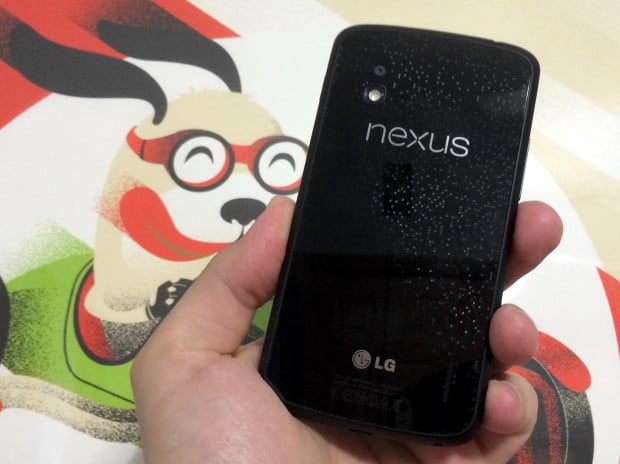 Typically, right before a release, we get an influx of traffic from testers using Android 5.0.1. Our analytics have not picked up any tests over the past 21 days or so. That doesn't mean that Google isn't testing an update, it just means that it may not be imminent.
Point is, if you are dealing with Nexus Android 5.0 Lollipop problems right now, you can't rely on Google for help, at least not yet. At some point the company will deliver an Android 5.0 bug fix update but the release date is currently unpredictable and missing in action. This is how the Nexus Android update process works folks. This is what you signed up for when you bought a Nexus smartphone or tablet.

This article may contain affiliate links. Click here for more details.