Android M Release Date: 5 Things to Know Right Now
Today at Google I/O 2015, Google confirmed a brand new operating system dubbed Android M. Android M will replace Android Lollipop on Nexus devices and other smartphones and tablets and it will do so later this year. With Android M details swirling, we take a look at what you need to know about the Nexus Android M release date and the release date for other models.
In 2014, Google used Google I/O 2014's stage to announce Android L, a replacement for its Android 4.4 KitKat update. There, the company detailed key Android L features and an Android L Developer Preview that allowed select Nexus users to test the unfinished software ahead of a public release.
In November, Google brought Android L out of beta and delivered Android 5.0 Lollipop to Android devices around the world. Android Lollipop is no longer than most current version of Android. That honor belongs to a new Android M update that Google announced on stage at Google I/O.
History has repeated itself today as Google's once again used the big stage to announce a brand new Android update. Android M was rumored in the buildup to the company's developer conference and today the company made good on those rumors. Android M is Android Lollipop's replacement and it will be arriving with a number of new features and enhancements including changes to permissions and battery life improvements.
The specific Android M release date hasn't been confirmed yet but we are starting to see Android M release details emerge as the smoke from the keynote begins to settle. With an Android M update here, we want to take a look at what we know about the Android M release date for Nexus devices and other Android phones.
Nexus Android M Release Confirmed
Android M was the focus of Google's I/O 2015 keynote. And because it was the focus, we saw the company divulge a ton of details about the Android M release. Most of those details were in regard to the Android M update's features though we did see one very important release detail emerge.
The company wasn't specific about an Android M release date though it did confirm a pretty specific window for the Android M release. Google says that it will release Android M to the public sometime in Q3. Q3 spans from July to September which means that Android M will probably arrive before November. November typically serves as Google's big Nexus/Android update release month.
What this also means is that Google probably has another Android M announcement up its sleeve for later this year after the update has spent some time in beta. That announcement should include specific release date details and more details about its features, fixes and enhancements.
Android M Release Date Rumors
While a specific month and day are missing in action, Android M release date rumors have been more specific.
A report from Android Police asserts that Google is indeed shooting for an early Android M release date. Their report suggests that the Android M release could come in August.
The publication also notes that software release dates are always subject to change. So, while we could see Google get its next update out in August, it's also possible that we'll see it arrive later in the year.
Android M Release Rumors
Thanks to the Android M beta, we know that the software will be coming to the Nexus 5, Nexus 6, Nexus 9, and Google's Nexus Player. Android M release details for Google's other devices remain unclear.
According to another report from Android Police, Google will not release Android M for the Nexus 7 2012, Nexus 10 or the Nexus 4.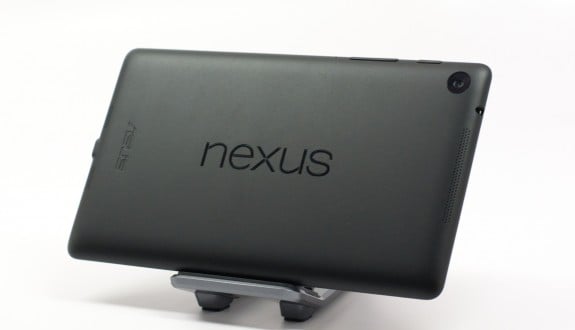 While the Nexus 4 and Nexus 10 probably won't get Android M, the site claims they will still get security updates. The Nexus 4 will reportedly get updates thru August while the Nexus 10 will get updates into 2016. The Nexus 7 2012's support will evidently end this summer.
The Nexus 7 2013 and Nexus 7 LTE, which aren't a part of the developer preview, are both expected to get the Android M release later this year:
As for newer devices, the 2013 N7 should have system updates until later this summer and security patches through summer 2016. The Nexus 5 will be on the full OTA train until this coming fall, then it should drop to security patches for another year. The N6 and N9 are still for sale, of course, so we don't know for sure when security updates will stop, but they'll have system OTAs until at least fall of 2016.
In other words, Android M could be the last big update for the 2013 Nexus 7.
Android M Beta Details
Nexus users looking to get an early start with Android M can do so right now. The Android M Developer Preview is now available giving Nexus users access to a early beta version of the software. The preview is available for owners of the Nexus 9, Nexus 5 and Nexus 6.
Other Devices Getting Android M
Finally, it's worth noting that Nexus users won't be the only ones getting Android M. While we haven't seen a ton of confirmations yet, HTC was quick to confirm Android M updates for two of its devices, the HTC One M9 and the HTC One M9+. We imagine that other companies aren't too far behind.
Good news! The HTC One M9 and M9+ will be updated to Android M, with more devices to be announced soon.

— Jeff Gordon (@urbanstrata) May 28, 2015
That said, companies like Samsung are still planning to push out Android 5.1 Lollipop updates ahead of Android M so we should see Lollipop updates continue to push out even as Google releases Android M for the public.