Android Market Still Features Less Than 100 Apps For Honeycomb
A look into the number of Android 3.0 Honeycomb apps on the Android Market by Justin Williams of Carpeaqua reveals that more than a month after Motorola released the Xoom, the number of apps available to Android 3.0 tablet owners has yet to crack the 100 mark.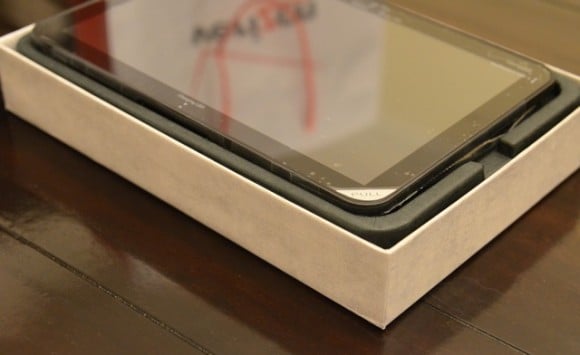 Back at Apple's iPad 2 event, Steve Jobs took some shots at Android 3.0's app count and stated that there were merely 100 apps available. Turns out, Jobs was being pretty generous.
As of right now, Williams counts a total of 17 apps that are specifically for tablets running Android 3.0/Motorola Xoom or have UI designed specifically for tablets. Those include:
CNN App For Android
Electrum Drum Machine/Sampler
Speedx 3D
Grocery iQ – Tablet
Vendetta Online
Google Body
USA Today For Tablet
WeatherBug for Honeycomb
Flixster
AccuWeather
Thumb Keyboard (Phone/Tablet
DrawFree – Honeycomb Tablet
TouchDown for Tablets
DueToday
Opera
Draft Manager 11
As he points out, the Featured Android Apps For Tablets on the Android Market features 50 applications. However, besides the native applications, the rest are applications for the phone that have been resized for the larger screen of the Xoom.
So, more than a month after its debut – if you include the 50 resized applications – the app count still sits below 100 apps. Apple currently offers close to 65,000 applications for the iPad and the iPad 2.
Some, if not all of the blame can be placed on Google which released the beta SDK for Honeycomb to developers a month before the release of the Xoom and pushed out the finalized version a mere two days before the tablet shipped.