Android Market UI Updated for Android 1.6 or Higher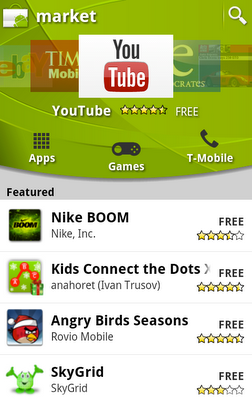 Google had released an update to its Android Market app store user interface design for Android handsets running on Android OS version 1.6 or higher. According to Google, the highlight of the update will be: "This new Market client introduces important features that improve merchandising of applications, streamline the browse-to-purchase experience, and make it easier for developers to distribute their applications."

Video Source: Android and Me
The new Android Market user interface brings a touch of green to the Android app store, though implements a tighter return policy to appease developers. Now, instead of a 24-hour return period for dis-satisfied users, Google will only give users 15 minutes to test and return apps for a full refund if they are not happy.
Don't fret though if you haven't seen the new UI appear on your handset as Google says it will slowly roll out the new design over the next two weeks. As part of the update, Google has introduced a new carousel at the top of the screen to make it easier for users to discover content and help to promote apps from developers. Also, more categories for apps have been developed, and now Android Market will officially have categories for Widgets and Live Wallpapers. The company is saying additional categories for games will be added at a later date and that a Related Content tab will help users discover more apps similar to the ones that they are currently browsing.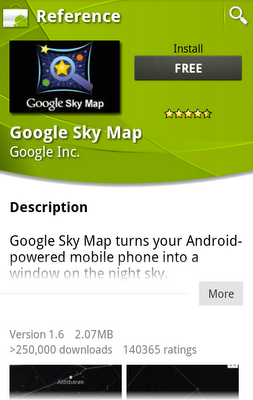 Once a user clicks on an app, Google is also refining the app description page so that all the relevant information is located on a single, scrollable page rather than distributed across multiple tabs.
The maximum app file size, which is stored as an APK file on Android Market, has also been increased now to 50 MB. Hopefully, with larger file sizes, we'll see richer games on Android Market begin to emerge.
Via: Google

As an Amazon Associate I earn from qualifying purchases.