Android Mini Collectibles Headed to Retail
You know those little Android dudes you see in some photos online? Some of the early ones were given away by some PR folks, then it seems they were marketed as collectibles and sold by online retailers, and now it seems they are headed to retail stores. According to Dyzplastic, there is a new series of these collectibles hitting stores like Barnes & Noble and Urban Outfitters.
I purchased a case of the series 2 limited collectibles back in January just for giggles and I have them displayed on my bookshelf. I had planned to use them to spruce up my photos and videos for reviews, but I have slowed down on device evaluation so they are just collecting dust now.  I also have a couple that I believe I got from HTC a few years ago as PR schwag.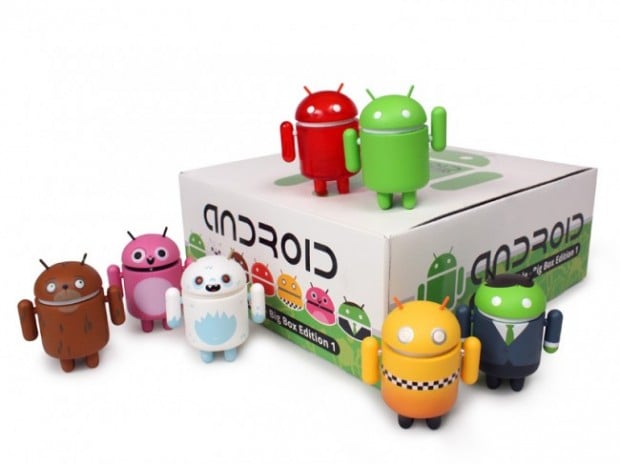 As far as I know, there have been two different series of the collectibles, series one and two. They both had some of them that were harder to get. There has also been a few seasonable versions released. This series that is hitting retail stores has completely different versions, making it sort of like a series three product. The post on Dyzplastic calls this series an open (non-limited) edition. This new series is definitely part of the limited edition designer series.  They will also come in boxes where the buyer knows what they are getting. The other two series came in boxes where you wouldn't know which one you get until you opened the foil packaging inside the box.
The photo on the left shows the boxes the series two collectibles come in and on the right are the collectibles that came out of my case.
These are starting to hit retail outlets for $10 pop now. Get out and get some before all the Android fanboys do!
Source: Dyzplastic (Via)