Android Originally Built for Smart Cameras!
Former Android head Andy Rubin had revealed that the operating system he helped co-create was originally designed for cameras and smart cameras, like the Samsung Galaxy Camera, and not for phones. However, due to the relatively niche market and low user base, Android's team switched its efforts and changed its designs to capitalize on the growing smartphone market. Rubin talked about Android's beginnings at a Tokyo, Japan summit.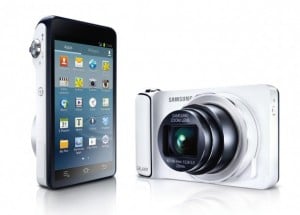 The Android camera operating system would be tied to an Android Datacenter, according to Rubin, to store and backup images. Cloud storage was also part of the early vision for what is now the most popular operating system on mobile devices. That was in 2004 at a time when, according to CNET, camera adoption is slowing as users are carrying more camera phones and smartphones are beginning to be equipped with higher resolution camera sensors.
Five months after, the team switched gears. Today, Android is found on a variety of different devices, from smartphones and phablets, to cameras and in-dash car infotainment screens, to tablets and netbooks. It's also the hear of some e-readers and the brains of some connected appliances.
Fortunately, for Rubin, his initial dream was realized as Android is now found on a number of cameras, including those from Nikon, Polaroid, and Samsung.
As for the Android smartphone operating system, Google is expected to introduce the next version of Android next month at its Google I/O developer conference.
Rubin now no longer is involved with Android. He is still a part of Google and continues to work on undisclosed projects within the Internet giant.

As an Amazon Associate I earn from qualifying purchases.