iPhone to Android Part Three – Cost of Switching
After owning an iPhone switching to an Android can be costly. I'm not talking about the initial outlay to buy the phone or even the cost of the monthly bill from my wireless carrier. Instead, there are costs like apps to replace those used on an iPhone and all those accessories. This can be the hidden cost and you need to count the cost before making the jump.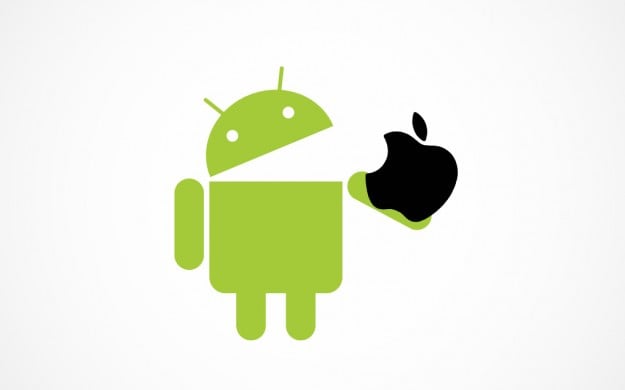 Flickr bejadin.info
Apps
The good news is Android apps are often cheaper than iPhone apps. The bad news is that there is a perception that Android apps make developers less money than iPhone apps. As a result, there may not be as many iOS equivalents for all of your apps. That seems to be changing.
The cost of replacing your iPhone apps with suitable Android counterparts will vary depending on your usage. I use my iphone for the following purposes:
Bible reading and occasional study
Taking pictures and video
Social networking (Twitter, Facebook, Yammer, Email)
Note taking
Personal Information Management
Listening to music, podcasts and audio books
GPS/turn-by-turn directions
Light web surfing
Accessing files on my PC
Playing games
Remote control of my PC and my Roku box – wish I could with my Apple TV
Of the above uses, the vast majority have suitable Android counterparts. In fact, for reading my Bible one of my favorite iOS Bible apps has a free Android version. It is a generation behind the iOS version because the developer works on iOS and then the features filter down to Android. My two other favorite Bible apps are in development and won't be ready for a little while. At least they are coming and the Android versions are free. All the books I bought for use in the iPhone versions come over to Android without any extra cost.
My new Android phone, the HTC ThunderBolt, has a great camera. I have a few photography apps that I use in conjunction with the iPhone camera, like Photosync, which doesn't have an Android version. Fortunately, you can sync with an online site from within the Accounts & Sync menu in Settings (access from the menu button at the bottom of the phone). Some phones will sync with Picasa through your Google account, like the Samsung Fascinate. My HTC Thunderbolt has Flickr built-in, which I really prefer. If your favorite photo hosting site is not built-in there is almost certainly a free app in the market. Sharing photos should not add any cost to the switch, unless you want a specialized app. SugarSync is another good option for syncing to the cloud without sharing.
Most other apps will have equivalents. Just list all the apps you use and search the Android Market online before buying the new phone. Do the math and see if it is an acceptable cost. A way to get some free apps that are normally paid is to install the Amazon App Store and get their daily free app.
GPS navigation software is expensive, some of the most expensive in the iOS App Store. Android has navigation built into the system, and in my short testing, it is every bit as good as my favorite iPhone app Navigon. I love that it shows you a picture of the destination if it has one in the Google maps database (see above).
The only reason GPS navigation software will be an expense is if the built-in navigation software in Android is not sufficient. One reason might be that you don't have unlimited data on your phone account or you live/drive in areas where data is not easy to get. In that case you will need a GPS navigation app for Android that has offline maps. As an example the Navigon app for Android is $40.
Cases
For those who carry their phones au naturale, this is a non-issue. I am one of those brave souls who doesn't mind throwing caution to the wind. The good news for those who are smarter than I am, a decent case is not too expensive, unless you just really want a special case. A few of our favorites include:
Otterbox – rugged cases usually around $35-$50.
Seidio – usually $30 and up.
Waterfield Designs – homemade style sleeve case starting at $10 or $14 with a pocket.
Just do a search and you will find dozens of cases for your phone. You may not find very many at the local office or electronics store. They usually only have generic pouch cases and a few custom cases unless you new Android is one of the most popular phones. Don't settle for a loose-fitting case. Be patient and order online for a form-fitting case designed specifically for your phone.
Bluetooth
If you like to use a Bluetooth headset or car speaker phone, chances are very good that it will work with your new Android phone too. Mine does. We have reviewed of a few here and we recommend the following based on our reviews:
Sound Accessories
This is the worst category since most iPhone sound accessories will use a 30-pin Apple dock connector. When I was an iPhone guy I didn't mind that most of these use this proprietary connector. Now that I've got an Android phone I hate it.
The good news is many of these accessories will also have an auxiliary or line in jack. I reviewed a great iHome battery operated speaker system for our sister site Notebooks.com. I love this thing and use it all the time. Fortunately it has a line in jack on the back so I can still use it with my HTC Thunderbolt. However, it will not charge the device like the speaker system does with an iPhone.
Because Apple licenses the use of their proprietary dock, manufacturers who would probably love to make adapters so we could plug a micro-USB cable into the dock cannot. This would help people use such devices with non-Apple products, something Jobs and crew don't want. If you know of such a solution, please let us know so we can test it out and let the masses know.
This category is way too big for us to talk about every accessory you might have and the cost of switching. Just look for something like the iPhone audio accessories that you are using. If they just use a stereo jack, they will almost certainly work with your new Android phone. If they have dock connectors and no AUX jacks, then you will have to replace them or do without.
UPDATE: One of our commenters below offered an accessory solution for connection iPhone dock connector devices to Android. We ordered one and will be testing it out and let you know how it goes. That adds $20 to my cost of switching.
Total Cost of My Switch to Android
So far I've replaced about $10 worth of apps and that is the only cost I've incurred other than the cost of the phone itself. I don't use a case, but if I did that would add probably $30-$50 more depending on the case. I'm using all my old sound accessories and my Bluetooth device that I used with my iPhone. And I like the GPS app in Android just fine. Do the math and let us know what it would or has cost you to make the switch. We don't think the added expense so far have been enough to keep someone from making the switch unless  you are really strapped for cash, in which case it is likely wise to stay put until you can afford it.

As an Amazon Associate I earn from qualifying purchases.