Android Users Now Get AirPlay via DoubleTwist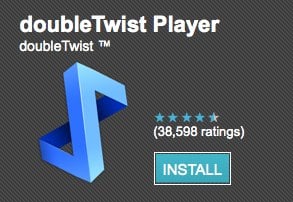 If you're an Android user and feel like you might be missing out when it comes to using Apple's AirPlay feature to stream your music to another device then you're in luck. Turns out the popular App DoubleTwist, which allows you to sync and play your iTunes media on your Android device now incorporates a bit of the AirPlay magic.
While the DoubleTwist App is free you do need to purchase the $4.99 AirSync add on to make this all work, but if you're one of those that wants to stream your media around your house, the $4.99 is probably worth it. There's also support for Sonos systems, but that's still listed as in Beta. And of course the AirSync add on also allows you to sync wirelessly between your device and your library.
Via Engadget

As an Amazon Associate I earn from qualifying purchases.