Android Wear on iPhone Review: 2 Months Later
Android Wear for iPhone has been available for two months now. Here's what it's like after using an Android Wear smartwatch with my iPhone during that time.
Google made a surprise announcement in late August and released Android Wear for iPhone, allowing iOS users to finally use a smartwatch other than the Apple Watch. Thanks to the availability of the Android Wear iPhone app, iPhone users now have more options when it comes to wearables.
I ended up getting a Moto 360 to use with my iPhone, simply because the Moto 360 is one of the best-looking smartwatches out there. I'm not too fond of square-shaped timepieces even though that seems like the traditional style with smartwatches currently.
Of course, it's worth noting the elephant in the room, and it's that Android Wear smartwatches aren't fully supported by iOS — certainly not as much as the Apple Watch, and it's likely it will stay that way for a long time, if not forever.
But what can Android Wear watches do on the iPhone and is it something worth trying out? Here's how Android Wear on the iPhone has performed over the last couple of months.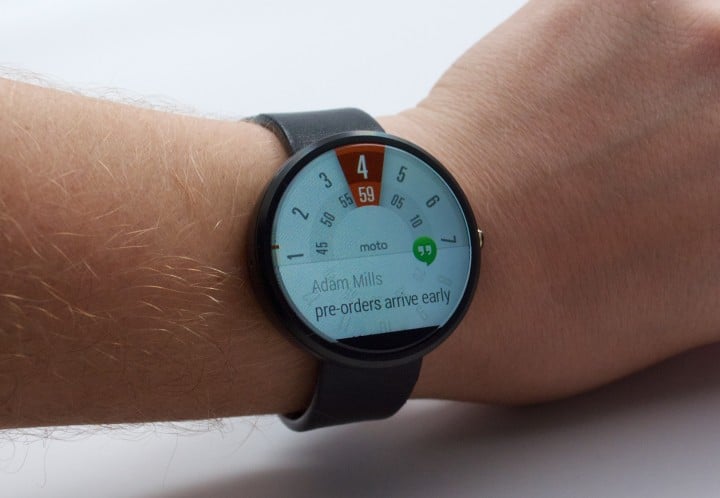 While the Moto 360 wasn't officially supported by the Android Wear iPhone app, it actually stilled worked completely fine, and any Android Wear watch with the latest update can work with the iPhone.
Read: How to Set Up Android Wear for iPhone
However, don't expect too much in the way of features and functionality. The Apple Watch is the smartwatch to get for a reason, due to its seamless integration with iOS and the iPhone. Android Wear, on the other hand, isn't as feature-filled when connected to an iPhone.
Essentially, the biggest and only feature you'll get with Android Wear on the iPhone is that every notification you receive on your iPhone will buzz on your Android Wear smartwatch, and even that sometimes isn't a great experience. Most, if not all, of the notifications I receive will have a good 5-10 second delay before they get to my Moto 360. At that point, I could've just pulled out my iPhone and looked.
Furthermore, you can't act upon these notifications at all on the watch itself, although you can dismiss notifications and they'll dismiss on your iPhone as well, which is pretty cool, but that's about as far as the interaction goes between the two devices.
If anything, Android Wear for iPhone really just acts as a glorified watch on your wrist that can tell time, but can also show you notifications from your iPhone. Of course, there are the native features on the Moto 360 itself, like a pedometer, heart rate monitor, and Google Now.
However, there is seamless integration with Gmail and Google Calendar, both of which I use, but I really don't need a smartwatch to use them, as I don't receive notifications for either apps, but it's possible that users might find it useful.
The Moto 360 is a nice watch to have anyway, and just the watch by itself is a great timepiece to have on your wrist to compliment any outfit. You can usually get a used Moto 360 for around $100, which is a decent price to pay for any watch, let alone a smartwatch. However, that low prices definitely shows in its functionality (or lack thereof) when you pair it to an iPhone.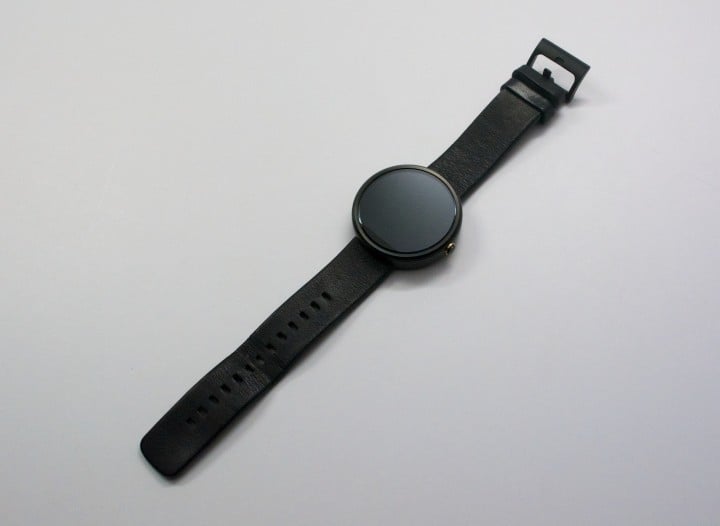 In the end, I still wear my Moto 360, because I'll wear a watch anyway and I might as well have one that can give me my iPhone notifications on my wrist, but Android Wear on iPhone has me wanting more, and I think that's where the Apple Watch comes into play.
Android Wear essentially gives you a small taste of what a true smartwatch experience is like on the iPhone, but you'll really need the Apple Watch in order to get the whole, uncensored experience. However, $350 is just way too much for a smartwatch right now. Perhaps when prices drop on Black Friday, but we'll see.