Angry Birds Christmas Now Called "Seasons" Launches for Android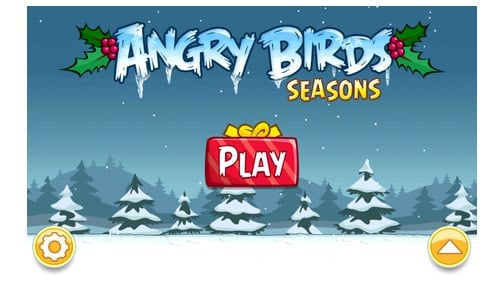 Angry Birds fans on the Android platform are the first to get to fling birds at pigs in the new Christmas version of Angry Birds Seasons. As mentioned before, Rovio instead of releasing a new App for the Christmas edition has put this in with the previous Halloween version and thus the new name, Angry Birds Seasons. Intriguing that it launched on Android first and not iOS. I think that's a first and the Halloween version wasn't available on the Android platform.
Not only do you get new levels filled with snow, ice, and holiday graphics, but apparently there are 25 daily surprises that can help you waste time as you count down to Christmas. Given that today is December 1, I would imagine well see the iOS version pretty soon.
Given that there was a bit of "fragmentation" controversy surrounding Angry Birds on Android previously, Rovio has announced that there will be a graphically lighter version available for Android phones that can't handle the full experience.

This article may contain affiliate links. Click here for more details.