Angry Birds Rio: Free From Amazon Android AppStore (last day)
Amazon.com is giving away free apps every day to entice Android phone owners to install the retailer's Appstore. Today's the last day to get Angry Birds Rio for free, so if you're looking for a game for your self kids, head on over to Amazon.com.  You will need to install Amazon.com's Appstore for Android app on your mobile device and change a couple of settings, but the process is pretty painless. Unfortunately, Amazon's Appstore isn't available on AT&T Android devices.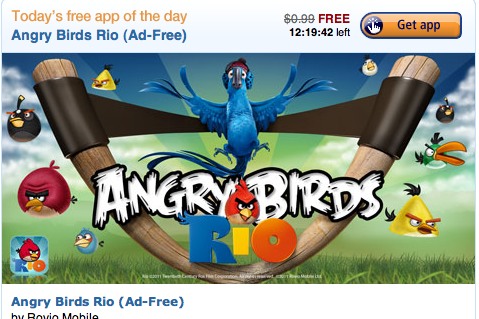 As an Amazon Associate I earn from qualifying purchases.