Angry Birds Space for BlackBerry Launches
After showing up on the BlackBerry App World prematurely earlier this month, the popular game Angry Birds Space has finally arrived on RIM's app marketplace and is now available for BlackBerry users to download.
The game has arrived with a $2.99 price tag attached to it which is actually two dollars cheaper than it was listed for when it leaked. That should come as a nice surprise to BlackBerry owners.
As for the game itself, it will be the same game that has been downloaded millions upon millions of times on both iOS and Android. The game is not yet available on Windows Phone although Rovio has said that that is in the works.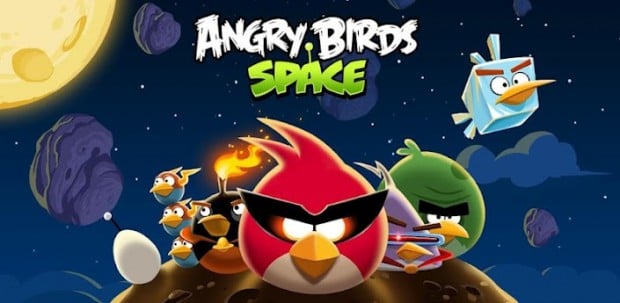 Angry Birds Space is the latest in the Angry Birds series and it might just be the developer's most ambitious release to date as it introduces different gameplay mechanics. The birds, clearly, are now in space and that means that gravity now affects how they fly.
In addition,$2.99 nets BlackBerry device owners:
60 interstellar levels!
Regular free updates!
Brand new birds!
Brand new superpowers!
Zero-gravity space adventures!
Trick shots using planets' gravity!
Hidden bonus levels!
Beautifully detailed backgrounds!
Those interested can also check out the gameplay in the video below.
The game has garnered solid reviews for iOS, Android, Mac and PC and we expect it to be a popular and well-received application on the BlackBerry App World as well.
So now that the game has arrived for RIM's operating system, the wait for the game on Microsoft's Windows Phone OS begins. No telling when Rovio might make that happen but it has likely gotten closer now that it's out for BlackBerry OS.

As an Amazon Associate I earn from qualifying purchases.