Anker PowerCore+ 20100 Battery Pack Review
The Anker PowerCore+ 20100 is a portable USB battery pack that gives you plenty of juice to charge up all of your devices when you can get near an outlet.
If you travel a lot or simply just hate having your smartphone or tablet tethered to an outlet when it needs to charge, a portable USB battery pack is something that you should consider getting if you don't already have one.
Anker has been a big name in this market for a while and the company has a plethora of battery packs to choose from that range in a variety of capacities and prices. However, one of its newest additions is the PowerCore series.
Read: 12 Best Smartphone Portable Battery Chargers
The "20100" in the name refers to the milliamp-hour capacity of the battery, so the PowerCore+ 20100 has 20,100mAh of juice that it can unload. To put this into perspective, the iPhone 6s has a 1,715mAh battery, which means that the PowerCore 20100 battery pack has the capacity of nearly 12 iPhone batteries, which is insane.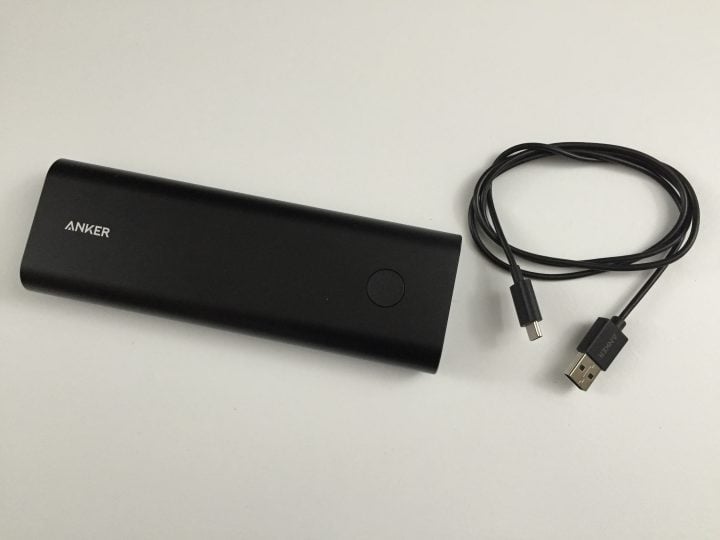 The $60 PowerCore+ 20100 comes with two USB ports and it comes with Anker's PowerIQ technology, which means that the battery pack can detect the adequate amperage required to charge your device and charge it up as quickly as it can. It can also deliver up to 2.4 amps per USB port, which is pretty crazy considering that other battery packs usually can't put out that many amps at once.
The PowerCore+ battery pack can charge anything and everything that charges over a USB cable, and this even goes for the new 12-inch MacBook, which can be charged up using the USB-C cable that came with your MacBook, and there's even a USB-C cable included in the box with the 20100, since the battery pack requires USB-C to recharge the battery pack itself.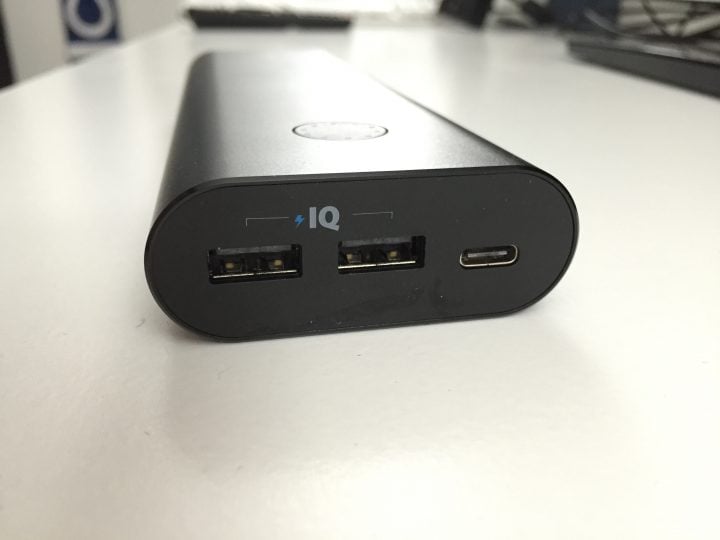 And that's perhaps one serious downfall of this new PowerCore+ battery pack. Most other battery packs, including Anker's older models, take microUSB to recharge, meaning you don't need to carry around extra cables and can simply just use your Android device's cable that you're carrying around anyway. However, with the 20100, you have to carry around yet an extra cable if you want to recharge the battery pack.
The good news is that Anker has a microUSB version of the 20100 if you don't want the USB-C model, and it's $20 cheaper.
The other good news is that the 20100 is so capacious that you likely won't need to recharge it during a weekend trip, and if you'll only use it sparingly to charge up your iPhone or Android device, you could probably even leave the USB-C cable at home during a week-long vacation.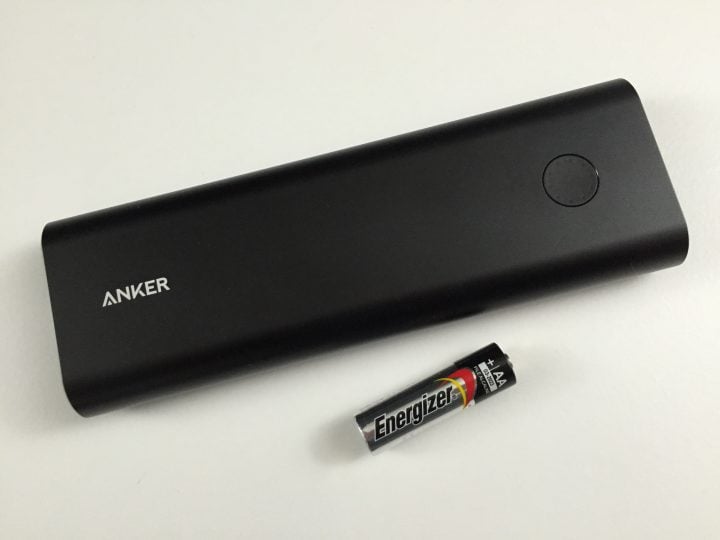 So how many times can the 20100 charge up your devices? Well, I put it to the test with my iPhone 6 and iPad mini 2, and decided to only use the PowerCore+ 20100 to charge up these devices until the battery pack died. Here were my results:
Charged iPad from 50% to 100%
Charged iPhone from 50% to 100%
Charged iPhone from 25% to 100%
Charged iPad from 50% to 100%
Charged iPhone from 50% to 100%
Charged iPhone from 75% to 100%
Charged iPad from 50% to 84%
So essentially, I was able to get around 200 more battery percentage points for the iPhone and 134 more percentage points for the iPad before the PowerCore+ 20100 eventually died. That's pretty impressive.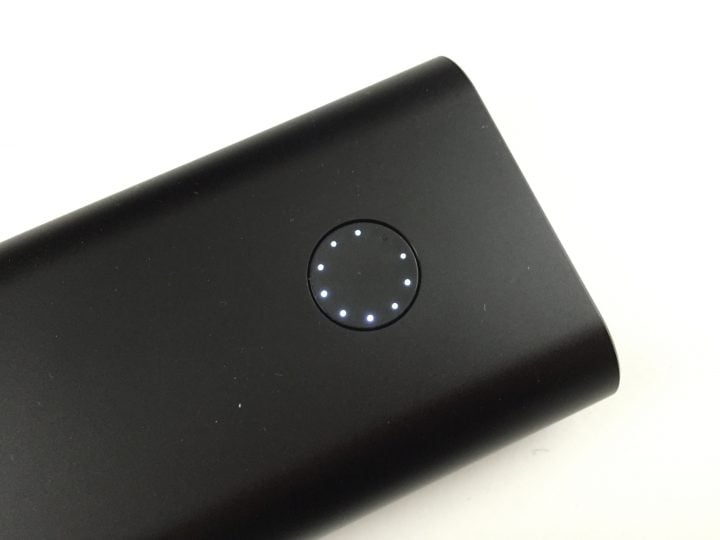 As for recharging the battery pack itself, it doesn't come with a wall adapter, so you'll have to use your own, and I highly recommend using a 2-amp charger like the iPad charger. It'll still take all day (or all night) to charge up, but it'll be much quicker than charging it up using a USB port on your computer, which puts out less than an amp.
The size of the PowerCore+ 20100 is smaller than some of Anker's previous-generation high-capacity battery packs, but it's certainly not small by any means. It measures in at about 7.5-inches long, 2.5-inches wide, and nearly an inch thick. It also weighs a full pound, so you'll definitely notice a difference while carrying it around in a bag.
Overall, the PowerCore+ 20100 isn't a battery pack for everyone. In fact, most casual users could probably get away with something smaller and pay less for it, but if you're a road warrior and travel a lot, or if you just don't like being tethered to outlets in general, the 20100 is a product that you should consider adding to your repertoire.