Anker SoundBuds Sport Review
If you're looking for a cheap pair of Bluetooth in-ear headphones, Anker's new SoundBuds Sport should be considered.
These $30 headphones offer everything that most casual music listeners would want: Comfortable fit, good battery life, decent-enough sound quality, and a low price tag.
Read: The Best Wireless Headphones
Headphones are getting cheaper and cheaper, and while there's still a large market for expensive headphones for those who want the best available, the lower-end market is catching up and offering products that seem to exceed their price range, and the Anker SoundBuds Sport headphones fit that bill.
The SoundBuds Sport are a new addition to Anker's product lineup, and much like the company's other offerings, these headphones offer a lot at such a low price point.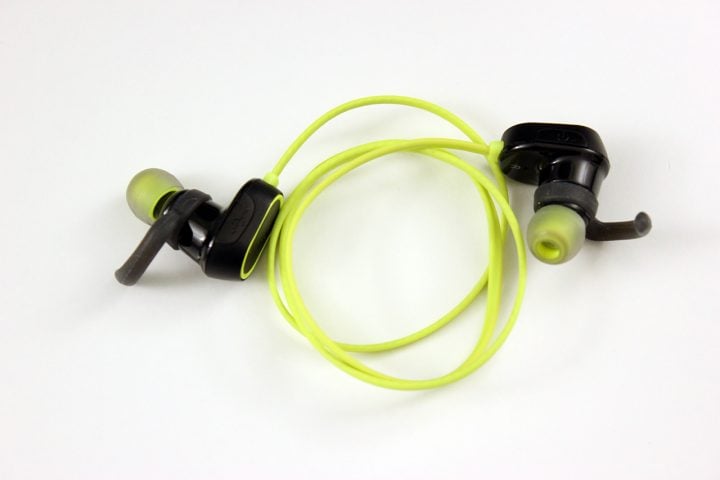 The headphones use Bluetooth 4.0 technology, which makes them low energy and allows the battery to last about eight hours, give or take an hour or so depending on how loud or quiet you have your music. That's pretty respectable considering that there's not a whole lot of room for a battery in the first place.
On the right earbud, there's a lone power button, which also acts as the play/pause and answer button for phone calls (yes, these headphones have a built-in mic) with a blue LED that shows you the status of the headphones and weather or not they're paired with a device. On the left earbud are volume buttons, as well as the microUSB port for charging, which is also sealed with a rubber flap when not in use.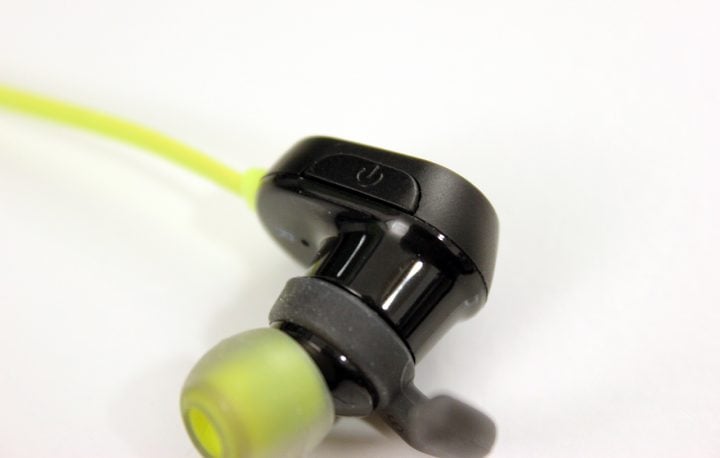 One problem I quickly came across was that these buttons are directly in the path of my fingers when I hold the headphones to put them on, so I occasionally click the power button or the volume buttons. It's not a huge deal, since the power button needs to be held down in order for it to do anything, but I have accidentally adjusted the volume on a number of occasions, which can be a bit annoying.
Read: Headphones: The Most Underrated iPhone Accessory
The Soundbuds Sport are really lightweight, making them great for running and working out. You don't really know you're wearing them, which also gives credit to the comfort level. I have sort of an issue with most headphones, and it's really hard to find earbuds that are comfortable. However, I was able to wear these for hours without any problems.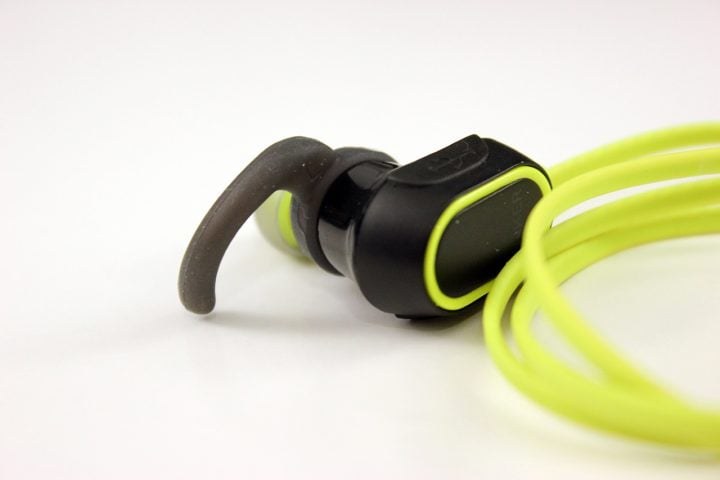 The earbuds come with different earpieces that are various sizes, so it's a good idea to try all of them out and use the size that fit your ear best, including the little ear wings, which are there to keep the earbuds in your ears and prevent them from falling out.
The headphones are also water resistant rated at IPX4, which means that they can handle the occasional splashes of water or sweat that beads off your head and happens to get on the headphones.
One cool feature is that the Soundsbuds are magnetized, which means if you take them off and hang out around your neck, you don't have to worry about them slipping off and possibly losing or breaking them. Instead, the two big earpieces can stick together to create a necklace of sorts, and then you can easily just break them apart if you want to put them back in your ears.
As for sound quality, don't expect anything great for $30, but they are good enough that pretty much any casual listener will like them. The bass response is good and the high tones were noticeable, although not as good as they could be. Mids seemed a bit muffled to me as well, but overall the sound quality isn't really anything too major to complain about. You certainly won't get the same quality from a pair of $200 headphones, and for $30, you can't really go wrong here.
I find that the cable connecting the two earpieces was rather long, and while they do come with a small clip to tighten them up, it still leaves a considerable amount of slack that sort of just dangles there.
Another downside is that the headphones stick out quite a bit, which isn't a huge problem most of the time, but if it's cold out and you want to wear a winter hat, that's kind of hard to do when wearing these headphones and they'll quickly become uncomfortable.
Overall, the Anker Soundbuds Sport headphones have their limitations, but there's really nothing to complain about if you're only spending $30 on a pair. They're really comfortable to wear and the sound quality is good enough for pretty much anyone who just needs a pair of headphones.
Anker has always been about making products as good as they can be, but still keeping the price down to a point that's affordable for anyone, and the Soundbuds Sport headphones don't shy away from that strategy.

As an Amazon Associate I earn from qualifying purchases.