Anker SoundCore Bluetooth Speaker Review
Bluetooth speakers are a dime-a-dozen these days, but Anker is aiming to make a bigger splash in the market with its new SoundCore Bluetooth speaker.
This isn't Anker's first rodeo when it comes to Bluetooth speakers, as the company has a handful of older options. However, the company has a newer model that has better battery life and a longer signal range when connected to Bluetooth.
The Anker SoundCore is a compact portable Bluetooth speaker that you can throw in your bag and take anywhere with you, while still providing decent sound and long battery life.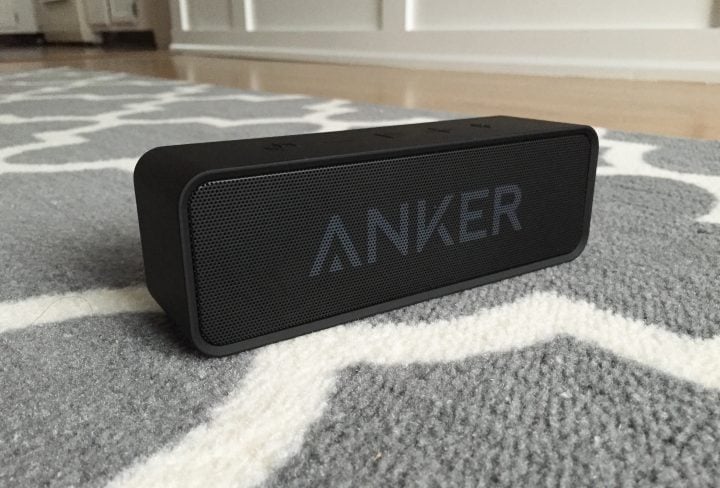 The SoundCore is a pretty simple speaker with not a lot of features. That's not really a bad thing, though. Anker likes keeping things simple, and with a $40 price tag for the SoundCore, it's at a price that enters into the impulsive purchase category.
The SoundCore is pretty small for a Bluetooth speaker, but it still takes up more space than the beloved Logitech UE Mobile Boombox that we reviewed a couple of years ago. The important question is whether or not it delivers better audio quality
Long story short, the SoundCore offers sound quality that's slightly better than what comes out of your laptop or other mobile device, but that's about it. The bass is rather lacking and no amount of EQ adjustment can majorly change that.
Anker says that the speaker has a patent-pending "spiral bass port" that delivers more bass than what a speaker that size could normally do, but we're not insanely impressed with it.
However, the SoundCore does deliver very impressive highs and mids that make music really crisp when playing through the speaker — definitely better than what any smartphone or laptop could produce.
The speaker gets pretty loud, but it's definitely not something I would use during a party to provide dance music or anything. It's a speaker that's made for smaller spaces, like a cubicle or even in the kitchen while you're cooking.
As far as the SoundCore's exterior design, it comes with five big buttons on the top that include power, volume down, play/pause, volume up, and a Bluetooth pair button. On the side, you'll get a headphone jack for tethered listening, a microUSB port to charge up the speaker, and a microphone to use for speakerphone while making phone calls.
One impressive feature of the SoundCore is its battery life, which Anker claims a full 24 hours worth before you'll need to charge it up again, which is something that other smaller Bluetooth speakers can't quite claim. This means that you could listen to music using the SoundCore all day at work for three days before you'll need to charge it up.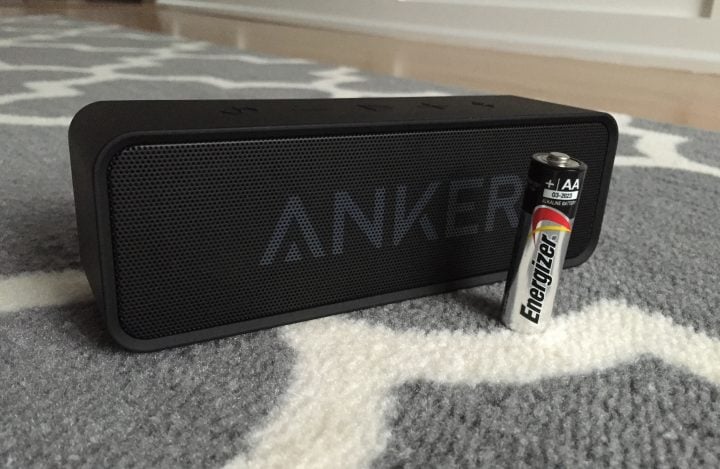 Overall, the SoundCore has a few pretty cool features, but the sound quality isn't anything to write home about. If I wanted a small Bluetooth speaker, I'd probably get something a bit better, like the Logitech UE Roll. However, the Roll costs $100, while the SoundCore is priced at only $40, which is an absolute steal for a Bluetooth speaker.
So if you're on a budget and aren't too concerned with how well your music sounds (but want something better than your iPhone's speaker), then the Anker SoundCore is definitely an option to consider.
If you're interested in purchasing the Anker SoundCore, it's available on Amazon and you can even get $10 off the normal $40 price by using code CORE25OF at checkout for a limited time.

As an Amazon Associate I earn from qualifying purchases.