Apple Applies for Bluetooth LE Network-Sharing Patent for iWatch
Apple has filed for a patent with the U.S. Patent and Trademark Office (via AppleInsider) that consists of an idea dealing with a wireless network sharing technology that uses low-power Bluetooth instead of WiFi. This feature would be of great use in a smartwatch, which is perhaps what Apple is planning to do with its rumored iWatch.
In layman's terms, this would essentially mean that one device could share its internet connection with another device over Bluetooth rather than WiFi, and since it would be over Bluetooth 4.0 LE, you'll get much better battery life as opposed to sharing the connection over WiFi. The reason this points to an iWatch feature is that many wearables rely on another device's internet connection, so the iWatch will most likely get its internet connection from a paired iPhone or iPad.
Specifically mentioned in the patent document is a primary device that has the ability to establish an internet connection on its own, like a smartphone, and the second device (which Apple says doesn't have any kind of WiFi radio) would be paired to the first device using Bluetooth, allowing the second device to piggyback off of the first device's internet connection over Bluetooth.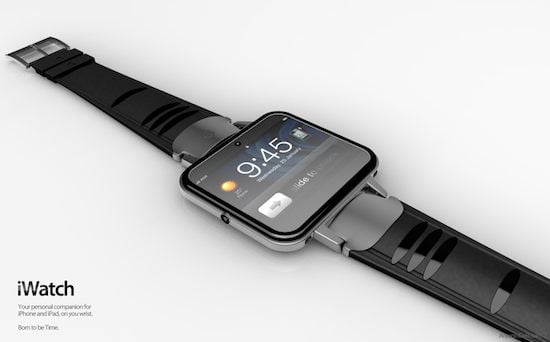 Bluetooth 4.0 LE is a new version of Bluetooth that allows devices to enter a low-power state when there's no data transmission going on, but the Bluetooth still stays active in a way so that it can still send and receive communications on demand. The patent details the process of this, mentioning how the connection would only stay active long enough for notifications, messages and email to be obtained, and then when transmissions are not peaking, both devices go into a low-power state to conserve battery.
While Apple does mention a device that doesn't have any kind of network radio in the patent, the company doesn't call out any kind of smartwatch, but we wouldn't expect them to anyway, seeing as how they would probably want to keep something like that secret.
In any case, patents are only patents, and sometimes they never see the light of day in a production product, but it points us in the direction of an alleged iWatch that could make its way to the market at some point next year, so we'll keep our ears to the ground.