Apple April Fools: 8 Products That Are Better As Jokes
Apple's reputation of bringing out new and innovative devices is well-known, but sometimes even Apple can take a few missteps.
Many of Apple's poorly thought-out or poorly supported products come from the period when Steve Jobs wasn't involved in the company, but Jobs was in charge when Apple released a few of them. No matter who was in charge at the time, there's no denying that Apple isn't always perfect.
Of Apple's products that should have been April Fools' Day jokes, many were physical products, but a couple are notable failures in web services, and one was a high-profile new software release
Newton
The Newton was Apple's first touchscreen mobile device, though it lacked all the fancy features of the iPhone, like a color display. The PDA line started in 1993, and there are still a few die-hard fans of the devices, but it's hard to see why.
The Newton used a stylus for handwriting input, which maybe worked for then-CEO John Sculley, but nobody else.
It also spawned one of the ugliest products to ever come out of Apple, the eMate 300. The eMate 300 was essentially a small notebook that used the Newton OS and a monochromatic screen. It's design inspired another ugly, yet incredibly popular Apple product.
iBook
The original iBook was a great device when Apple introduced it in 1999. The entry-level laptop combined the strangely bulbous eMate 300 design with that of the first iMac. The result was a plastic laptop that looks more like a colorful toilet seat complete with a handle.
Later iBook models adopted a design similar to the MacBook line, but looking back now it's impossible to deny how childish the iBook looked.
iPod Hi-Fi
The iPod Hi-Fi seemed like a pet project of Steve Jobs' as soon as he brought it out on stage. The stereo speaker was Apple's only attempt at an iPod speaker dock, but at $349 it was even more expensive than speaker docks from Bose, the market leader in overpriced speakers.
Apple released the iPod Hi-Fi in 2006, and at that point it only supported the most recent iPods. When users plugged an iPod into the Hi-Fi it launched a special app which made it easy to see what music was playing. Users just had to look at the album art and text on the 2.5-inch iPod display from across the room. What could be easier?
Pippin
The Pippin is one of Apple's least known missteps. The device was Apple's first attempt into the set-top box market. Wikipedia notes that Apple released the Pippin as an open platform. One of Apple's partners for the platform was Bandai, which released two video game consoles using the platform.
The platform competed against the Sony PlayStation and the Sega Saturn. Steve Jobs killed the platform when he returned to Apple, which was a mercy if anything else. It's really sad to think an Apple platform once lost to the Sega Saturn.
Ping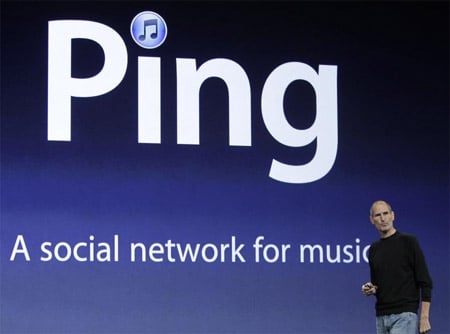 Apple's first attempt at social network was somewhat fun for the half a day when Facebook integration worked by accident. After that it turned into that icon on the side of iTunes that never went away.
A social network built around music sounds like a great idea, but integrating it into the already bloated iTunes was just a terrible idea. After a week most just stopped using it, and a month later nobody could remember why it existed in the first place.
MobileMe
Apple designed its third attempt at an online service (after iTools and .Mac) to do everything from save contacts and files to host websites made in iWeb. The trouble was, it didn't really do any of those things, at least it didn't do them well.
Syncing files to iDisk was slow, and information rarely synced between devices correctly. Eventually Apple replaced MobileMe with iCloud, a cloud service that not many people understand. The switch took away some functionality, but on the upside, users no longer had to worry about getting those features to work.
Apple In-Ear Lanyards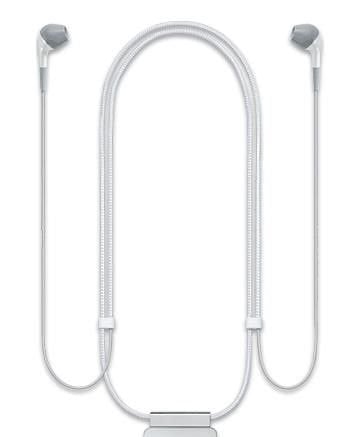 Hanging lightweight devices around your neck might sound like a good idea to some, but hanging an iPod nano and a pair of in-ear headphone around your neck is just plain wrong.
Apple's lanyard meant that users had to deal with their earbuds hanging around their neck when they weren't listening to music, which sound positively obnoxious. To make it worse, when listening to music, the iPod nano was still hanging around your neck. The lanyard cut down of on the possibility of getting the headphone wire snagged on a doorhandle, while making wearers look like a 2005 version of Flava Flav.
Final Cut Pro X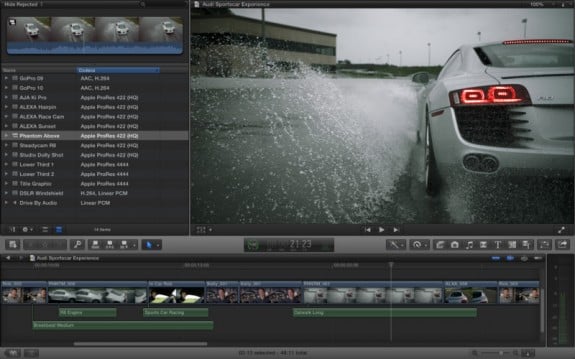 Professional video editors around the world rely on Final Cut to do their job every day. They want as much control as possible over their video, which is exactly why Apple took out those familiar features in Final Cut Pro X, making it more like iMovie.
Apple has issued a number of updates to Final Cut Pro X since its launch, but it's still hard to deny that at first glance it's closer to a pro version of iMovie than previous editions of Final Cut.

As an Amazon Associate I earn from qualifying purchases.