Apple Could Launch Pandora Competitor in 2013
Apple's iRadio online radio service could launch sometime in 2013 according to a prediction from BTIG analyst Richard Greenfield.
Late last year rumors picked up regarding a Pandora competitor from Apple. The service would make it easier for users to discover new music through iTunes or their iOS devices. Like Pandora the service would let users create custom "stations" based on music they know they like which would then play similar music.
According to Greenfield Apple is currently involved in negotiations with music labels to release the iRadio service sometime this year. In his prediction Greenfield notes that user behavior is "shifting toward access to a music catalog from ownership of specific songs." A radio service will help Apple compete against services like Pandora and Spotify which don't require users to own songs.
Read: Five Most Affordable Music Streaming Apps
Greenfield also believes that iRadio will integrate into the iTunes iOS app and will let users buy songs from iTunes without leaving the service. He also notes a possibility that Apple could partner with Live Nation and Ticketmaster to provide artist concert info and tickets. Users might also use the service to buy merchandise from artists they like according to Greenfield.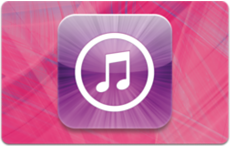 The iRadio rumors surfaced in late 2012, though a recent report from CNet said the music labels were left "cold" by Apple's proposals for the service. There was no word that negotiations have stopped, however, so the service is still a possibility. It's just not clear when the service might launch.
Unless Apple releases a separate app for iRadio in the App Store the service likely won't launch until Apple releases iOS 7, assuming the record labels are on board. Apple doesn't typically release new features for iOS devices between the major updates to the platform every year.
If Apple does include iRadio as a default app in a future version of iOS, it could slow down growth for services like Pandora, Spotify and Rdio which all require apps from the App Store.

As an Amazon Associate I earn from qualifying purchases.