Apple Ditches Google Maps for OpenStreetMap in iPhoto for iOS
Yesterday Apple released iPhoto for the iPad and iPhone, giving users a better way to manage their photos. One of the features in the app is the ability to show your photo locations on a map as part of a Photo Journal. The maps aren't the same Google Maps we're used to seeing in iOS, however.
Apple has decided to leave Google Maps out of iPhoto in favor of another solution. Instead, iPhoto for iOS uses OpenStreetMap data to create the maps. Apple put its own map tiles on top of the OpenStreetMap data which explains why they don't like any maps we've seen before.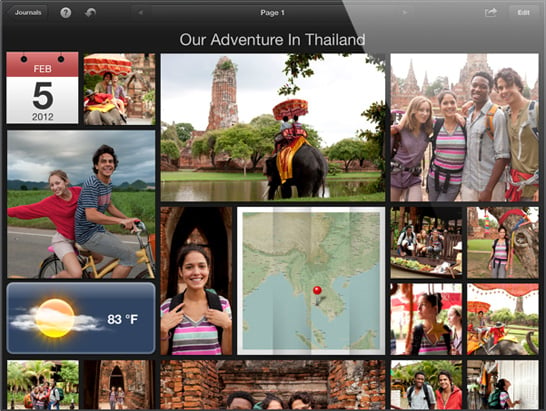 Curiously Apple isn't even using the latest OpenStreetMap data for the maps in the app.
The data it is using is from April 2010. So the maps don't have all the features of OpenStreetMap and some locations could be incorrect (if a business closed between then and now, for example).
For such a simple implementation, however, there doesn't seem to be much need for anything more than simple maps with points of interest built in.
The maps also fail to credit OpenStreetMap contributors anywhere within the app. The organization plans to work on that point with Apple, though.
There have been rumors of Apple creating its own maps to cut Google Maps out of iOS. This just seems to be the first time that Apple has actually opted for another option. It is possible that Apple wants to switch to OpenStreetMap in the next version of iOS.
If that does happen Apple will likely update its map tiles to look much better when zoomed in close.
If that did happen, it could make Google Maps better as well.
As part of iOS Google Maps has always lagged behind the desktop and Android versions. Forcing Google to put Maps into the App Store could mean that turn-by-turn navigation and other new features would finally be included. Even if Google Maps is still included in iOS 6, native turn-by-turn navigation would be a nice feature to have.
Via: The Next Web

As an Amazon Associate I earn from qualifying purchases.