Apple Granted Patent for Horizontally Docking iPad Tablet
Long rumored as a feature for the second-generation iPad but was missing from the iPad 2's design, Apple has been granted a patent for its design of a dock connector to dock the tablet horizontally. The patent illustration shows a tablet with dock connector ports in the standard vertical position, just below the home button, as well as on the left hand side to dock the tablet horizontally.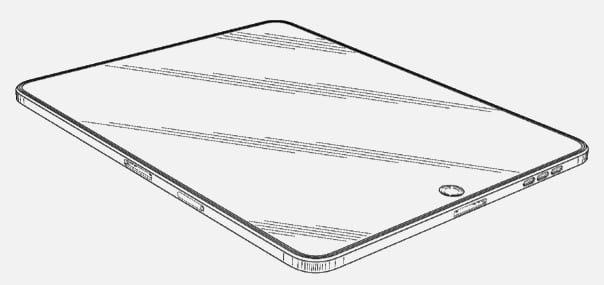 A horizontal dock would be useful in many situations, such as when a user is watching a movie or when using with the iPad keyboard dock.
The application for the patent was filed in early January and the image depicts a SIM card slot next to the dock connector on the left hand side of the tablet.
It's unclear if Apple will deliver the horizontal dock design in a future iPad tablet; the Cupertino, California iOS-maker typically files for patents to protect its ideas. Sometimes, those patents and ideas do not get commercialized.
Via: AppleInsider

As an Amazon Associate I earn from qualifying purchases.